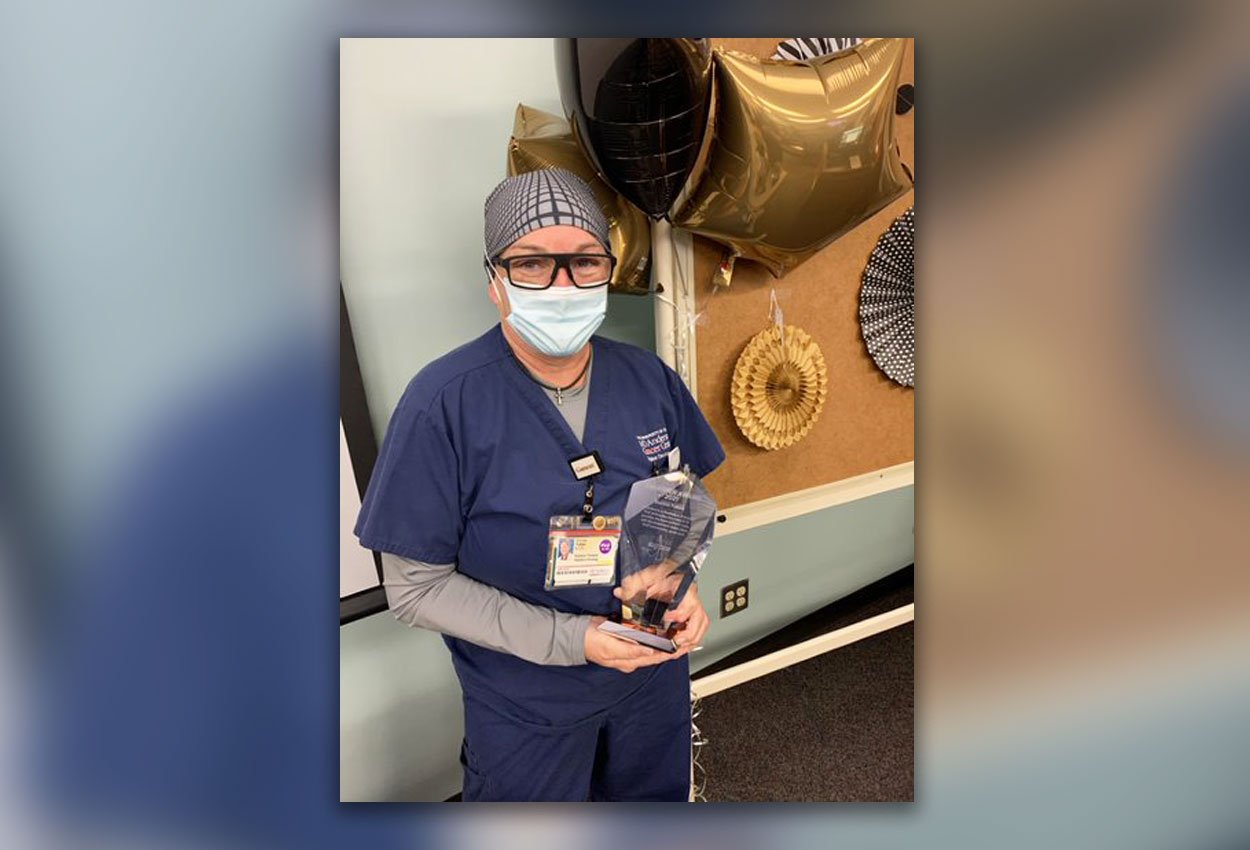 On an average day, healthcare professionals often do more than expected, work longer than required, and care more than most. These past two years have been extraordinary in that the demands made on healthcare systems have been increasingly intense and their employees have had to step up more than ever before. Some, however, were already in the habit of doing more for their patients, of giving more of themselves to their job - and that certainly applies to the 2021 Beekley Medical Empower Award for Radiation Oncology winner, Danna Fullen!
Among the many nominations for the 2021 Empower Award in Radiation Oncology, Danna, a Radiation Therapist at MD Anderson Cancer Center, stood out for a career of going above and beyond both in and out of the workplace, while making a significant, positive impact on her patients' lives.
"A Heart as Big as Texas"
"Danna Fullen is the best of the best," according to Thu Flores, Clinical Supervisor of Radiation Oncology at MD Anderson Cancer Center. In her nomination submission, Thu stated that "Danna defines the qualities of a radiation therapist. Her expertise truly represents her clinical skills of 26 years and she quickly adapts to technology as it evolves in the field.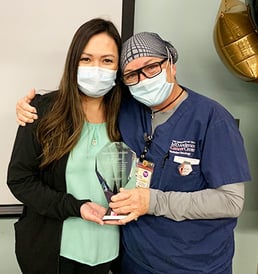 "Danna is first in line to volunteer ancillary duties asked of a therapist. She is part of our ride out team and hunkers down in clinic to treat inpatients during our perfect storms here in Houston. Furthermore, due to the recent pandemic, she also volunteered to treat COVID patients. She puts other's needs and care above her own in a safe manner."
Thu continued, "Danna is not only a mentor to her therapy colleagues, but also serves as a mentor to therapy students, dosimetry students, and others in the radiation oncology department. She does not shy away from challenging setups and is competent with all equipment utilized for treatment. Her dedication is appreciated…she is a true 'Therapy Legend' with a heart as big as Texas."
Virtual Presentation for a Real Star
Due to the COVID-19 pandemic, Danna was presented with her award virtually, but the large number of attendees spread throughout the MD Anderson Cancer Center conference room and joining via Zoom, made it very apparent that Danna has had a positive impact not only on her patients, but on her colleagues as well.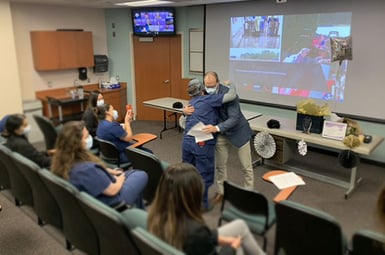 Robert Ghafar, VP of Procedural and Therapeutic Operations, was thrilled to speak at Danna's award ceremony. "Danna, you are a star among our radiation therapy group! You constantly strive to improve clinical care for our patients. The care you give to our pediatric patients is outstanding, it's just phenomenal. You've touched the lives of so many children and their parents in such a positive way."
Dr. Abigail Caudle, VP of Procedural Medical Operations, commented at the pride she felt for Danna as the recipient of this award honoring radiation therapists. "Danna, hearing about all the things you've done makes me proud of you, proud of being at MD Anderson, and also now proud to be a part of the extended radiation oncology family."
Going the Extra Mile Inside and Outside the Hospital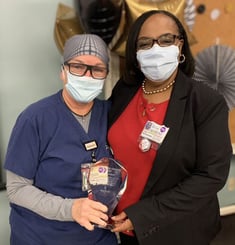 Ivy Robinson, Director of Radiation Oncology Services, commented on Danna's continual enthusiasm and dedication over the 25 years she has worked at MD Anderson.
"Everyone she meets, she meets with open arms and with a welcoming heart - her kindness knows no bounds. Danna doesn't shy away from challenges. Any difficult procedure that we have to do Danna is there. If we need people to work on the weekends, if we need somebody to help with a difficult set-up she is there. She is just that person who is willing to go that extra mile for her patients."
Outside the hospital, Danna volunteers her time in many ways. One of her favorite events is a fundraiser called Rides for Kids during which volunteers donate their time to provide rides for pediatric patients on their motorcycles and slingshots.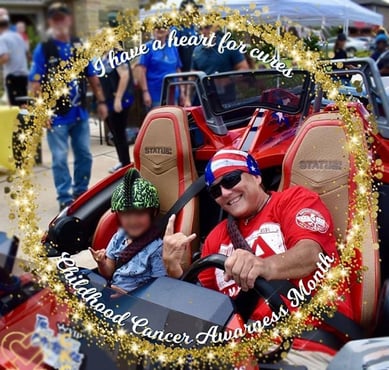 "Although she cares for each and every one of her patients dearly, the pediatric patients really hold a special place in Danna's heart," according to Ms. Robinson. "The joy that you see on the patients' faces when they get to experience this ride is something you never forget. And Danna does this from the heart, she doesn't do it for recognition. It's just who she is. She's a very caring person."
Award Recipient, Team Player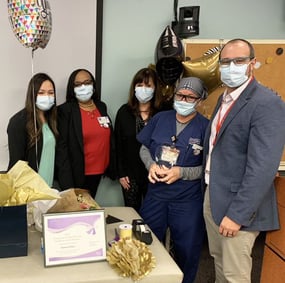 Danna accepted her award with pride and spoke emotionally as she thanked Beekley Medical and her colleagues. "We have a joint mission to try and find a cure." She humbly stated that she wouldn't have received the award "without everybody here."
Congratulations and thank you!
Danna, all of Beekley Medical congratulates you on the well-deserved honor of being the recipient of the 2021 Beekley Medical Empower Award for Radiation Therapy. We are inspired by you and the amazing team at the MD Anderson Cancer Center on your commitment to provide exceptional patient care.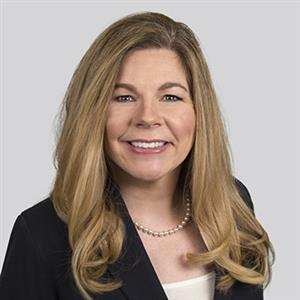 Beth Kyle
Product Manager