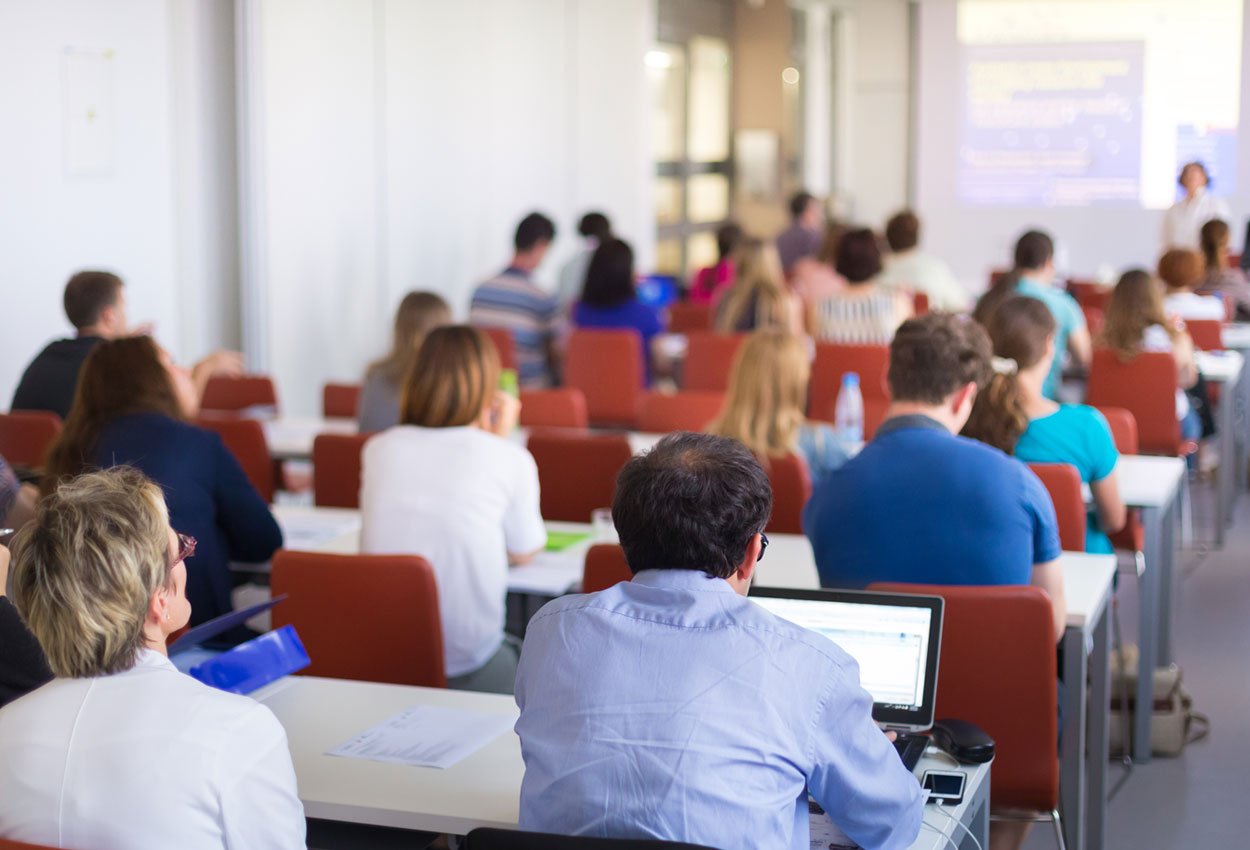 Beekley Medical® recently had the pleasure of exhibiting at the National Consortium of Breast Centers (NCoBC) Interdisciplinary Breast Center Conference in Las Vegas, NV. While we were able to make many customer connections and share information about our breast health product lines, we also had the privilege of attending numerous lectures throughout the conference. Here are our top take-aways from the educational and inspiring event.
Racial Inequities Are Top of Mind
Racial disparities and inequities for breast cancer patients was an over-arching topic of conversation throughout the conference. According to Dr. Gail Morgan, equality assumes everyone has the same opportunities for care, whereas equity promotes fairness by giving those who are underserved help to get equal care and opportunities.
She stressed the importance of prioritizing diversity in breast center teams as well as focusing on how to provide the same standard of care to those women who face challenges to their treatment plan such as lack of childcare, paid time off, transportation, and funding.
Dr. Amy Patel also led a panel discussion "Addressing Disparities in Early Detection and Diagnosis of Breast Cancer." From this lecture we learned that clinical trials do not include enough black women, even though black women have a higher mortality rate from breast cancer.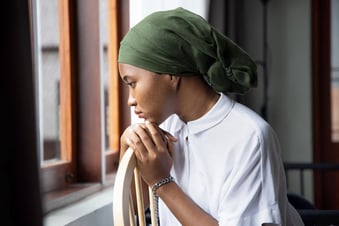 Furthermore, the time from screening to biopsy and the time to refill prescriptions are both longer for black women. This panel mentioned that socioeconomic status and location in rural communities are huge factors. That being said, patient navigators are paramount to decrease time from diagnosis to treatment.
Not Just Nurse Navigators
Navigators are a very important piece of the puzzle when it comes to patient throughput. Navigators come in many titles and many forms, not just as Nurse Navigators. In addition to Nurse Navigators, there are lay navigators, community navigators, diagnostic navigators, imaging navigators, survivorship navigators, and probably many more.
Navigators may be especially important at safety net hospitals, which depend on public funding and will not turn away patients who cannot pay. Because these hospitals often serve low-income populations, the navigator role can be essential to ensuring that those patients return for their subsequent exams and treatments. They can help the patient arrange childcare, transportation, assist with scheduling and insurance, as well as finding them support groups and survivorship programs, just to name a few examples.
Telemammography is Here to Stay
When mammograms are read by radiologists that are not physically located in the hospital, there are many benefits as well as some challenges. Telemammography is very common these days and can go hand in hand with "offline" screening, where the mammogram is read after the patient leaves the facility. Dr. Ana Lourenco spoke about the draw to using an offline screening protocol, as there is a major breast radiologist shortage in 2023 as well as an increase in the time it takes to read a mammogram – going from 4 images per patient to hundreds of images per case with 3D mammography.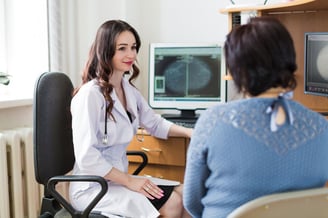 While offline screening may be more convenient and offer efficiency for radiologists, it also shows a lower recall rate and no change in the cancer detection rate. The benefits of telemammography and offline screening seem pretty clear. However, there are also advantages to "online" screening where the exam is read by the provider while the patient waits.
According to Dr. Lourenco, online screening can reduce inequities because the patients don't have to arrange to come back for their results and to schedule next steps in treatment. This protocol can also lead to higher patient satisfaction.
The NCoBC Interdisciplinary Breast Center Conference was insightful, energizing, and also a lot of fun! It was wonderful to hear what is important to breast centers in 2023 as well as learning more about the challenges our mammography and breast biopsy customers face on a daily basis.
Beekley Medical® is committed to providing our customers with easy to implement products that help improve their workflow and clinical efficacy. Visit beekley.com or contact your Account Manager at 1.800.233.5539 to learn more about Beekley Medical's breast health solutions.


Colleen O'Flaherty
Mammography Product Specialist