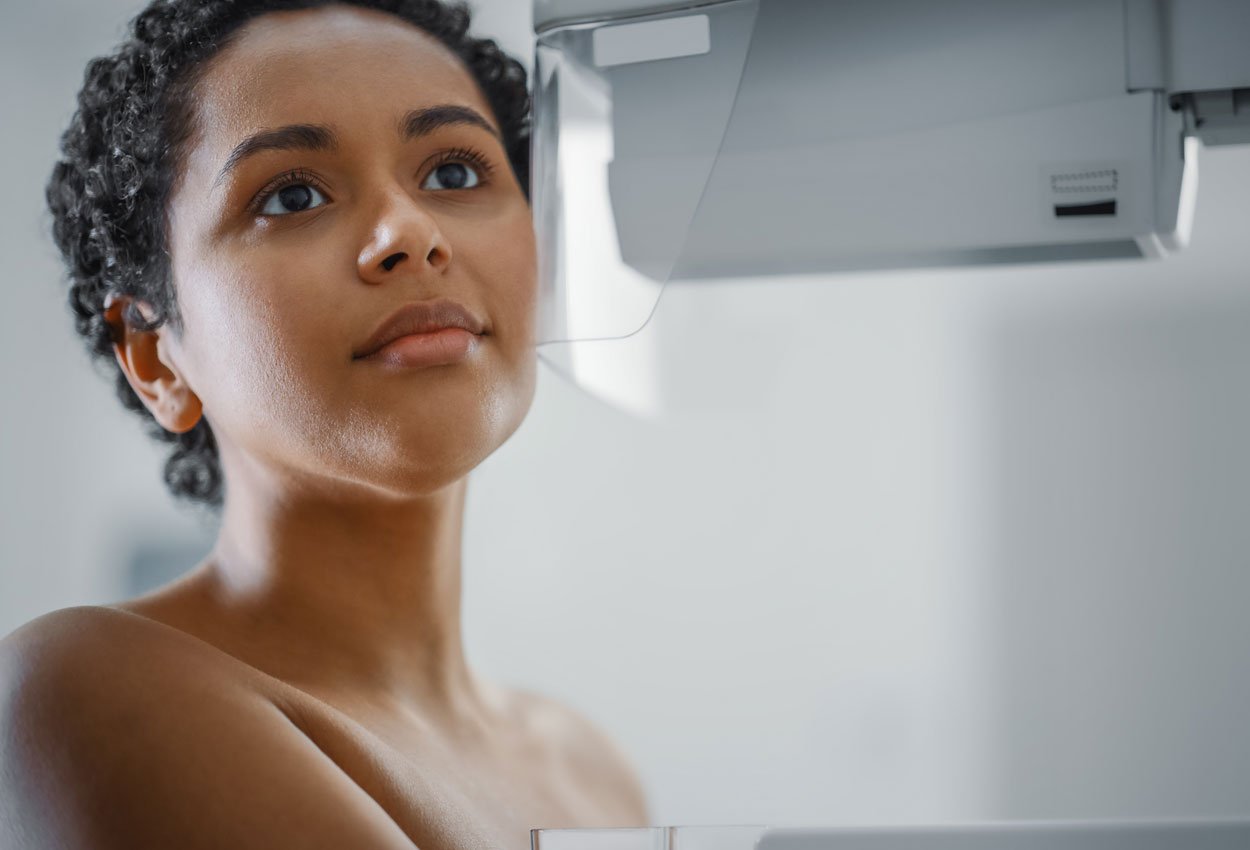 A lot of hard work goes into running a functioning mammography center. Mammography managers, administrators, and supervisors alike have a long list of "to-do's" which can include ensuring their administrative staff can handle scheduling, billing, patient tracking and communication for the possible uptick of patients coming in for their annual screenings.
Making sure patients feel comfortable enough to return for their annual screening (and any subsequent visits) as well as managing any fear or anxiety their patients may have appear on this list in addition to ensuring imaging staff obtains the best image quality possible for each patient, optimizing throughput and productivity, staff retention and job satisfaction, and of course, keeping in mind that they need to run a profitable and reliable business that their community can count on.
Best practices, competition, and market share
Keeping abreast of updated MQSA and ACR recommendations in addition to new imaging technology and tools is also top of mind. Keeping up with the local competition and best practices of over 8,600 certified mammography facilities nationwide isn't for the faint of heart.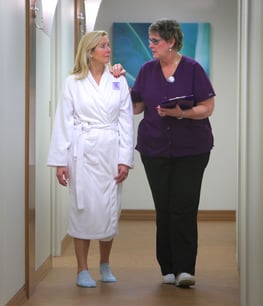 For many breast imaging centers, making sure their patients return for their annual screening mammograms and are comfortable during the procedure is their #1 priority.
There are numerous studies that suggest ensuring the patient's satisfaction is one of the best ways to get them to return for future visits. This not only positively impacts the patient's health, but the facility's bottom line as well.
However, getting patients to schedule and arrive for their annual mammogram is easier said then done. Especially with the lingering fear of COVID-19 that some patients still have. Only just now are numbers for screening mammography starting to reach the same pre-pandemic levels.
The importance of patient comfort in mammography
In addition to concentrating on image quality, many facilities focus on a patient's comfort during the exam, not only to entice patients to their center, but also because studies have shown that when patients are relaxed during their mammogram, it translates to better positioning and image quality.
This may include making sure the office has a soothing spa-like atmosphere, offers increased privacy, staff proactively addresses patient concerns, or providing a little more comfort and sanitary protection on the equipment.
In fact, 37% of patients surveyed reported that having a painful mammogram would cause them to leave a negative patient review. Another 49% of women would leave that facility for one that offered a more comfortable environment. These negative outcomes not only effect the patients but can potentially determine the facility's federal reimbursement for healthcare services.
Keeping patients comfortable can result in more profitable breast care center
In a December 2021, we conducted a blind, random, anonymous survey to explore how patients ranked the importance of several mammography-related factors during an exam, including the use of Bella Blankets® protective coverlets for their exam.
Some of the factors that were considered "very important" by survey respondents were:
Getting more breast tissue in the image (85%)
Preventing skin tears (77%)
Protecting skin from chemical cleaners (72%)
Having a sanitary barrier between the breast and the equipment (71%)
Having a more comfortable mammogram (68%)
Use of Bella Blankets protective coverlets influence patient perception of care
One of the key takeaways from this survey was that 84% of the women surveyed felt that the use of a protective coverlet (Bella Blankets®) made them feel more cared for by their breast imaging center; 66% said the use of protective coverlets does influence their decisions to return to the same imaging center.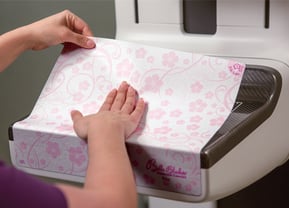 Bella Blankets® protective coverlets for mammography act as a sanitary barrier which helps to reduce the likelihood of skin tears while simultaneously helping the mammography to capture more breast tissue. The smooth fabric-like texture of Bella Blankets coverlets helps keep the positioned breast in place under compression.
One respondent stated she believed that Bella Blankets would be beneficial in preventing exposure to germs and chemicals, and "would provide extra comfort for what could be a very uncomfortable experience."
Improve likelihood of patient return to imaging center for future mammograms
Another said she would be more willing to make and attend her regular appointments with the use of Bella Blankets, while another said that anything to reduce stress and increase comfort is appreciated.
Just as breast imaging facilities are prioritizing patient experience in their marketing efforts, patients also factor their experience in when choosing their imaging facility for their annual mammogram.
If you would like more information on how Bella Blankets protective coverlets can help you and your imaging facility increase the patient experience in your imaging center, contact your Beekley Medical Account Manager today at 1.800.233.5539 or email info@beekley.com to ask about a trial evaluation.

Megan Sargalski
Marketing Communications Specialist