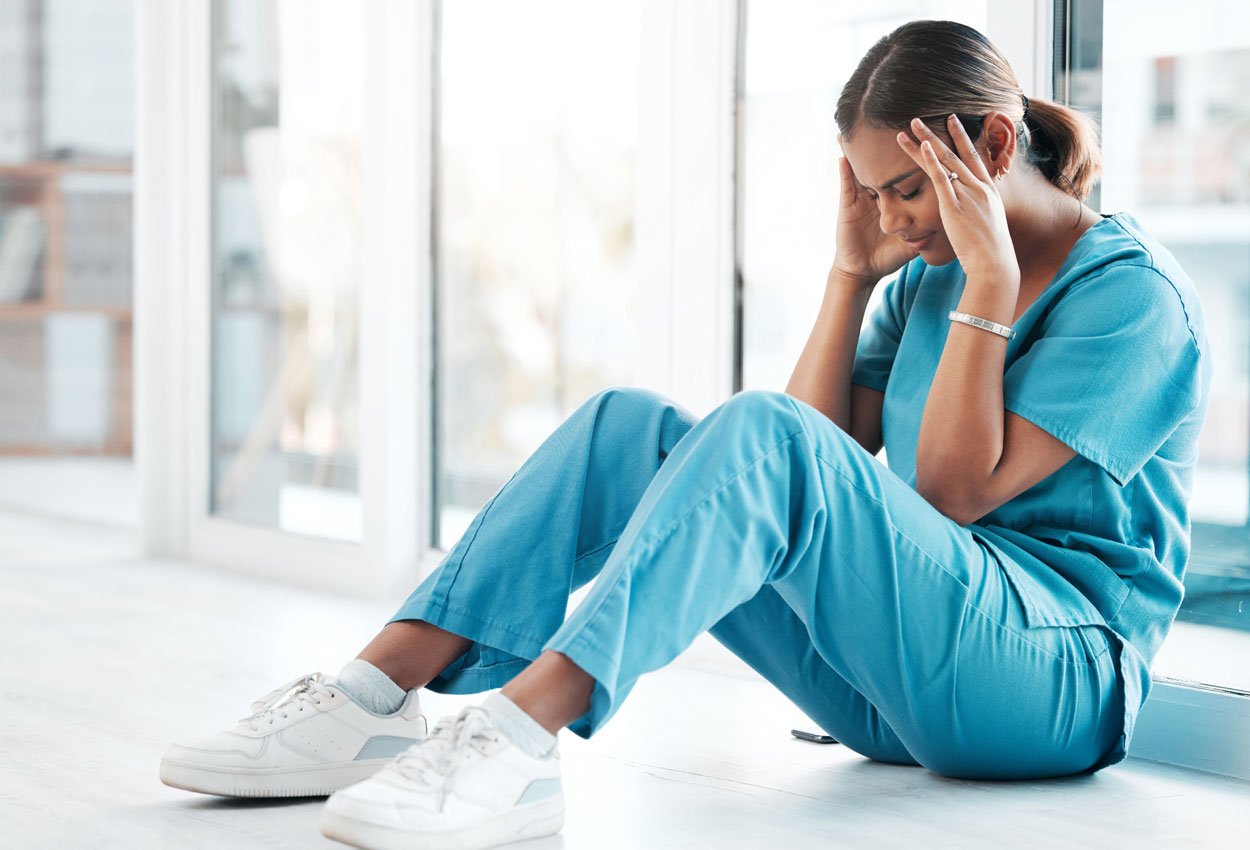 Since my start at Beekley Medical in 2020, I have heard and read about health professionals who have and continue to do some amazing work in the medical community. From our EMPOWER award nominees and winners to hearing stories passed on from our sales team, they are truly inspiring.
These accolades run the gamut of health professionals as well. Mammography technologists, nurse navigators, radiation therapists, the list goes on. So, when I read articles about health professionals being mistreated by patients or dealing with professional burn out, it is extremely disheartening.
Effect of the Great Resignation on Radiology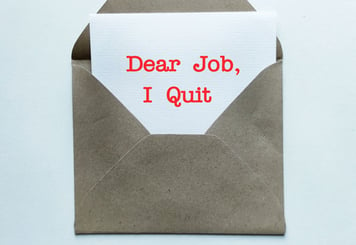 In the wake of COVID-19, The Great Resignation hit the healthcare industry hard. According to some reports, the field lost an estimated 20% of its workforce in 2020, and in 2021 was losing an average of almost 3% each month.
This impacted all healthcare workers but really took a toll on radiologists. The increasing demand for imaging studies and COVID-related burnout, is exacerbating the global shortage of radiologists.
This shortage is affecting imaging centers and their patients every day and unfortunately isn't predicted to improve anytime soon. This directly impacts the quality of patient care since the turnaround time for imaging studies has dramatically increased.
To put it into perspective, one study found that radiology delays were the single factor in increased hospital stays while another reported that on average a CT study took more than three hours to generate a report with the radiologist being the bottleneck 42% of the time. This delay can have a significant impact on treatment.
In some cases, a patient's hospital stay can be increased costing a hospital more money but even more impactful, is that a patient's diagnosis could be prolonged resulting in poorer outcomes.
Aging population requiring more services outpacing imaging workforce
The shortage of radiologists and other imaging professionals comes at a time when the U.S. healthcare industry is bracing for what is termed the "silver tsunami." According the the U.S. Census Bureau, in less than 2 decades, the number of older adults is projected to outnumber children for the first time in U.S. history. The projection indicates that the number of older Americans seeking age-related healthcare, including imaging services will only increase.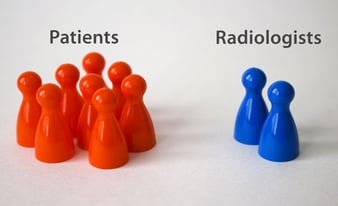 A 2021 study reported that the growth of Medicare population outpaces the radiology workforce by about 5% from 2012 to 2019. This study also showed that the number of diagnostic radiology trainees entering the workforce increased by just 2.5% compared to a 34% increase in the number of adults over age 65.
Alas, this brings up yet another roadblock. Not only are the radiologists moving to retirement ages themselves (82% are 45 an over), but the number of medical trainees that are choosing the radiology field is extremely low.
Another significant factor contributing to the shortage may be the lack of awareness that medical trainees get to radiology. A recent study found that only 35% of all medical students completed a radiology rotation before graduating.
Recently, there has been a marginal increase in the number of positions since Congress passed a GME (Graduate Medical Education) expansion which added 1,000 new residency spots which many are thought to be radiology positions.
The radiologists who remain in the field are doing all they can to keep up with the increasing workload but at a price. The risk of professional burnout in the medical community is at an all time high and this affects everyone.
Radiologist burnout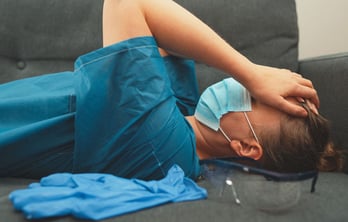 The strain that their work environment is putting on them can take a toll on their physical, emotional, and psychological well-being, making it harder for patients to get care when they need it, decreasing the time spent between provider and patient and increasing medical errors.
This damage is usually caused by the growing patient demand, working too many hours, and completing too many administrative tasks, just to name a few. According to one report, 36% of radiologists feel burned out; 2% feel depressed; and 18% feel both burned out and depressed.
Another staggering statistic is that radiology was ranked at 86% for the happiest specialty in their lives outside of work before COVID-19. Today, it has fallen to 61%. The biggest reason for this drop is said to be the lack of radiologists compared to the workload putting extreme pressure on the radiologists that are still in the work force.
Trying to ease the burden and improve efficacy and job satisfaction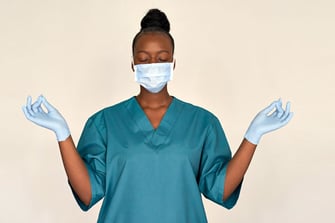 Multiple sources have suggested ways for radiologists to overcome burnout. Activities like practicing self-care and avoiding professional isolation are things they can do on a personal level to aid in avoiding burnout but the key to all of this may be making sure there is more staff on hand and increasing the efficiency of the radiologist's workflow.
On a bigger scale, workplaces can also try to assist in decreasing burnout. Creating a reading room that is conducive to optimal work production like well working ergonomic equipment and technology as well as implementing teleradiology and doing their best to fill any open position at the facility.
Imaging practices are doing what they can by offering incentives, such as allowing radiologists to utilize "teleradiology" or the ability to read the images remotely to bolster the appeal of becoming a radiologist, but the fact remains that there are simply not enough radiology residency positions.
Some practices are looking to streamline workflow whenever possible. That has included leveraging all the time saving tactics that their specific equipment and software has, reducing radiologist fatigue through ergonomic improvements to their workstations and offices, or even incorporating AI driven intelligence and algorithms.
Investing in products that help improve workflow and efficiency can also help
Beekley Medical's line of products are designed to assist with communication between technologist and radiologist, improve accuracy, facilitate patient compliance with directions, and reduce questions and situations that can lead to unnecessary additional imaging or repeat exams, thereby improving workflow and enhancing productivity.
To learn more about Beekley Medical's time saving solutions for breast health, MRI, CT, radiation oncology, and general imaging, visit beekley.com or call 1-800-233-5539 to inquire about our product trial evaluation program.

Megan Sargalski
Marketing Communications Specialist