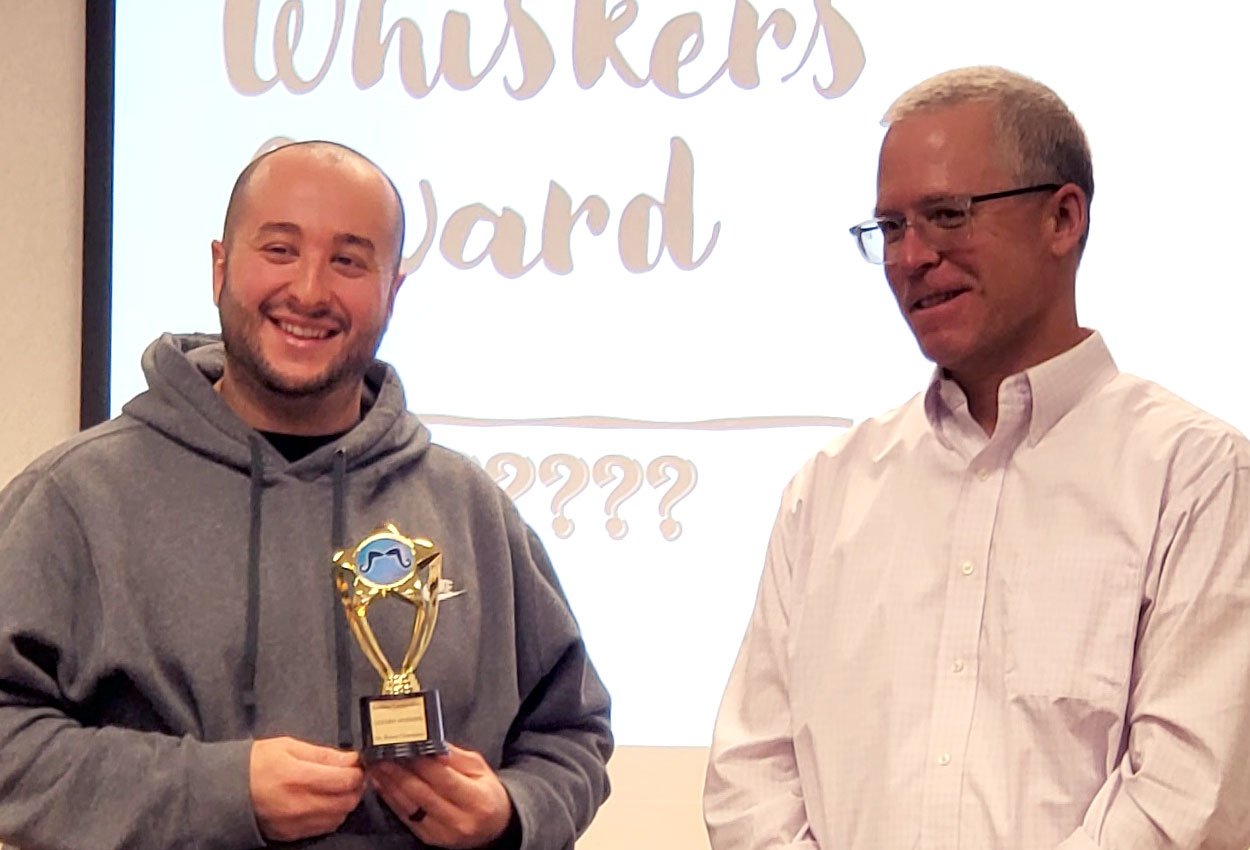 The month of November is typically filled with thoughts of turkey, football, and falling leaves. But here at Beekley, our November aka "Movember" has been filled with golf par-tees, music videos, meatball subs, and fly-fishing. What do all of these have in common? They are all an attempt to earn votes for the coveted golden beard trophy.
Shunning the razor for men's health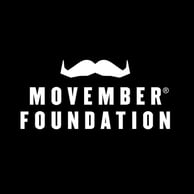 Throughout this entire month of November, 10 of our male Beekley Associates shunned the razor and gave up shaving their facial hair. They also got very creative when it came to soliciting votes and donations to be named the No Shave Champ!
This makes the fifth year that Beekley has held the No Shave November Challenge in order to raise money for the Movember® Foundation, a charity that focuses on men's health, particularly prostate cancer, testicular cancer, mental health, and suicide prevention.
The competition gets hairy
This year's competition went above and beyond previous years' to get as many votes as possible from fellow associates.
Mike McGuire, Product Development Manager, started things off by raffling a frozen turkey for the Thanksgiving holiday, charging one dollar aka one vote per ticket.
Paul Mathews, Senior Business Development Manager, provided the laughs by creating a lip-syncing music video that included lyrics like "let it grow, let it grow, can't hold it back anymore" to encourage people to vote for him. He also sold home made baked goodies, appealing to the notorious sweet tooth Beekley Associates have.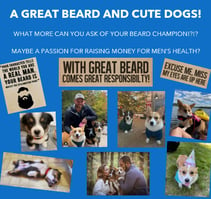 Other contestants took to the kitchen and charged a few dollars for votes for a bowl of chili, meatball grinders, or a bagel and cream cheese breakfast. Dylan Hubina, Account Manager, appealed to the softer side of Beekley by showcasing his adorable pups.
Richard Foster, Director of Training, literally stepped outside with his idea to raffle off a day of fly fishing, including gear, instruction, and a half day of learning how to fish in the Farmington River.
Meatball grinders for the win!
It was a heated contest right until the end of the month. However, it was Rocco Corso, Machine Manager for our Prestige Lane Hospitality Brands Division, who took home the trophy and the right to call himself the first 2-time No Shave Champ! Apparently those meatball grinders of his are that good!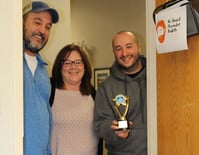 Pitching in to help Rocco with his win was Michelle Furrow, his campaign manager who has partnered with various competitors over the years. In total, Michelle has helped three champions reign supreme.
Collectively, the men of Beekley raised $2,000 for the Movember foundation this year, the highest amount that has been raised to date. With Beekley Corporation providing a matching donation, a grand total of $4,000 to be put towards "changing the face of men's health."

Megan Sargalski
Marketing Communications Specialist