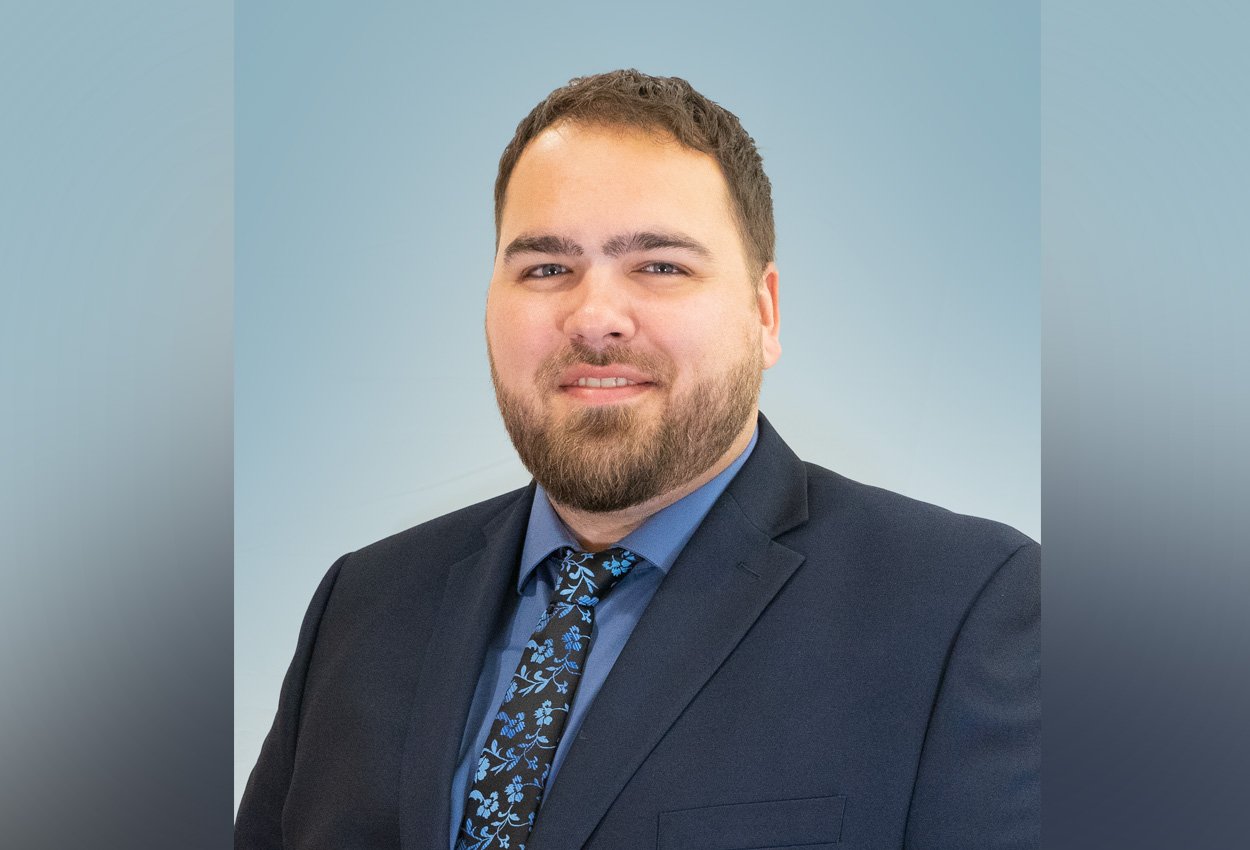 "I love that everyone I speak with in the field is playing a role in helping to improve the lives and outcomes of people going through cancer treatment." That is what our newest Account Manager on our Radiation Oncology team had to say when asked what made him interested in the Radiation Therapy field.
Thomas Einhorn started at Beekley Medical this past May and has jumped in feet first, already attending not one, but two tradeshows (AAMD in Baltimore and AAPM in Washington D.C.) while still in his three-month training period. And, at the time of this publication Tom will be leaving for San Antonio to represent Beekley Medical once again at ASTRO and SROA.
Tradeshows a great learning experience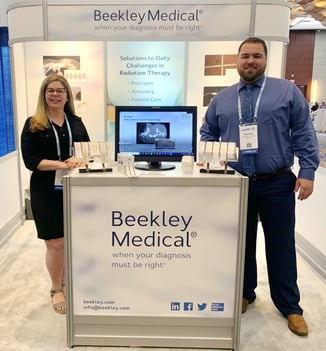 By attending these shows, he believes he has gained a level of experience that may otherwise have taken weeks or months to get exclusively over the phone. "The chance to represent Beekley felt great, and it really makes me feel confident in my role that the company trusts me to do so this early in my journey."
Christina Hollister, Senior Manager of Onboarding & Continuous Improvement, noted how even though it's unusual to send someone to tradeshows so early on in their Beekley career, Tom has proven he has what it takes. She said, "Tom demonstrated professionalism, a continuous learner mindset, and a whatever it takes attitude that allowed us to have full faith in our decision."
The knowledge and experience gained from these shows will surely come in handy for Tom as Beekley's customers have come to expect more from us as a vendor. They anticipate our Account Managers to be near experts in their field, to understand current obstacles in medical care, and to be up to date on new treatment and advancements.
Quick learner, team player, a professional driven to succeed
He has made quite the impression on his fellow Beekley associates as well. The Director of Marketing Communications, Mary Lang, commented how impressed she is with Tom after working with him in preparation for the tradeshows. Noting that he was a quick learner and was eager to learn the ropes of presenting at our tradeshows.
Tom's eagerness and hunger for knowledge was also shown when I asked him what his work experience was before Beekley. He moved up from sales representative to sales manager for a nationwide wireless network company where he was sent to various retail locations across the country to manage and improve each store.
Wanting to plant some roots, Tom moved to medical sales with a small company in CT, which eventually led him to Beekley Medical. Tom commented how welcoming and positive everyone at Beekley has been and how the competitive nature among the sales team has been helping to bring out the best in him.
A welcome addition to the Beekley family
After talking to Tom, you get the feeling that he "belongs" with Beekley. He loves the entrepreneurial spirit that went into establishing Beekley Medical, and how this same mindset continues to flourish through the company.
His final thoughts about working at Beekley were "A lot of companies are happy to maintain the status quo, but I have learned that Beekley is always moving forward. This is evidenced by the constant development of new product ideas and dedication to sales and marketing."

Megan Sargalski
Marketing Communications Specialist