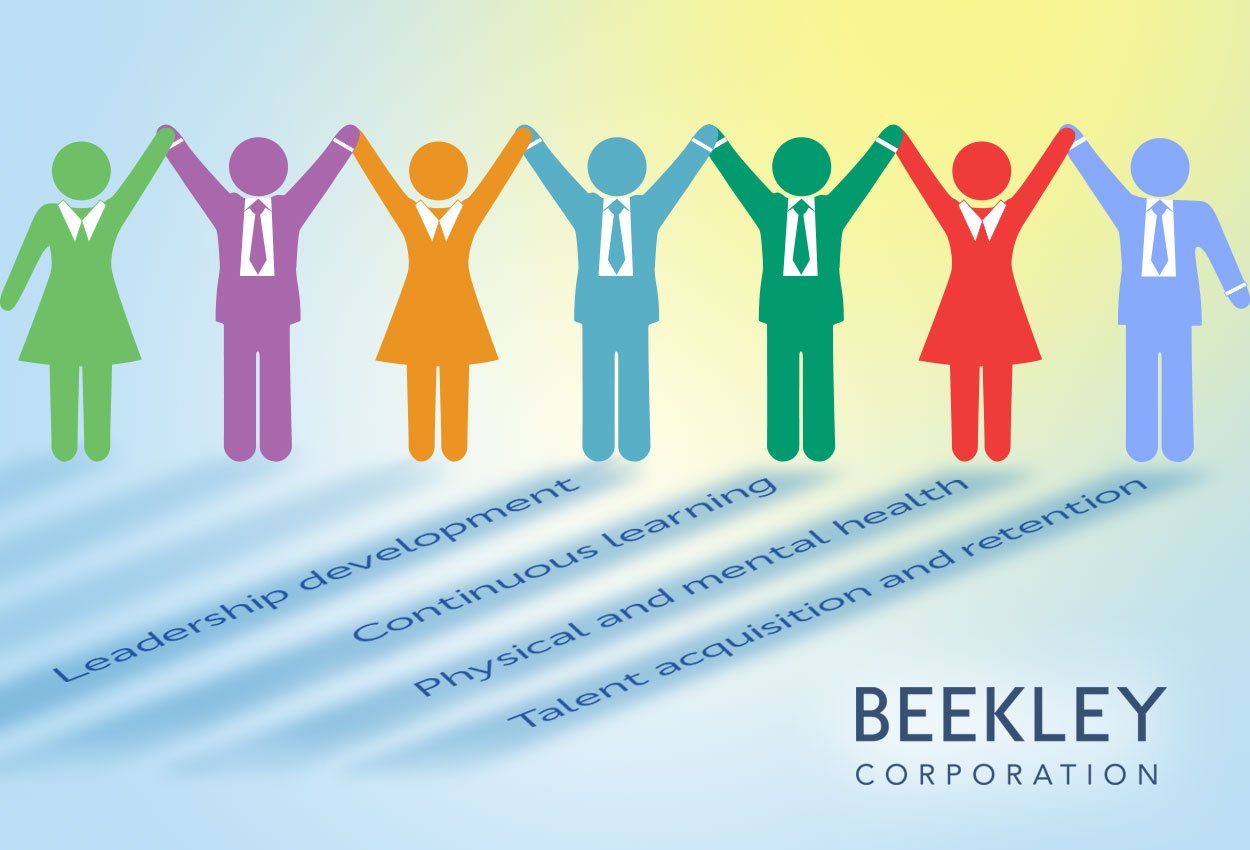 Every departmental team at Beekley Corporation starts with the word "Customer" to remind us that the customer, internal as well as external, is and should always be at the forefront of everything we do. The Customer Improvement Team (CIT) at Beekley Medical is comprised of Human Assets, Continuous Learning, Associate Wellness, and Events.
The phrase "small but mighty" comes to mind when I think of how only five women make up this entire team and yet it can be said that they are the hub of Beekley Medical.
Finding the right people for the role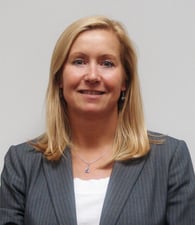 The Human Assets side of the Customer Improvement Team is made up of Jane Reik, Talent Manager and Renee Cascio, Human Assets Support Specialist. Together, they handle recruiting the most qualified candidates for each open position at Beekley Corporation, in addition to managing benefits and some continuous learning classes that help to orient new Associates to the Beekley culture.
In talking to both Jane and Renee the passion they have for their roles at Beekley as well as the employees they help hire is evident.
"Watching an Associate grow into their role, within the company, and even personally is one of the most satisfying things about my position," Jane said.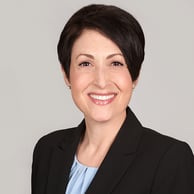 Renee originally worked in sales with Beekley for nine years before leaving to grow her family. Years later the opportunity to work in HA was presented, and since Renee loved working with Beekley, she took this opportunity to come back. In fact, starting back at Beekley as a "new" employee is one of her favorite memories while being at Beekley.
Both Jane and Renee are proud of the fact that when it comes to hiring, Beekley's main goal is to hire the right person for the position instead of hiring a person to simply fill the position.
"Unlike most companies, we don't focus on the number of days it takes to fill a position. We focus on taking our time to find the right person for the role and that can sometimes take up to several months." they both commented.
Developing leaders
The other half of the Customer Improvement Team consists of Karin Copeland, Senior Director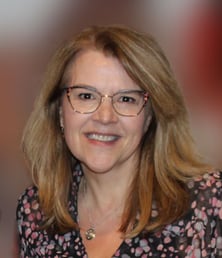 of Continuous Learning and Leadership Development, and Amy Goulet, Corporate Wellness and Event Coordinator.
Karin's role focuses on Associate development and training, in addition to maintaining the corporate culture.
Karin who recently celebrated her 33rd anniversary with Beekley, helps to keep Beekley's traditions alive by using our core values as a framework in developing programs, planning internal events and celebrations, and facilitating our recognition programs.
According to Karin, "Teaching and sustaining the culture is very important to me as is providing knowledge and opportunities for Associates to grow."
In the face of the COVID-19 pandemic, Karin found ways to re-format leadership courses and create new ways for Beekley's culture to continue to shine.
As Karin puts it "I'm really able to contribute to Beekley in new and unexpected ways, that's what makes me love my job."
Nurturing body and minds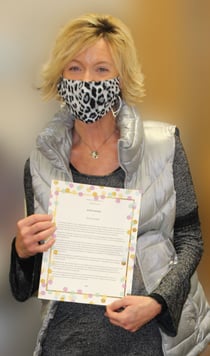 Another associate whose role allows her to serve Beekley Associates in new and unexpected ways is Amy Goulet. She is continuously researching ways to provide information and programs for Associates to improve their physical and mental health.
This includes coordinating onsite health screenings, flu vaccinations, exercise classes, mindfulness tips and tricks and even mental health crisis interventions.
Amy's positive attitude is hard to miss. She can often be found in Beekley's Bistro coordinating catering for meetings or continuous learning events, in addition to assisting Karin with internal events.
Amy believes that "the most important part about my role is being someone who every Beekley associate can count on for support and resources which bring out the best in each of us."
A happy, healthy workforce equals a happy and healthy company
With Maureen Gallo, Beekley Corporation's Executive Vice President, leading this team it's no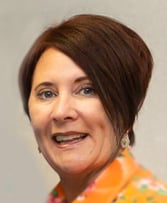 wonder they run like a well-oiled machine.
Wearing many hats herself, Maureen's role is extremely varied. Not only does she oversee the Human Assets and associate development, Maureen is also responsible for Operational Excellence, Manufacturing, R&D, Engineering support, and maintaining and continuously improving the Growth & Innovation Center.
Because our Associates are our greatest asset, when it comes to the Customer Improvement Team, Maureen's main goal is to ensure they are meeting or exceeding the expectations we have established via our corporate mission and vision statements.
Select, train, and retain the right people for the right roles who will make a difference and significantly impact growth.
Partner with people, our most important assets, to discover and develop areas of genius; challenge, while preserving the core and stimulating progress. Model our core values; provide a support system via an unbiased neutral party that can give guidance & clarity to arrive at the third right answer; maintain respect and dignity for all and ensure we have a happy and productive team.
Open door and open ears
Over her past 21 years with Beekley Corporation, Maureen has seen firsthand the changes and evolution of the company and is proud to say that Beekley tends to be ahead of the curve when it comes to corporate policies and procedures.
She also added that she is proud that Beekley has always requested and listened to Associate feedback, and made adjustments when possible to suit the needs and expectations of a changing workforce that represents many generations.

Megan Sargalski
Marketing Communications Specialist