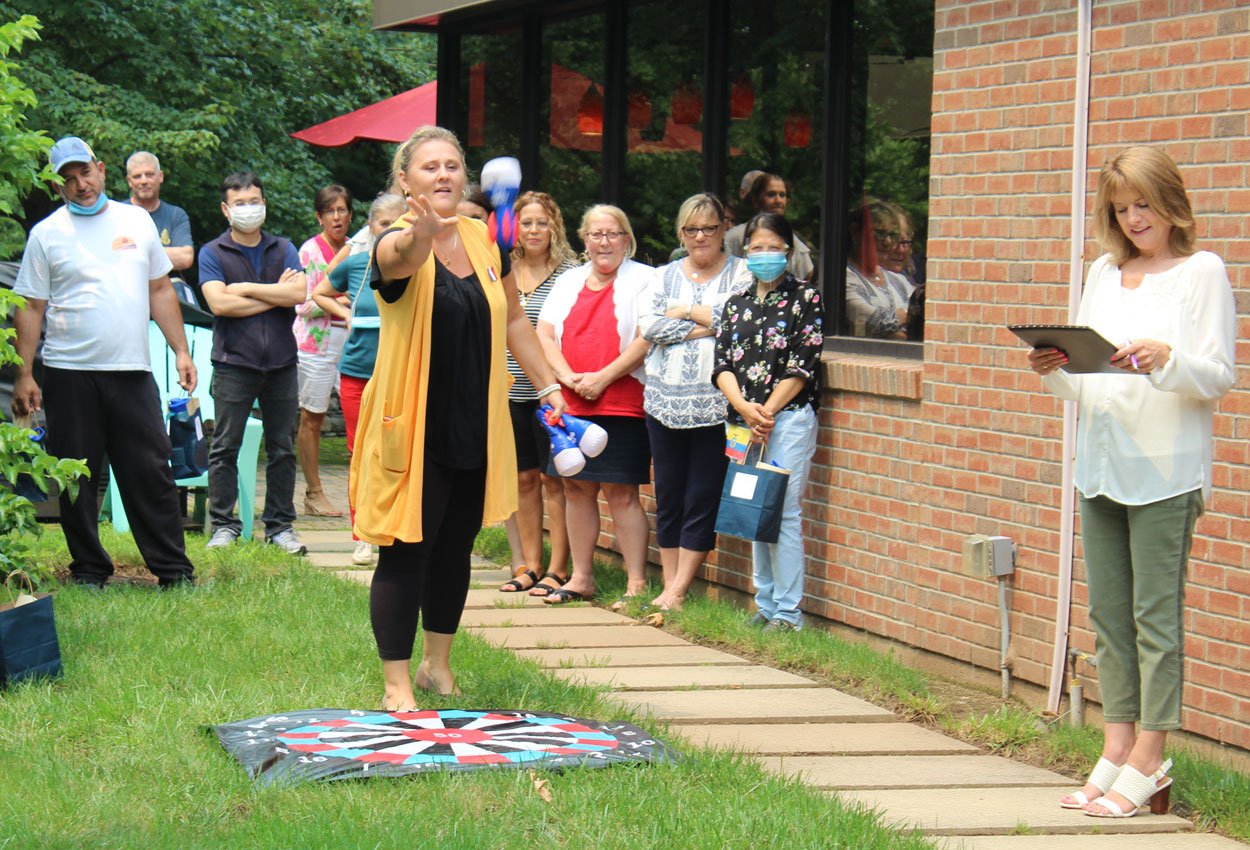 Just like most things over the past year and a half, Beekley Corporation's traditional mid-year luncheon had a new twist as we continue to use a hybrid work model due to the ongoing COVID-19 pandemic. As the luncheon coincided with the Olympic games, and because the luncheon is about bringing Beekley Associates on various customer teams together, the theme of our luncheon was based on the summer games. Just like the real Olympic games brings athletes from around the world together, the Beekley Olympics was created so that the entire company can bond and connect regardless of whether they were in office or working remotely.
In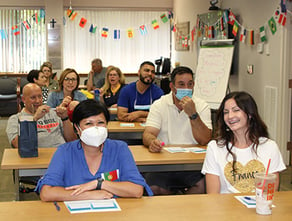 stead of the traditional luncheon where all Beekley Associates are in office, Karin Copeland, Senior Director of Continuous Learning and Leadership Development put together a 3-day event where Associates from various departments in the company were randomly assigned to represent a country's Olympic team.
Not just fun and games - an important tool for corporate culture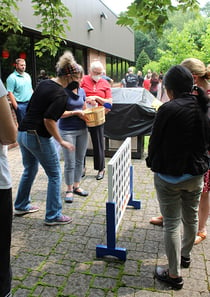 Each country's team had members that participated in various events which were done remotely, like synchronized swimming (a dice game where each "athlete" dropped 3 die into a pool of water and the highest total won), or in-house like shot put (aka corn hole) or the uneven bars (aka ladder ball). The Olympic "Athletes" who chose to be in the office enjoyed the Olympic Village where they were treated to lunch each day of competition, a live band, and a visit from the ice cream truck during the closing ceremony when points were tallied up and medals distributed.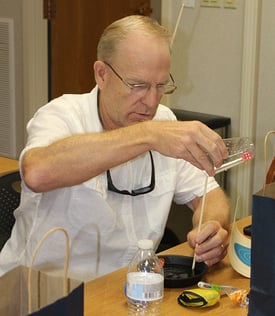 Now this may sound like all fun and games; but incorporating fun into the workplace helps build relationships between co-workers, which is important in any company. Not only can it bring people together, it also fosters creativity and learning while making people more accepting of others and improve company culture.
Building positive interpersonal and cross-departmental relationships amongst co-workers has always been important at Beekley, and although the pandemic has changed the way they are fostered, it hasn't stopped them from forming and growing.
Building a team through Teams
My team represented France during this event and worked together to coordinate who would participate in each event, we set-up matching Microsoft Teams backgrounds with the French flag, and even wore the colors of the French flag to show our team spirit. Cheering each other on and watching the other countries' teams perform was a fun way to celebrate our company's hard work over the past year.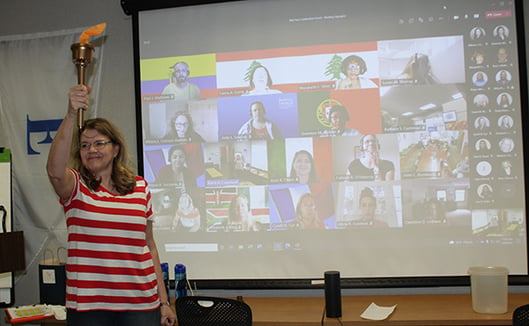 A recent study showed that 94% of employees said that team building exercises helped facilitate open dialogue, while 96% said that it has a positive influence on their relationships with colleagues. Through this event I was able to interact with people who I wouldn't normally get to talk to, especially since I've been working remotely the past year and a half.
I feel that this type of team-building event was very important for maintaining a company's culture especially when COVID is still a safety concern and many employees may have reentry anxiety about returning to the workplace.
Helping to tackle the reentry jitters
Like me, most Beekley Associates have been working from home since the pandemic started in March 2019. Karin used this event as an opportunity to build some enthusiasm for returning into the office. Knowing that going back to the office would be an adjustment for many, this event aimed to relieve some of that stress and boost motivation by having an event that reminded people of the fun we had at company-wide events when we were doing things together as a team.
Reintroducing team building exercises is one of many ways that workplaces can help their employees in getting back into the groove of coming to the office.
Despite out mid-year celebration looking different then it has in the past, it served as more than just a fun activity. The camaraderie that was shown exemplifies how having fun is such a crucial component of our core values and that we all play on the Beekley Team, no matter where we happen to be.

Megan Sargalski
Marketing Communications Specialist