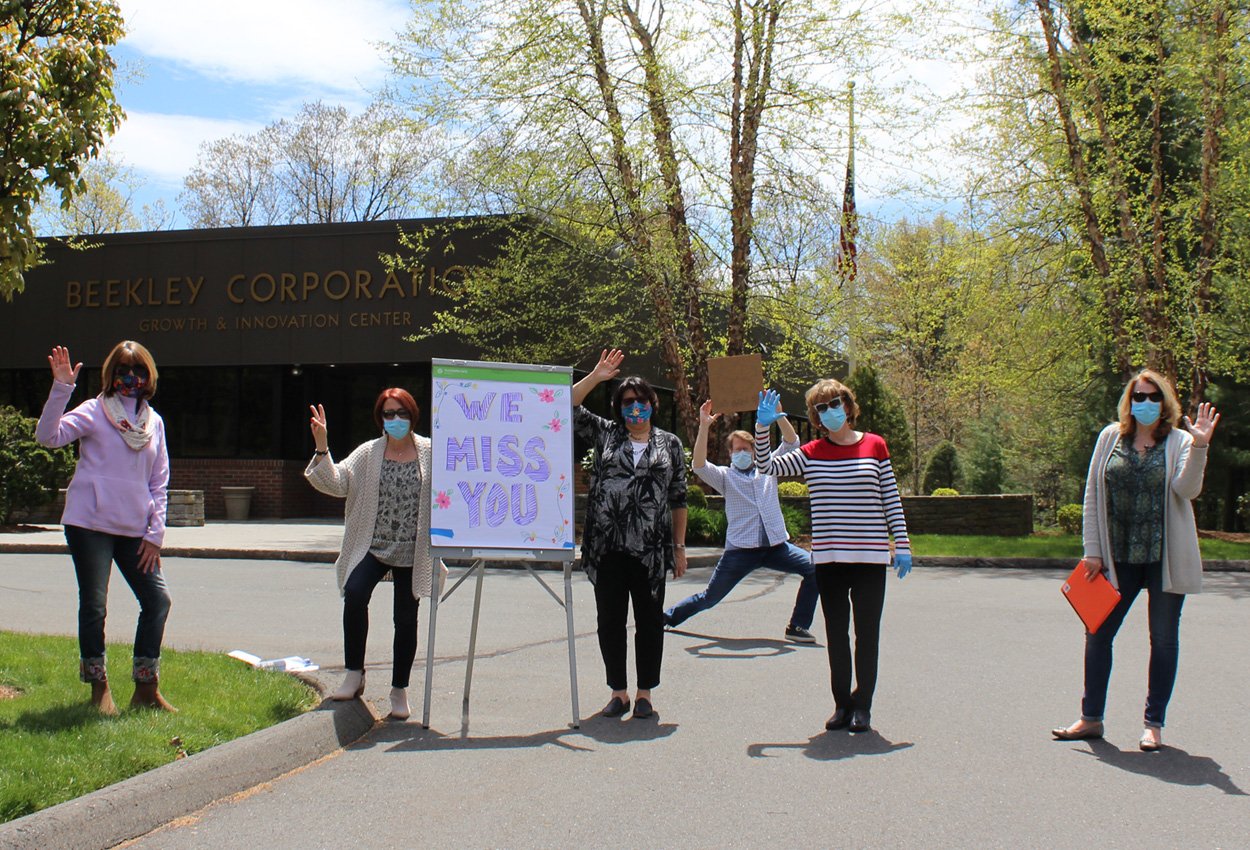 Working for a company that traditionally spends a lot of time recognizing, celebrating, and team building was more challenging in 2020. Culture is everything at Beekley. A strong, dynamic, unique, sometimes quirky, and fun culture is one of our hallmarks and a key element in attracting and keeping top talent.
Before the pandemic, we had several associates who worked remotely a day or two a week, and even a couple working entirely remote, but we were primarily an "in person" organization.
When we have celebrations, recognitions, or training programs, we encourage, sometimes mandate that everyone be present in the room.
A new and different culture emerges due to pandemic and quarantine
In mid-March, Connecticut's governor mandated a "shelter at home" quarantine of all residents, save for essential workers and businesses, in an attempt to stem the infection rate of COVID-19.
As a medical device company, Beekley is considered an essential business. But aside from manufacturing, shipping, and a small handful of office workers, the rest of the company was told to go home. Any Associate who could work remotely was set up to do so.
Our #1 goal was to assure everyone was safe and able to work, then we could focus on the extras that make our culture unique.
Trying for some sense of normalcy in uncertain times
After that initial shock of quarantine sank in, we then tried to create some normalcy and get back on track with meetings, training, events, and, of course, celebrations.
Our quirky theme day celebrations, fund raisers, luncheons, and other events seemed less important to people when quarantine first began. Our Associates were worried about how they were going to work from a makeshift office space in their home with pets and kids and spouses underfoot, and had even larger concerns about being able to buy toilet paper or cleaning supplies or food for their families as the virus impacted manufacturing and supplies chains around the world.
Having fun, one of our core values, wasn't high on the radar. As numbers of infected increased, so did tensions. Many felt isolated and fearful.
Workplace culture goes beyond celebrations and fun events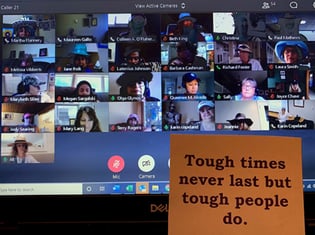 It's the unwritten rules of engagement, how we treat each other, what we place value on, how we interact with each other, the aesthetic we create when we are all together that creates a strong, positive, corporate culture.
We needed to find a way to connect to all of that without anyone in the building.
Our mission was to inform and engage and make sure that Associates felt connected and supported by Beekley.
Using our unique culture as the template, we focused on ways we could keep our people feeling connected to the organization and to each other. We tapped into our long-standing traditions and company values / principles as the foundation for the new things that we would try. There were a few obstacles and a lot of trial and error along the way.
Communicate, communicate, communicate
We began with an increase in communication and transparency in how we were handling things like manufacturing, shipping, billing, payroll, safety, etc.
Then we re-started our continuous learning sessions and information exchanges albeit in a different, fully remote format.
We discovered some ways that didn't work so well - like assuming everyone had the same level of knowledge or comfort using the technology. We also struggled a bit with adapting our very visual and hands on training model to all remote learning, making things like ice breakers, open discussions, and even streaming of video more difficult.
Helping ease the transition to a remote workforce for Associates
There was training for those who were not as versed in the use of our teleconferencing and meeting tools. There was troubleshooting by our IT team to get everyone the equipment and information they needed to be able to participate.
Admittedly, the first few sessions were awkward and frustrating for associates – sometimes because of technology issues but more so because they didn't "feel the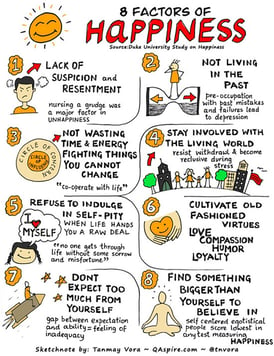 same" and communication between members was more difficult. One more change in a world that was already so different was just too much.
To address stress, tension, and the feeling of disconnectedness, we introduced new programs.
The Happiness Program, which had already been created and ready to launch prior to COVID-19, was re-modulated to fit the new remote, smaller byte format that we found worked better for distance learning. This program focuses on positive psychology, joy, reducing anxiety, and how to find more happiness right where you are. We opened it to every member of the company, and 50% of our workforce took advantage of it.
We also introduced a mental wellness program, "R U OK?" to help coaches recognize warning signs and give all associates resources to help them cope.
Realizing that new employees might feel even more distant then veteran employees, Christina Hollister, Senior Manager of Onboarding and Continued Improvement, created The Common Thread. This program is a way to engage hew hires and immerse them in the Beekley culture remotely. "We talk about ways we each make a difference so we can understand and appreciate one another's roles. We have ice breakers to get to know one another and find common ground."
Celebrating the fun things from afar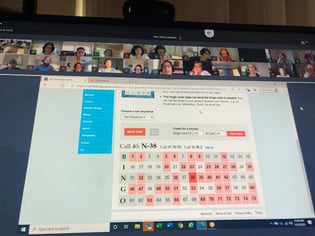 Eventually we found our stride and devised different ways we can recognize and celebrate our milestones.
To replace our pre-pandemic, in person team building events, new challenges and activities were created to allow for online participation.
We shipped out favor bags so that we could all participate in fun, silly activities simultaneously while on camera like making s'mores or balloon animals.
Our theme days became theme weeks with small interactions or challenges every day.
We had "drive-through" pick-ups of gift cards and changed "in house" team activities to outdoor socially-distant team collaboration activities (not everyone there at the same time) like decorating our lawn for Halloween.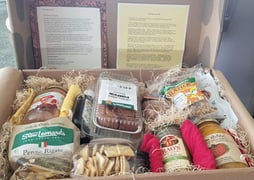 We surprised Associates with a delivery to their home with a fall edible arrangement treat to thank them for their contributions and conducted competitions that allowed associates to engage their family with costume and funniest home video contests (kids and pets included).
A special box of snacks and gourmet food items was shipped directly to our Associates' homes before Thanksgiving to help make the holiday a little more special as some would be spending it alone or with fewer people than they generally do.
Some traditional activities went virtual – like our No Shave November Competition fundraiser (which raised a record level of contributions this year) and others were replaced with new activities such as adopting a local family through the Bristol Parks, Recreation, Youth, and Community Services Gift of Gift of Giving Program, along with daily online holiday themed riddles, games, and quizzes instead of our traditional "in house" food and toy drives and Secret Santa exchanges.
Apart and yet, together
In return we received gratitude, thankfulness, creativity, smiles, laughter, a sense of unity, and a "we're in this together" from our Associates.
Our Associates are amazing, and 9 long months later, our company is weathering the pandemic because of their commitment and passion for what they do, and I believe that focusing on culture as well as the work, is the reason why.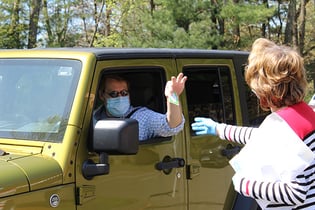 Bottom line is that moving to the remote working environment does have the potential to impact company culture and engagement unless you make a concerted effort to find alternative ways to help people feel engaged and connected.
I think we have found that we are able to sustain the feeling of "family" and fun, inclusiveness and trust through the changes we've made and an openness to new ideas and looking at events, celebrations, team building and bonding in a different way.

Karin Copeland
Director of Continuous Learning and Leadership Development