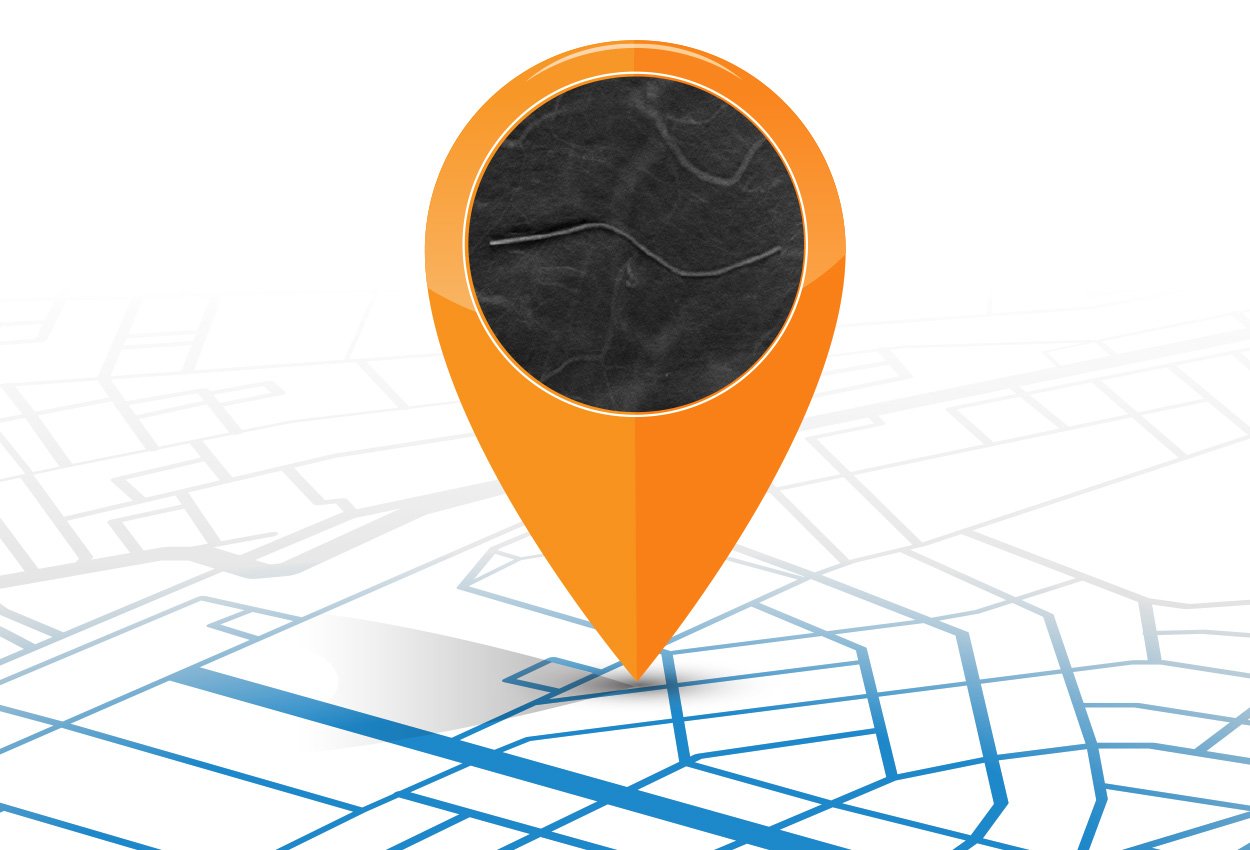 This past June, we introduced Dr. Joseph C. Benjamin, specialist in breast imaging and lead interpreting physician for mammography within the Mercy Health System in Ohio. In his paper, "Skin Marking in Digital Breast Tomosynthesis: Unique Markers Establish Consistency and Efficiency," Dr. Benjamin writes about the clinical and operational benefits realized from implementing a system-wide 5 shape skin marking protocol in mammography and uses several case studies to demonstrate why he believes in the value of proactively using skin markers.
Consistency in communication equals efficiency in interpretation
Stressing the value of consistency when it comes to skin marker use, especially when the same group of radiologists read for multiple facilities, Dr. Benjamin states that "Consistency in skin marking is very important because every second counts when you're reading." He adds that it's important for radiologist efficiency that when the mammographic study is opened that information is presented the same way each time.
As a result, he established a standard skin marking protocol across all his sites so that the radiologists can quickly and easily identify area of concern that include moles, scars, palpable and non-palpable masses as well ad identification of the nipple.
Recalls and architectural distortion in DBT
It's not uncommon to see recalls for scarring and Dr. Benjamin can attest to this. He discusses a case where a biopsy was recommended for an area of architectural distortion. After taking a deeper look into the patient's history, he and another radiologist found images from years back that had scar markers marking the post-surgical site, which correlated to the area of architectural distortion in question on the current images. The patient would have undergone a biopsy if he hadn't caught the scarring.
The following case highlights how consistent use of scar markers on every patient with post surgical scarring helps prevent unnecessary additional imaging as well as becoming a source of permanent documentation which will become a point of reference for further imaging and mammographic findings.
In this case study a 61-year-old female patient was seen for mammographic screening and did not report any history of breast surgery. Architectural distortion was identified in both views of the left breast as shown in the image below.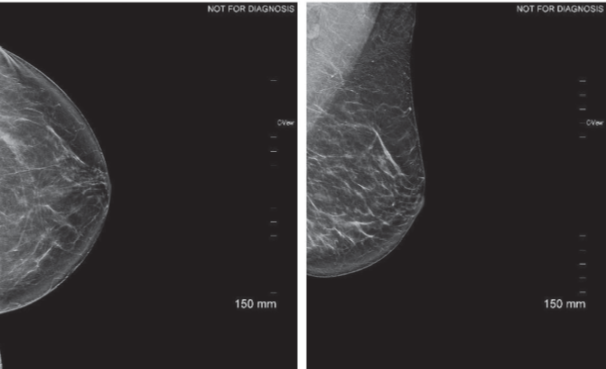 The patient was recalled for further imaging. If the technologist had discovered the post-surgical scar during the screening mammogram and used a scar marker, the additional imaging exam could have been avoided. The image below clearly shows the architectural distortion on the left MLO view.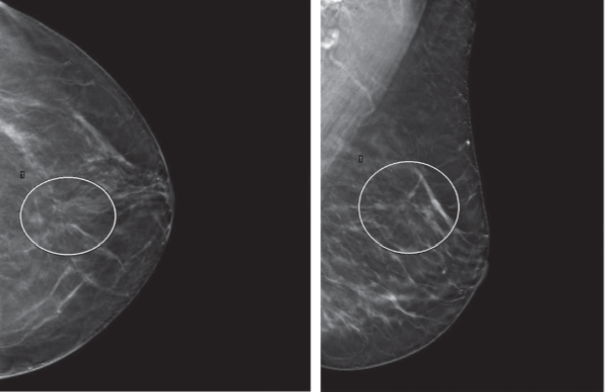 Upon the patient's return for additional imaging, she remembers a previous surgery. A linear scar marker was applied. The 2D spot compression views shown below show the scar marker and the adjacent architectural distortion.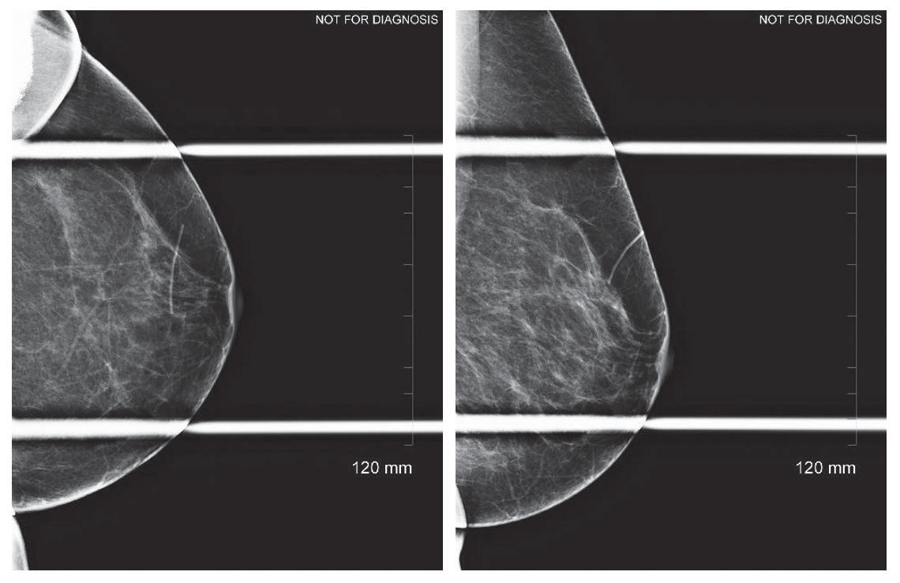 Without the patient's surgical history and the scar marker, this patient would have gone to ultrasound and if there was nothing to explain the distortion on ultrasound then she would have gone on to stereotactic biopsy.
Learn more
The consistent use of marking scars and other areas of interest on the breast, help reduce patient recalls and save both time and money for the patient and the imaging facility.
To learn more about the value of scar markers in mammography, contact your Beekley Medical Account Manager or email info@beekley.com.
To get started on implementing a standardized skin marking protocol in your own breast imaging practice, download this complimentary skin marking protocol template.

Megan Sargalski
Marketing Communications Specialist