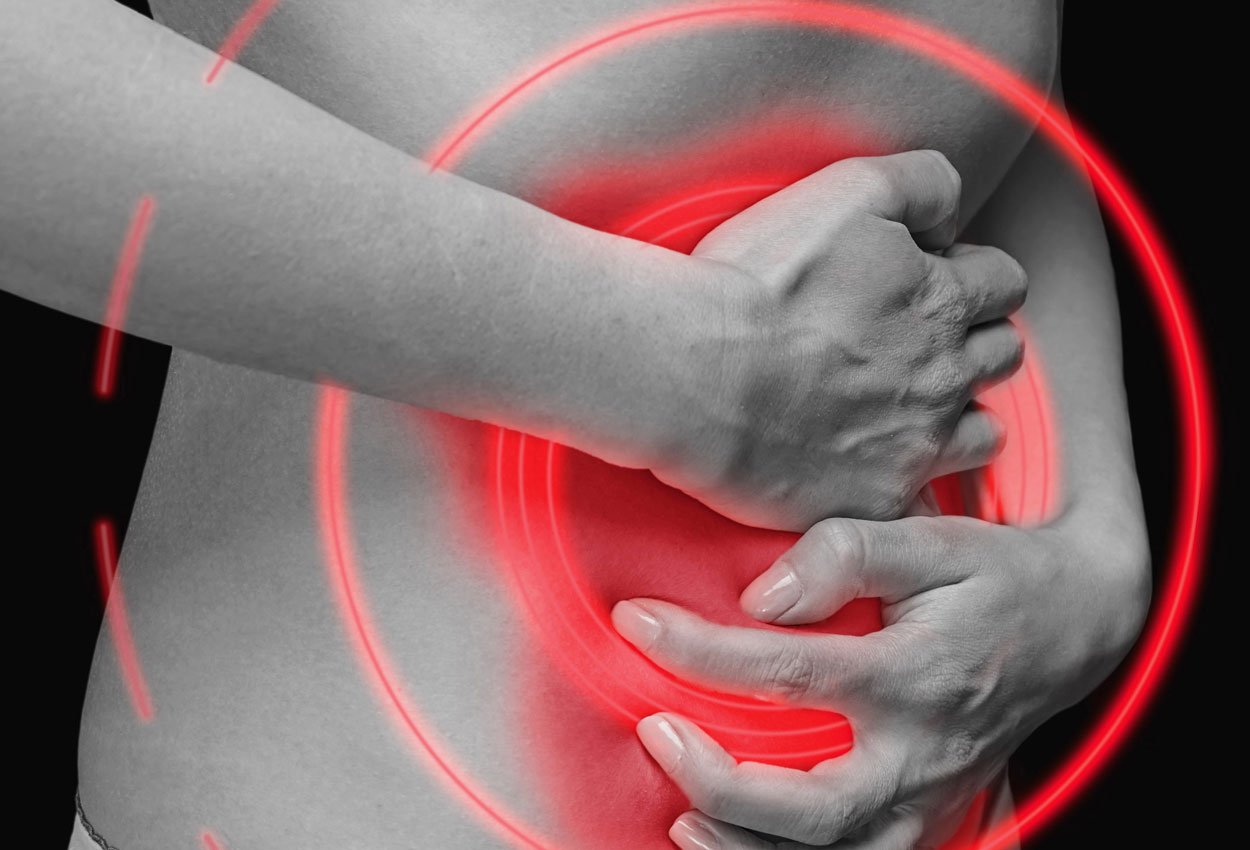 Donna's medical journey began in 2000 with a gastric bypass, but in 2014 acute abdominal pain sent her back to the hospital. A CT of the abdomen revealed two small ulcers near the site of her gastric bypass and after a 9-hour surgery, Donna recovered and maintained her weight loss.
Her medical journey took another turn when an ultrasound revealed four gallstones and her gallbladder was subsequently removed. "I'm a complicated person," Donna says. "I also have rheumatoid arthritis and was receiving monthly infusions to address a post-op infection. When I continued to experience pain after the gallbladder surgery, my doctor ordered a CTE (small bowel enterography) to pinpoint the source of pain."
Donna's pain was so severe, her bariatric surgeon was worried she might have pancreatitis.
"Oh my God, I'll try to get it down."
Unfortunately, in order to get the desired bowel distention for imaging, patients like Donna must ingest a large volume of fluid: usually 1350 – 1500ML, approximately 44 – 51 fluid ounces, within a 45-minute timeframe. Many patients are provided a 1% barium sulfate suspension which has a viscosity of 80.5cP, similar to corn oil or olive oil.
When Donna came in for her CT scan, the technologist gave her three bottles of Breeza® flavored beverage for neutral abdominal/pelvic imaging. Her initial reaction was "Oh my God, I'll try to get it down." The technologist suggested she start with trying to finish two of them and see how she does.
Breeza flavored beverage for neutral abdominal/pelvic imaging is a non-carbonated, sugar-free, gluten-free beverage with a light, refreshing lemon-lime flavor which has a viscosity of 10.5cP (slightly more viscous than water) and provides a better "mouth feel" and is more palatable for patients.
Oral prep for CTE turned out to be a breeze with Breeza® flavored beverage
Donna drank the two bottles of Breeza as directed and delightfully remarked "I think it's even better than soda, but without the carbonation." Her doctors were able to visualize what they needed after just the two bottles.
Donna described Breeza flavored beverage for neutral abdominal/pelvic imaging as very pleasant tasting. She said for people like her, who have a small gastric pouch, she is happy to say how easy Breeza is, "It's just like drinking water." In fact, Donna told her doctors that she was horrible at drinking water and would love to take some Breeza home."
Although her CT scan showed an ulcer near the gallbladder surgical site, it fortunately also showed the liver and pancreas to be healthy. Donna said it gave her peace of mind when her doctor saw the diagnostic image and was able to rule out pancreatitis.
"I'm always worried about my liver and pancreas because without either one of them, you're not going to be walking around." Donna was then treated for her ulcers.
Improve the patient experience, remove hurdle to drinking compliance
Patients experience a lot before they arrive at an imaging bore and if taste and texture of the oral prep can be removed as a hurdle on that health journey, they will be more likely to return for follow up on treatment and progress.
To learn more about Breeza flavored beverage for neutral abdominal/pelvic imaging and how it can increase patient satisfaction, contact your Business Development Manager at 1-800-233-5539 or email info@beekley.com.

Jonathan McCullough
Product Manager