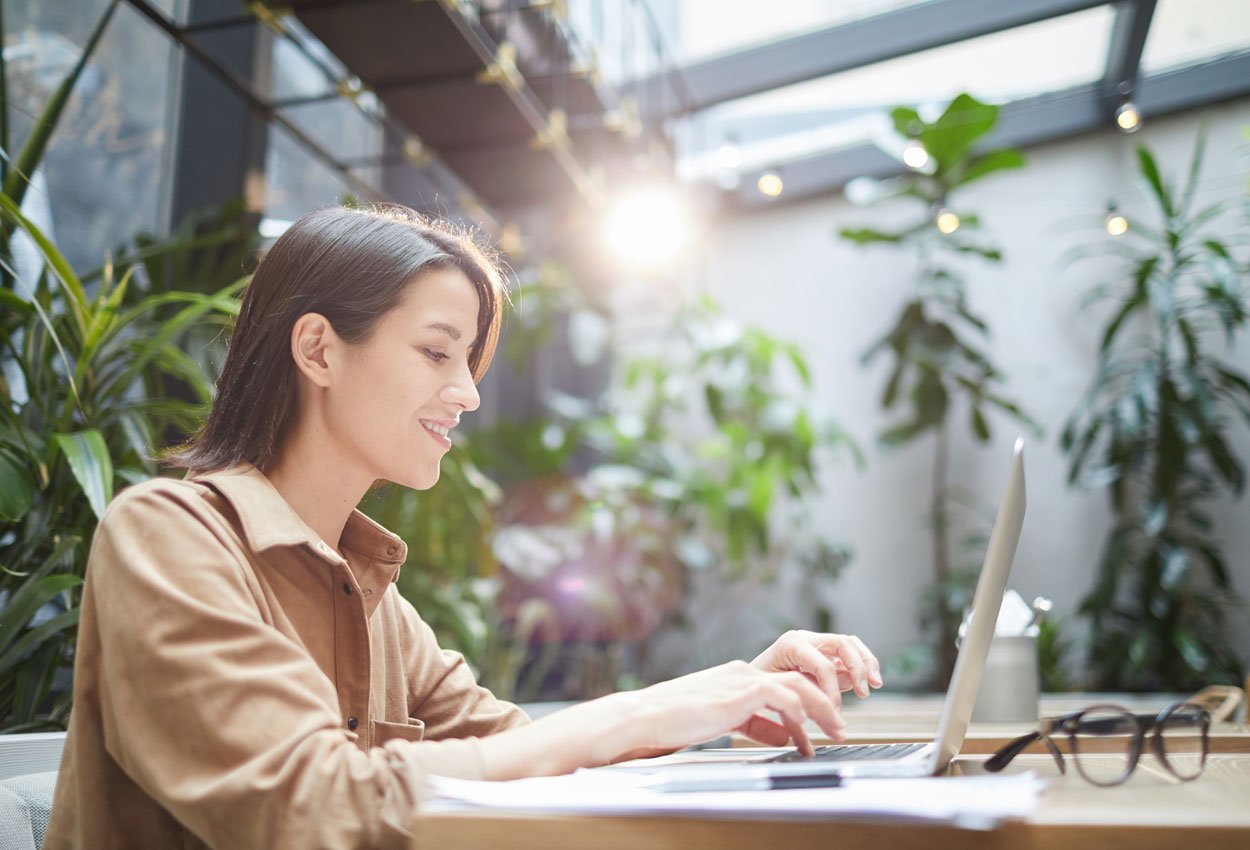 Sometimes you don't know what you are missing until it comes back. During the COVID-19 shutdown, Beekley Associates weren't the only things missing from the office. When it became apparent that remote operations were going to have to continue much longer than originally thought, the office plants were shipped out to be "baby-sat" by our plant service, Atria, as only essential personnel were allowed in the building during that time.
A farewell to plants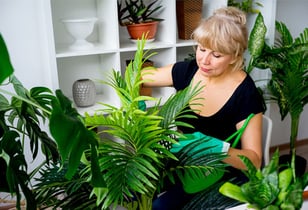 In addition to designing the greenery plan for the indoor open spaces at Beekley Corporation, Atria staff would come in every week, or so, for watering and maintenance. Since they weren't allowed in the office during the pandemic, the plants began to suffer and were shipped back to Atria's facility.
Even as we started re-integrating Associates back in the office in July 2020, the plants remained with Atria until just a few months ago.
The importance of green
I don't know how many people noticed the absence of the plants, but their return was definitely noticed and remarked upon. One of our Associates, Christine LeBlanc-Payne, Sr. Manager of Digital Design, commented on how much nicer and livelier the office seemed once the plants were put back into place. It seems that overnight, the office seemed more welcoming and less sterile. And, in a small way signaled a return to normalcy.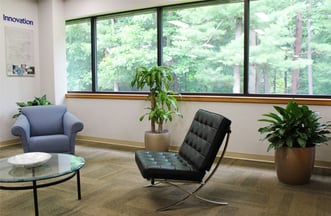 Bringing the outside in has long been a tradition at Beekley Corporation. Former Chairman and CEO, W. Mason Beekley was a nature lover and accomplished amateur photographer who felt that greenery has a positive impact on employee morale. He made it a point to adorn the walls of the building with scenes of nature in our older buildings throughout our history, and it's no accident that our current building boasts large windows overlooking wooded grounds.
Apparently, he was on to something.
Benefits of plants in the workspace
Not only do plants help make an office look better, they are shown to have some positive effects on mood and productivity, among other things:
Foster creativity – since plants are usually nice to look at this can add visual interest to a space that can be boring. These visual stimuli will help employees be more creative.
• Reduce stress – Most people in an office environment work a full 8 hours inside. Interacting with plants is one way to connect with nature and has been shown to reduce psychological stress.
• Create a quieter environment – plants absorb sounds so in an office with a more open floor plan they can help to maintain noise levels and even create different zones where an employee can go to concentrate.
• Increase productivity – A recent study showed that employees with living plants in their workspace had a 15% higher well-being score and a 6% higher productivity score compared to employees who didn't have plants in their office.
• Prevent sickness – Plants can remove certain toxins in the air which can prevent the threat of sickness in the working environment.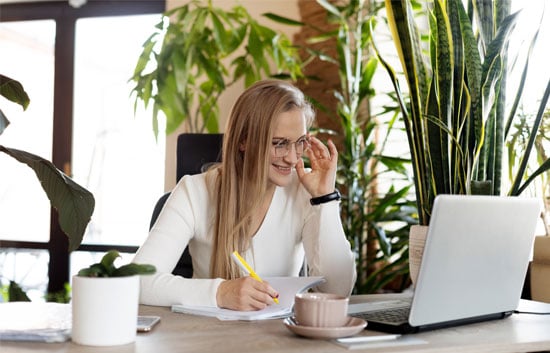 Appreciating nature - indoors and out
It may seem like such a small thing, but according to Harvard biologist, E.O. Wilson, humans have an innate need for nature (biophilia).
In the past few decades, stress levels have risen dramatically, leading to what environmental writer Richard Louv calls a "nature deficit disorder" — a form of suffering that comes from a sense of disconnection from nature and its powers.
Ralph Waldo Emerson wrote, "There I feel that nothing can befall me in life—no disgrace, no calamity (leaving me my eyes), which nature cannot repair." Science seems to agree. Nature can be a pathway to human health and happiness.
And while we can't be in nature as often as we like during the workday, we appreciate the efforts of our company and others like it who make the effort to bring the outdoors in for the benefit of their employees.



Megan Sargalski
Marketing Communications Specialist