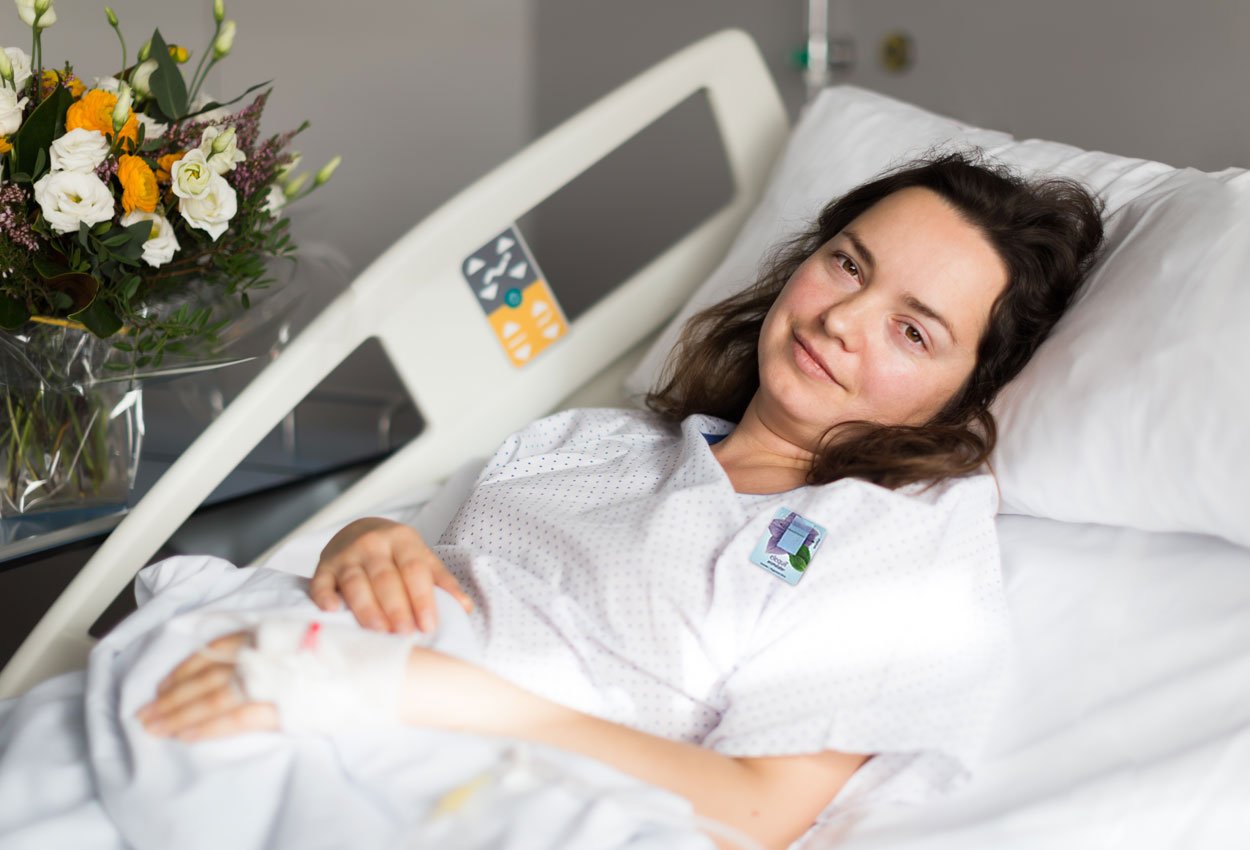 Surgery isn't something patients take lightly. It can bring on a whole host of emotions including anxiety, nervousness, and fear of the unknown. Along with the emotional toll, the physical side effects of pain, nausea, and the inability to sleep is enough for some people to consider not doing the surgery at all.
Surgeries performed in an ambulatory surgical center (ASC) are no different.
Some centers still have COVID-19 guidelines in place that can heighten a patient's anxiety - for example, not being able to have a family member or support person with you throughout the surgery.
ASC directors report greater patient anxiousness, lower patient satisfaction scores since COVID-19
We recently had the opportunity to attend an Ambulatory Surgical Center Forum where some of the current obstacles that ASC directors are facing were discussed, providing insight on the challenges a patient and their surgical team may encounter both pre and post-op.
As mentioned, some ambulatory surgical centers still have a policy in place that doesn't allow patients to have a family member or support person present while they undergo their surgery.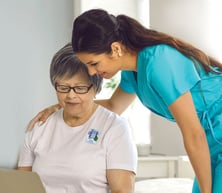 The directors of the ASCs we spoke to mentioned how although it has become easier to notify family members of updates with a simple text message, they have seen their patient satisfaction scores decrease.
Patients can become even more anxious knowing they must navigate their surgical experience alone. This anxiousness affects their overall experience and results in a negative satisfaction score.
Postoperative nausea, vomiting a challenge for both scheduling and patient experience
In addition to patient anxiousness, Postoperative nausea and vomiting (PONV) is a common challenge in the post anesthesia care unit (PACU).
Medications to help with PONV, such as Phenergan, can cause the patient to become sleepy and prolongs their time spent in PACU - sometimes by a few hours.
This is an issue as fast turnover is important to keep the surgery center on schedule and a patient holding a bed for longer than expected creates a backlog.
PONV can affect up to 30% of surgical patient nationwide, adding another reason why a patient might leave a negative satisfaction score.
Some of the ASC directors spoken with at the forum were interested in learning about a non-pharmacological solution to help with preoperative anxiousness and post-operative nausea/vomiting.
Studies show clinical aromatherapy can help patients during their entire procedure in ambulatory surgery centers
In a study performed with 109 postoperative patients who were strictly in an ambulatory surgical center, 53 were exposed to an essential oil diffuser before their surgery and the other 56 patients were not exposed as the control group.
Despite the patients' experience with surgeries before this study, the patients who received the exposure to aromatherapy treatment reported a decrease in their anxiety.
Interestingly, this study concluded that aromatherapy would be a great way to help anxious patients in the preoperative wait before ambulatory surgery because of the short amount of time it takes to be given, as well as start working.
As for the postoperative setting, and patients experiencing nausea and vomiting, there are multiple studies that suggest aromatherapy can be used as a complementary therapy or as an adjunct to antiemetic medications.
Clinical aromatherapy designed for the clinical and perioperative setting

In an effort to help the ASC directors, we introduced
Elequil aromatabs® as a consideration to help solve their challenges with anxiousness and queasiness.

Elequil aromatabs® is clinical aromatherapy designed specifically for the clinical setting.

Elequil has a unique, hands-free delivery system that can be adhered to the patients' gown prior to surgery. Since it is foil and metal -free, the Elequil aromatab can remain on the surgical gown during their entire stay in the surgical suite. Each aromatab contains a premeasured amount of 100% essential and allow the patient to choose minimum or maximum exposure to the aroma based on their own comfort level.

At discharge, the Elequil aromatab can be transferred to the patient's clothing so that they can continue to enjoy the benefits of the clinical aromatherapy for the remainder of the day.

Elequil aromatabs are available in 4 aromatherapy options - Lavender, Lavender Sandalwood, Lavender Peppermint, and Orange Peppermint.

Lavender-Peppermint, the newest Elequil aromatab was made specifically for perioperative services. The lavender essential oils help promote relaxation and calm anxiousness, while the peppermint essential oils help to soothes queasiness.
A Director of Perioperative Services in Downy, CA said that they choose Elequil aromatabs because of the need for a non-pharmaceutical alternative to help patients with nausea and vomiting, as well as anxiousness in their facility.
To learn more about Elequil aromatabs and the benefits of clinical aromatherapy in the healthcare setting, contact Beekley Medical at 1.800.233.5539 or email info@beekley.com and inquire about our trial evaluation program.

Melissa Vibberts
Director of Brand Management