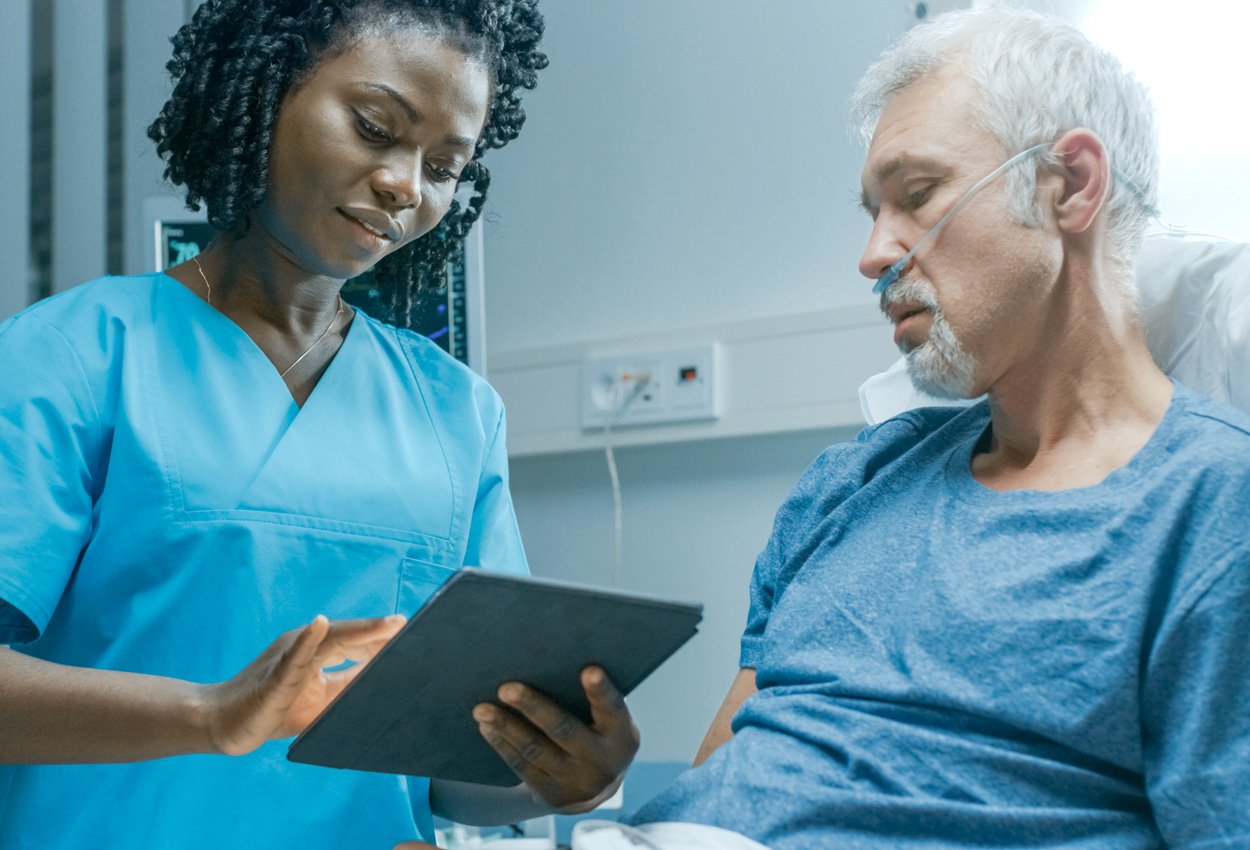 Many times, patients will feel both queasiness and anxiousness. As a result, we are often asked by current customers if they can adhere two different Elequil aromatabs® on the patient to help decrease what they are feeling.
As a result, Laura A. Smith, Beekley's on staff Certified Aromatherapist set out to find the perfect blend of essentials that will help meet this need.
Introducing the newest Elequil aromatabs: Lavender-Peppermint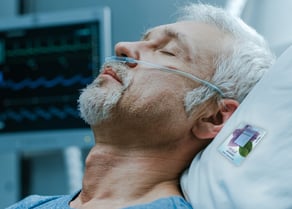 Although Lavender-Peppermint Elequil aromatabs can be used anywhere within the clinical setting, this product was inspired by the perioperative setting.
Offering one Lavender-Peppermint Elequil aromatabs® to patients in pre-op can help them relax as they are waiting and getting prepped for surgery, and, because it contains no metal or foil, it can stay on the patient's gown in the OR.
As the patient awakes in PACU, the lavender essential oil will help with relaxation during pain while the peppermint will help to soothe post-operative queasiness.
Research in the efficacy of aromatherapy in healthcare
Clinical studies have determined a significant positive effect of aromatherapy in reducing pain.
Morristown Medical Center conducted a clinical study (A Randomized Controlled Trial Provides Evidence to Support Aromatherapy to Minimize Anxiety in Women Undergoing Breast Biopsy) that saw a statistically significant reduction is self-reported anxiousness with the use of Elequil aromatabs.
In their study, (The Efficacy of Lavender Aromatherapy in Reducing Preoperative Anxiety in Ambulatory Surgery Patients Undergoing Procedures in General Otolaryngology), New York-Prebysterian / Weill Cornell School Medical College also experienced reduced preoperative anxiousness with Elequil aromatabs®.
Another clinical study, "Examination of the effectiveness of peppermint aromatherapy on nausea in women post C-section," determined that the use of peppermint is a useful adjunct therapy for queasiness.
Patient and customer testimonials
I was given an Elequil aromatab when I experienced anxiousness, light-headedness, and queasiness while having an IV inserted for a hospital procedure. I don't have a history of difficulty with medical procedures, so I wasn't prepared for this kind of reaction, and I was so relieved when the nurse brought me an Elequil aromatabs to ease my discomfort. Within minutes, I was no longer nauseated and felt deeply relaxed. I took note of the brand and ordered some as soon as I got home. What a wonderful product.
— L. Hooper New York, NY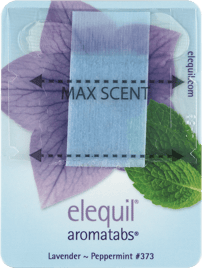 We just started using (Elequil) aromatabs for a few months now and the patients and staff love them. We are an Orthopedic and Spine Specialty unit at a hospital, so we see a lot of geriatrics and middle-aged patients with a lot of pain/nausea after or before surgery and the aroma tabs help a lot. The patients know we are doing everything we can to help them on their road to recovery, Elequil is a major part of that.
— Leala Fairview Ridges ortho/spine
Available now for evaluation
To learn more about Elequil aromatabs® Lavender-Peppermint and the use of aromatherapy in the clinical setting, visit Elequil.com. To request materials for a trial evaluation at your clinic, contact your Elequil Account Manager at 1-800-233-5539 or make your request online at www.beekley.com/LavPep.

Melissa Vibberts
Director of Brand Management