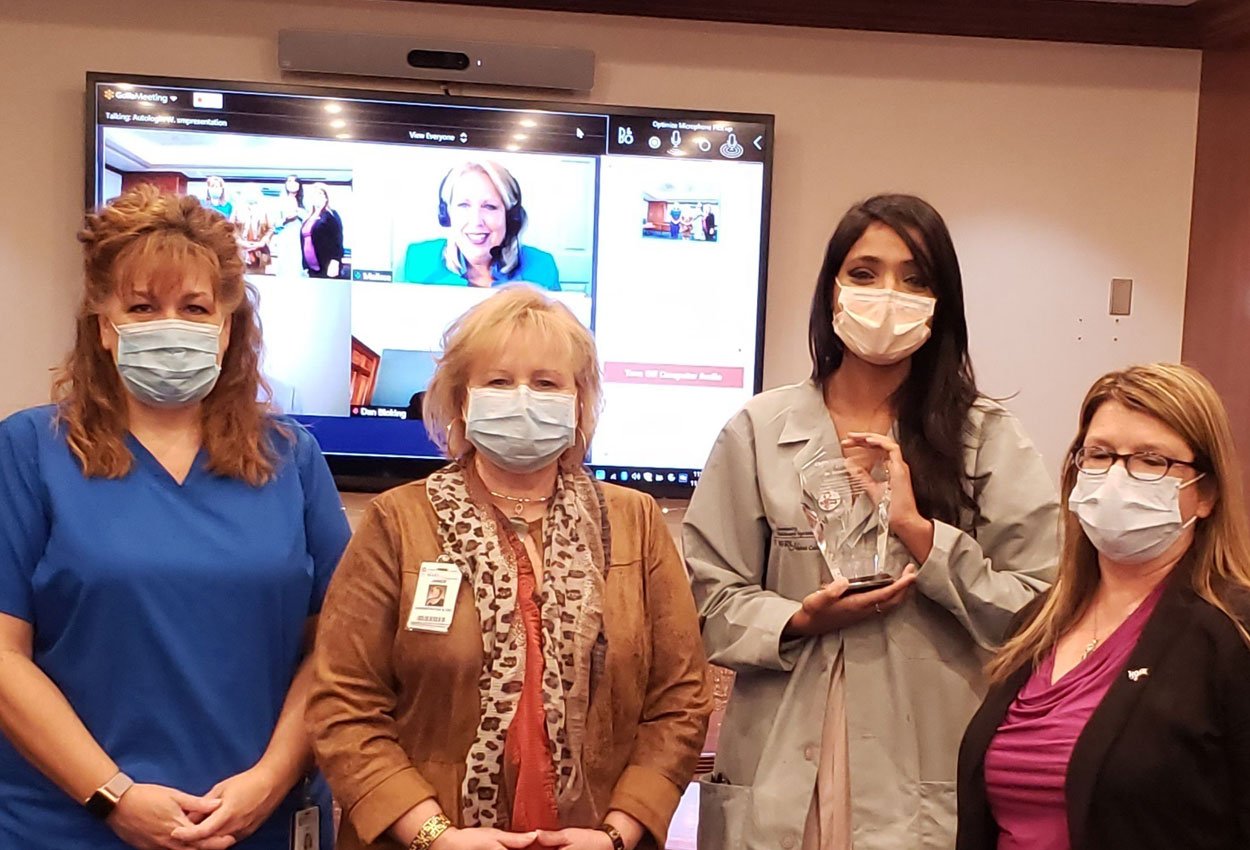 The Beekley Medical® EMPOWER award for Mammography was inspired by the outstanding breast health professionals that go above and beyond their everyday role to impact their patients and advocate for breast health.
It is an honor to announce our 2019 winner, Dr. Janushi Dalal of the Women's Diagnostic Center at St. Mary Medical Center in Hobart, Indiana.
"Compassionate, caring, driven. This radiologist does it all!"
Donna Faitak, Supervisor/Breast Navigator at the Women's Diagnostic Center had this to say about Dr. Dalal in her nomination for the award:
"Dr. Dalal is a compassionate, caring, and driven radiologist. Every day she advocates for early detection, and tries to bridge the disparities that may inhibit a patient from having an exam.
"She communicates biopsy results to her patients, then makes appointments for them. She has given out her phone number to patients who need to talk or have questions. She gives the patient and their families all the time they need to talk and discuss options.
"I have been doing breast imaging for about 32 years and I have never come across a radiologist more passionate about their work.
"Dr. Dalal has been committed to our community by providing breast talks to the public and was superhero for the American Cancer Society Making Strides Against Breast Cancer.
"In June 2019 she helped raise more than $141,000 for the ACS Researchers - Women Fighting Cancer Ambassadors in Indiana. This fund helps women-led cancer research and advanced gender equity in STEM-related careers.
"She recently had an article published in the ACR bulletin: 'Working to Empower Women' and another in our local paper, entitled 'Every month is a good one for Breast Cancer Screening.'
"This radiologist does it all. She also travels in the summer to India for mission trips. Dr. Dalal makes all of us better mammographers!"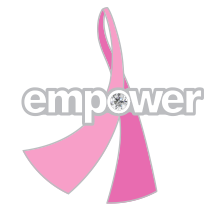 "A rare find"
Although Dr. Dalal was selected as the winner earlier in the year, we held off from announcing the winner in hopes of presenting the award in person. While we remained optimistic, as the year progressed with COVID-19, we realized a virtual award ceremony would be the best choice. Many at St. Mary Medical Center attended the virtual presentation to celebrate Dr. Dalal.
Janice Ryba, CEO, presented Dr. Dalal with the Empower Award, stating, "I cannot be more proud of Dr. Dalal. We feel privileged to work beside somebody who does such an outstanding job every day.
"We always hear words of appreciation for Dr. Dalal. Not only does she reach out to the patients, but also their family members as well. She gives them time to discuss and share their feelings about the care their family members will need.
"She is a rare find. And we're so proud to have her here with us at St. Mary Medical Center."
The power of team
In her acceptance speech, Dr. Dalal gave credit and thanks to the entire radiology team whom she feels does not get enough credit for what they do every day and their commitment to breast cancer screening, especially during COVID-19.
Dr. Dalal also thanked Peter Dyba, Director of Imaging Services and Radiation Therapy in addition to Janice Ryba, whom she referred to as their "fearless leader" due to her tireless support of the breast imaging program.
She also gave kudos to her nominator, Donna, whom she credited with being the reason "breast imaging works, not only here at St. Mary, but throughout the community.
"Donna has trained more technologists in this region than any other person. She's responsible for accreditation of all of our centers, but more importantly, the day I walked into our Breast Center, she made me feel like family…and she does that for every single technologist, radiologist. She is the reason that it works."
Donna responded by crediting Dr. Dalal with making her and team "better technologists and better human beings."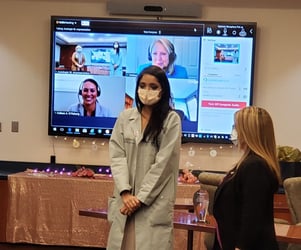 "Every woman is a superhero"
Sharing how much the word EMPOWER meant to her, Dr. Dalal related this story about her childhood and the influence of her mother:
"My mom grew up in a very small town in India with seven siblings. Her parents didn't have much as far as financial resources, but they believed in her becoming educated.
"My mom went to medical school where she met my dad, who was also in a very similar situation. Both graduated from medical school and came to the United States so that we could have a better life.
"The power of one woman has gone so far after coming from nothing. And now my mom has three daughters, all of whom are in the healthcare field. That is the power of one woman."
She continued by saying "And every woman in this room is a superhero. Everyone wears many hats. My role in this is just to help where I can, because we must support one another. That is one reason I went into breast imaging."
Congratulations Dr. Dalal
Beekley Medical congratulates Dr. Dalal and the amazing team at the Women's Diagnostic Center of St. Mary Medical Center, part of Northwest Indiana's Community Healthcare System. We are inspired by your commitment to work together as a team with the singular focus of making women's lives better through the early detection of breast cancer.

Melissa Vibberts
Director of Brand Management