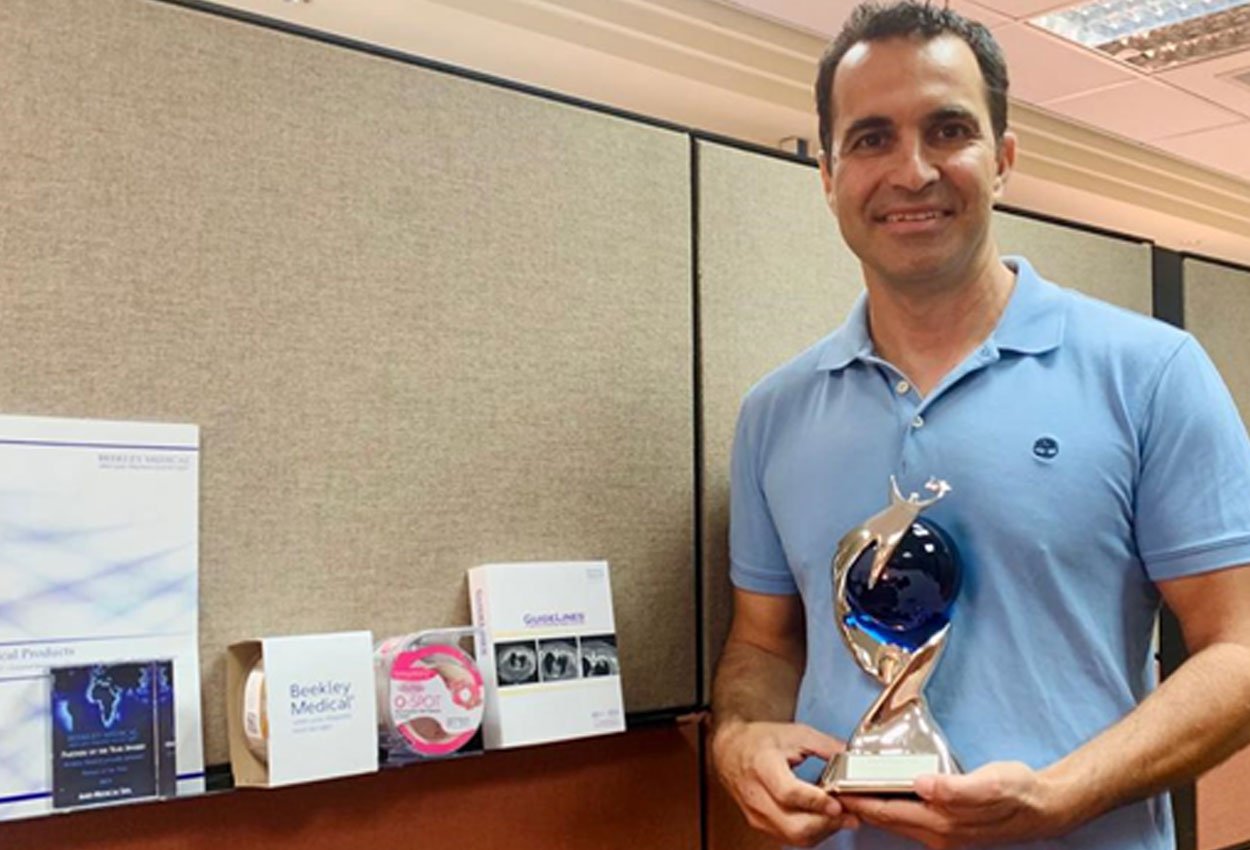 Amit Medical is Beekley Medical's distribution partner in Israel and is a past recipient of our Global Partner of the Year Award in 2013.
This year we were pleased to present Roi Avraham, Amit Medical's CEO, with Beekley's Global Marketer of the Year Award for 2021.
The criterion for this award is to realize results via new business through creative marketing. This could include virtual conferencing, webinars, e-mail communication, use of social media, outreach that promotes Beekley Medical's solutions, introducing a new innovative market approach, business development, and strategic planning.
Amit Medical's imports of Beekley medical products have been growing in the double digits over the last few years. In 2021, they grew their business by 46% over the previous year - not an easy feat amid all the economic challenges brought on by the ongoing pandemic.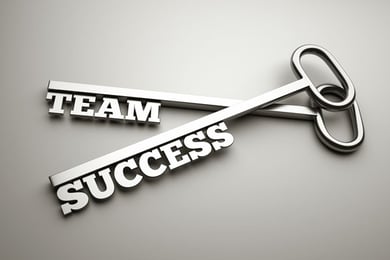 Roi credits his success to a "combination of excellent staff, satisfied customers, products at the highest level in the market, and of course excellent support from the supplier."
Roi is one of our global partners who is in constant contact with Beekley, placing orders for samples and more training on how to promote our products.
He always wants to help his customers with technologically advanced solution-based products that help improve medical services in Israel. In fact the company's motto is "Perfect solution for you."
Amit Medical's marketing philosophy is heavily focused and service-based on creating comprehensive professional and modern solutions for their clients through personal contact and broad understanding of customer needs and requirements. This, in turn, leads to long-term partnerships which foster growth based on trust and reputation.
Congratulations to Roi and his team at Amit Medical on their successful business model and earning the title of Beekley Medical' Global Marketer of the Year!

Amy Bosco, M.S.
Director of Global Business Development