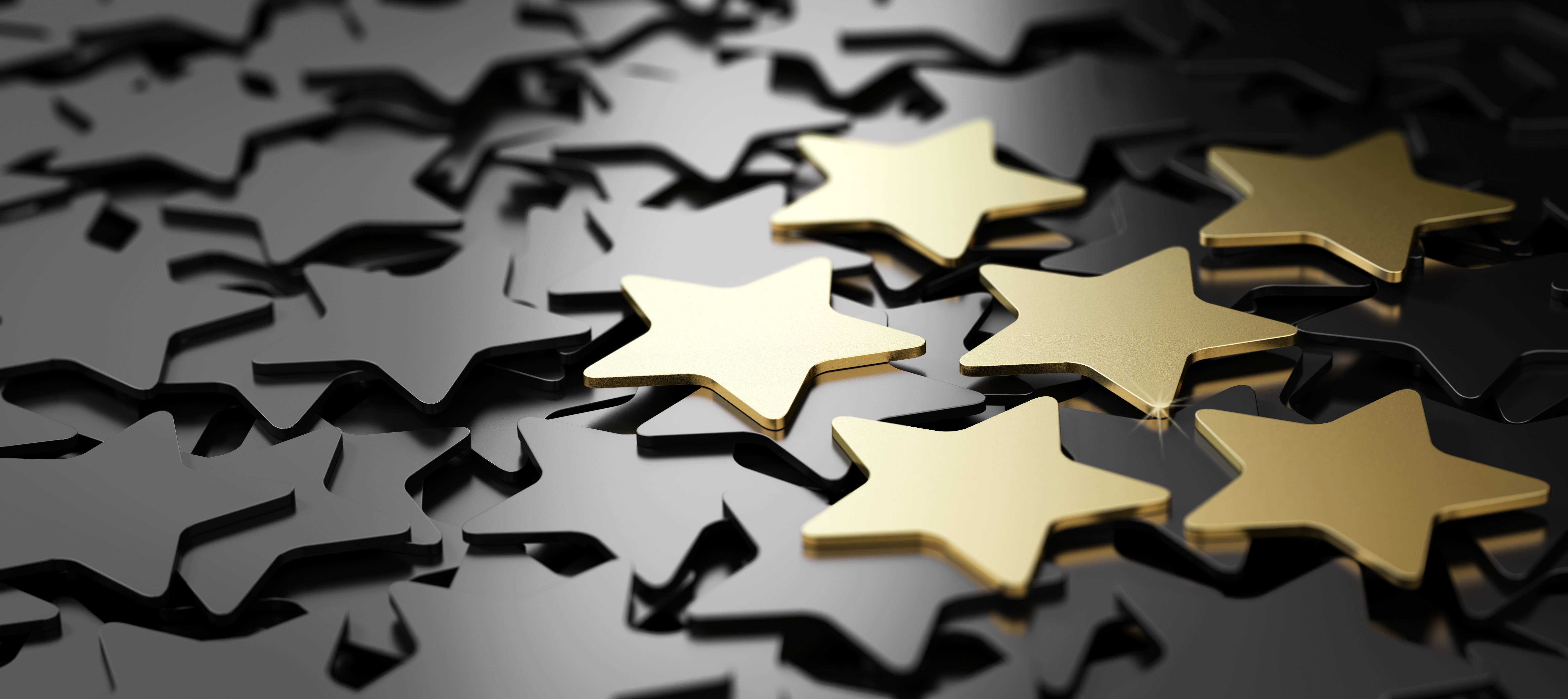 2020 brought a unique set of challenges and opportunities to business worldwide. Restrictions set in place due to the COVID-19 pandemic meant that business simply could not be conducted as usual and new strategies needed to be implemented in order to connect with customers differently.
A new award for a year like no other
In recognition of the struggles many of our global partners were creatively working to overcome, Beekley Medical announced that we would be creating a new award for Global Marketer of the Year.
The criteria for this award was to realize results through creative marketing via new business related to that partner's Beekley Medical portfolio. This could include virtual conferencing, webinars, e-mail communication, use of social media, outreach that promotes Beekley Medical's solutions, introducing a new innovative market approach, business development, and strategic planning.
I am pleased to announce we had two award winners in 2020 - Unger Medizintechnik GmBH & Co and Oncology Imaging Systems Ltd.
Unger Medizintechnik GmBH & Co - Germany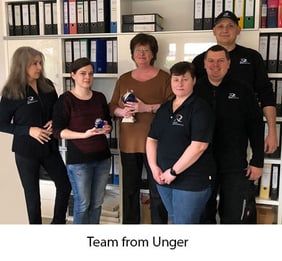 Unger Medizintechnik GmBH & Co. has been working with Beekley Medical for well over a decade. Our global partner in Germany, Unger carries Beekley Medical's entire catalog, with a strong focus on Radiation Oncology.
The challenges Unger faced during the pandemic included sales reps no longer able to go to hospitals for face to face meetings, webinars were also not possible due to the emergency nature of the pandemic on healthcare staff.
However, Unger was able to realize a 16% growth in sales of Beekley Medical products through placing advertising inserts in all outbound packages and phoning hospital clients to advise them of new products. Unger also promoted that they could deliver within 24 hours thanks to having optimized their warehouse system and increased their inventory of Beekley Medical products.
These techniques allowed them to successfully introduce products such as Bella Blankets® and ColdSPOT® and gain some very happy new customers.
Oncology Imaging Systems - United Kingdom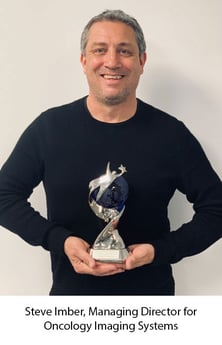 Oncology Imaging Systems (OIS) has been a Beekley Medical Global Partner representing the United Kingdom for over twenty years. OIS is an established provider of medical devices centered around cancer diagnosis and treatment with a specialized focus on products in the areas of diagnostic imaging, radiotherapy treatment, and medical physics applications.
Jess Fuller, Business Manager at OIS, shared what they did to change their business model during the pandemic:
"We conduct a lot of face-to-face business, so we had to make some changes. It was great to see how quickly our team adapted to conducting meetings and product demonstrations virtually, via (Microsoft) Teams®.
"In marketing, we stepped up our online presence and use of social media channels, and linked Beekley into a new and fun 'Thank You' campaign to our frontline workers here in the UK. We came up with a strategy of increased social content, combining product features and company news, ensuring we stayed relevant to current events and industry trends."
Jess added that "We are always happy to promote Beekley Medical as we strongly believe in the benefits and quality of the products. Some of the benefits which all Beekley products have in common are simplicity and cleanliness, designed for single patient use. During the pandemic, we observed an increasing interest in disposable, hygienic alternatives to replace makeshift/current methods and we were pleased to be able to respond to our customers' needs with professional solutions from Beekley."
In response, OIS emphasized the benefits of single-use, disposable products such as R&L-SPOT® disposable x-ray markers for documenting body orientation. They also began to put together short videos where customers share their experiences with the Beekley Skin Marking System for Mammography™ and GuideLines® CT biopsy grid and have even more in the works.
OIS's messaging also shifted to that of empathy and support.
According to Jess "We also realized in this difficult time it is important to show we care and that we are doing the right thing. We initiated a 'Thank You' campaign in which we included a small card and gift in our orders to thank our customers for their continued hard work during the pandemic; letting them know our team was being responsible but still available to support them remotely.
"On social media we shared our appreciation for our customers, healthcare workers, suppliers and delivery companies who worked hard to keep everything moving during lockdown. These small gestures were very well received by our customers. Teamwork, friendliness and approachability are really important to us and this was a great way to share some positivity and stay connected at a time when contact was minimized."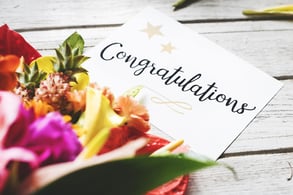 Congratulations to both our award recipients
Despite the challenges to business brought on by the pandemic, Oncology Imaging Systems Ltd and Unger Medizintechnik GmBH & Co met them head on with a lot of hard work and creativity and were still able to grow their businesses. Congratulations to you and your teams on earning the 2020 Global Marketer of the Year Award!

Amy Bosco, M.S.
Director of Global Business Development