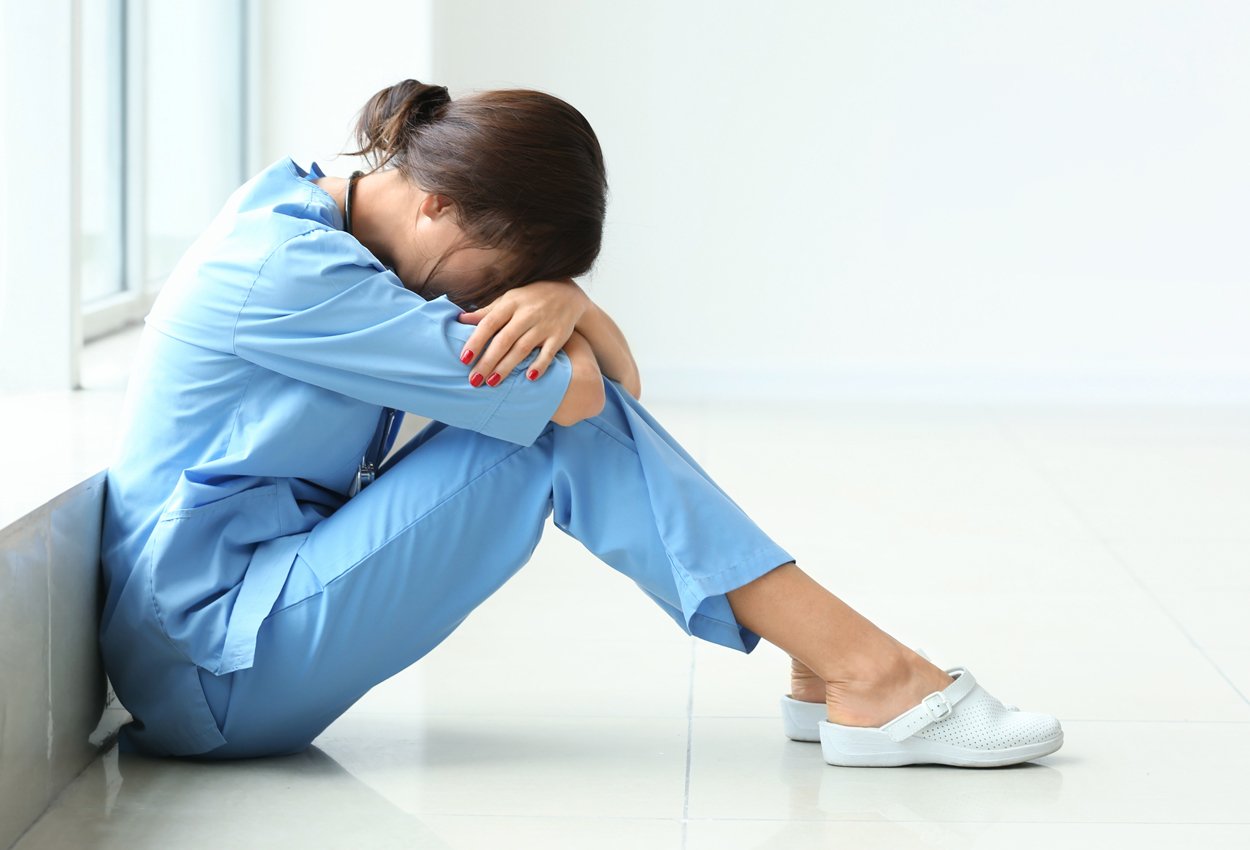 To say that the COVID-19 pandemic has taken an emotional toll on healthcare workers would be an understatement. Especially in a hot zone like New York City, which at the time of this writing, has experienced over 100,000 confirmed cases and over 10,000 deaths from the virus.
Hospitals are overwhelmed with no room to put patients, and shortages of personal protection equipment What there is no shortage of is stress, exhaustion, fear, and anxiety.
Healthcare systems and workers stretched to the max
The VA's Center for PTSD put a special section on their website about managing healthcare worker's stress.
Some of these stressors include:
Physical strain from wearing protective equipment
Physical isolation from family after working hours for fear of bringing infection home
Constant awareness and vigilance regarding infection control procedures
In her article, "I'm an E.R. Doctor in New York. None of Us Will Ever Be the Same," Dr. Helen Ouyang describes the ER as a place she no longer recognizes and the toll it has taken on her and her coworkers:
"Intubated patients, of every age, are on ventilators everywhere. It feels simultaneously electrifying and oppressive. But it's also eerily quiet. Family members and friends haven't been allowed into the E.R. for more than a week; most of the patients are too sick to talk; the few without breathing tubes who are able to cough are muffled by their masks. Oxygen hisses in the background.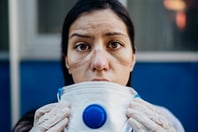 "A couple of hours into my shift, one of the nurses comes to me. She falls apart, tears streaming down her inflamed, marked cheeks. She sobs out words of anger and frustration and sadness. The morning, on top of the last several days, has crushed her. I want to hug her, but I can't."
Dr. Ouyang goes on to add that mental-health professionals worry that healthcare professionals will sustain "moral injury" from having to allocate medical equipment and care."
Helping hospital staff cope a top concern
It should come as no surprise then, that helping staff cope with this unprecedented strain is a top priority for hospital administrators.
Beekley Medical is privileged to be part of how one healthcare system in New York is helping their staff.
This system already had employee Wellness Centers prior to the COVID-19 outbreak intended to help staff maintain mental, physical, and emotional health and well-being. The Wellness Program Coordinator wanted to expand this program beyond the centers and into every affiliate location - a place where staff can take a moment to be alone, to rest and relax, grab a snack, take a nap, or listen to music.
In the wake of the pandemic front-line staff are working endless shifts, and days begin to run into each other. To protect their families, they stay in hotels instead of going home. Physically and emotionally exhausted, they continue to put the needs of others before their own.
Seeing these workers continue to push themselves beyond the point of exhaustion, their faces covered with rashes and indentation marks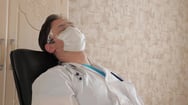 from wearing PPE masks all day – the Wellness Program Coordinator and her team struggled to answer the question, "How else can we help?"
It dawned on her the biggest gift she could give her staff was time - time to take a break, time to reframe and recharge, time to escape from reality for just a bit. Time to feel human again.
Giving her staff some respite and time to themselves to feel human again was what mattered most, and what the program coordinator was hoping to achieve by creating wellness rooms at every site.
This healthcare system had already been purchasing Elequil aromatabs® for patient care. When Elequil was added as an option in the wellness centers, the program coordinator noticed that when staff took advantage of either scent (lavender for calming and relaxation or orange-peppermint to help recharge and energize) the benefits of the clinical aromatherapy didn't end when the staff member left the center as they could wear an aromatab attached to their clothing throughout the remainder of their day.
Budget created specifically for staff use of Elequil
The healthcare system created a separate budget for purchasing Elequil for this program.
Within 5 days, the first orders were produced and delivered to multiple locations within the city and the staff relaxation/recharge rooms were opened.
The response from the staff members has been consistently positive and the rooms are helping.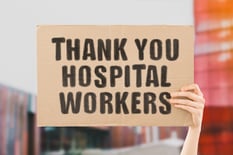 I can't say how many times I think of them during my day and how one phone call, one small product, is helping someone find a little peace during a day that seems to have no end.
In the midst of a pandemic, our healthcare workers venture out, putting themselves in the front lines and risking their own health to help others survive to live another day.
Their resolve is unwavering, strong, and refuses to yield. Therefore, ours must be as well to continue in what we do to help them carry on.

Marybeth Sliter
Senior Account Manager