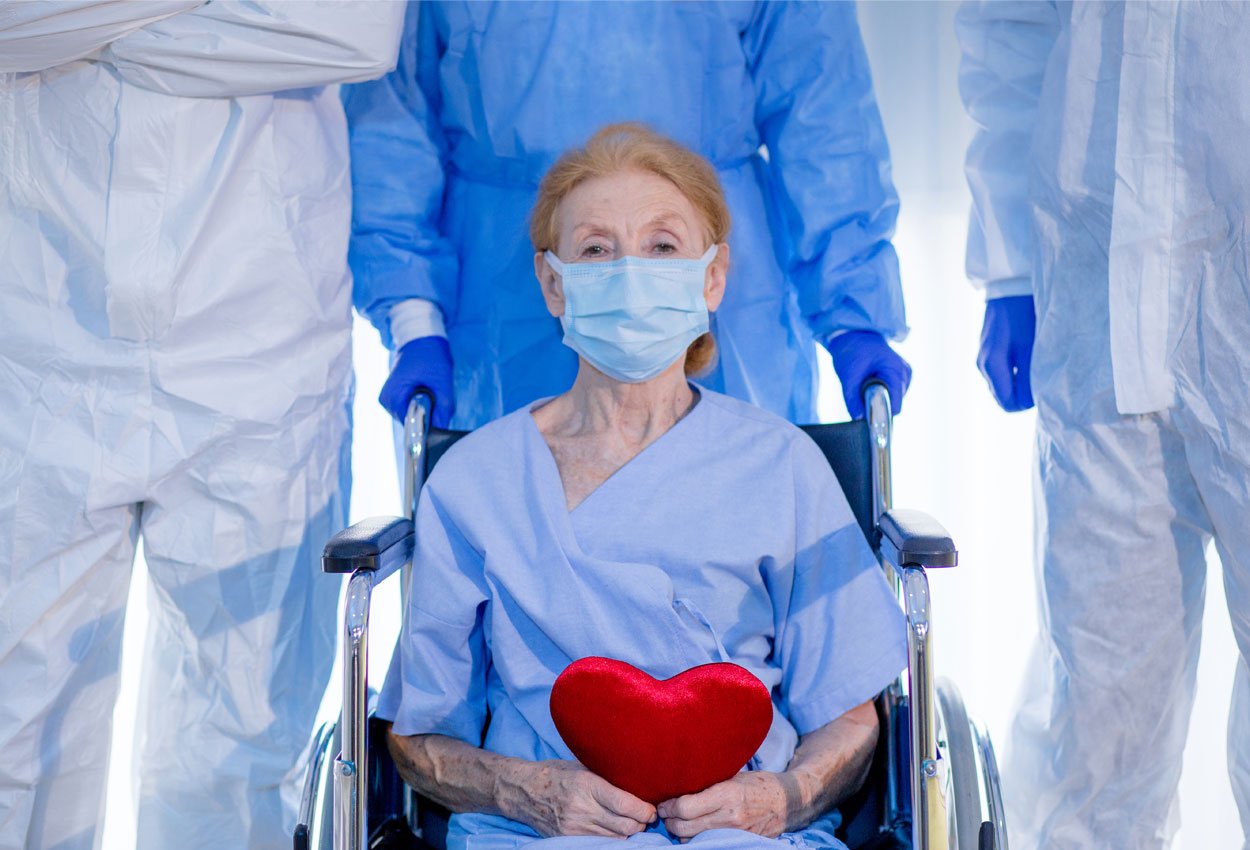 "Everything takes much longer, nothing is simple."
Words from Shalom Klnicki, chairman of the radiation oncology department at Montefiore Medical Center, who spoke in a webinar hosted by the Radiosurgery Society last week.
COVID-19 has forced major policy changes in hospitals and medical centers all over the globe as they race to contain the spread of the virus and protect their most vulnerable patients.
While emergency departments, intensive care units, and CT departments are flooded with activity and constant policy changes, radiation oncology also faces major shifts in their daily activity, treating an already vulnerable immunosuppressed patient population.
In an interview with Leah, a radiation therapist from Rhode Island, we learned what some of the biggest changes are and how oncology centers are managing.
The biggest change occurs before you enter the building
"We must report if we are experiencing any symptoms [related to COVID-19] before entering the building before any shift. I fill out an online survey that determines if we are cleared to work for that day. Then I present the pass to a nurse at the door of the building. Once they approve the pass, we are given a mask to wear for the day.
If a staff member reports new symptoms, we would assess and decide whether or not testing should be done or how to move forward."
Similar measures have been taken at other hospitals. An article on physicsworld.com details how Stanford University Medical Center utilizes an app to screen their staff. Once on campus, PPE plays a critical role in the protection of everyone there.
"We're required to wear a mask on hospital premises at all times. Our protocols of how we PPE for symptomatic/asymptomatic patients has also changed various times over the last six weeks."
Patients go through a similar screening process. "Patients are greeted by nurses at the door and asked a series of questions daily as well as having their temperatures taken before they are allowed down into the department."
"It's definitely a necessary precaution. Although they are doing this for all hospital workers, I especially think it's important for those working in radiation oncology because our patients are already immunosuppressed."
When Symptoms Appear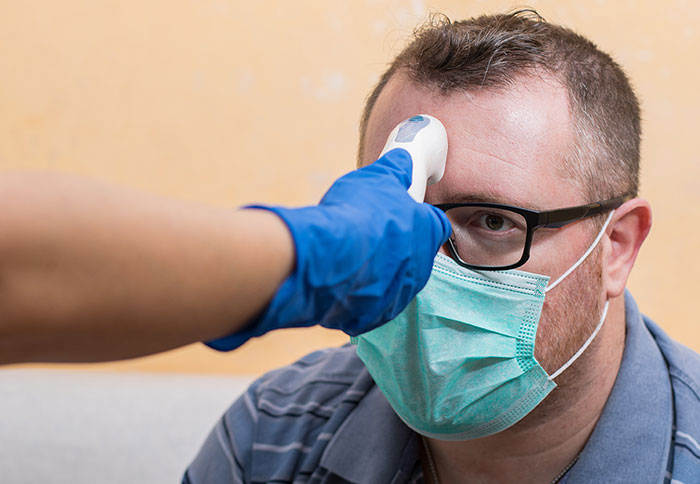 This intense screening to protect patients and healthcare workers has forced some folks (expressing symptoms) to be sent home until test results are received.
"We've had to hold back on a couple patients' treatments due to pending covid tests. We have not been treating if the test results is pending, and even if the test comes back negative we still utilize full PPE if the patient is experiencing respiratory symptoms."
"The results have been coming back faster and faster as the weeks have gone by. It started taking a week at times, but now, depending on the patient's status, it can be back within 24 hours."
"It can be stressful for patients when they're told to wait for their treatment. Of course, we add those treatments on to the end of their schedule."
Patients have been understanding with the knowledge that we are all in an unprecedented crisis. "Patients have been so strong through this entire thing; they are truly worried about our safety. They thank us for continuing to come in and help them through these times in their lives."
Stress: A Side-effect of COVID-19
The persistent policy changes, mindfulness for social distancing, and self-isolation is taking a toll on our healthcare workers and patients. However, Leah remains hopeful in this time of crisis and uses the tools made available to her and her coworkers.
"We have resources available to us through our employer such as mental health group sessions and free apps like Headspace to use. We are also having group meetings everyday to discuss what's new. There is definitely a strong sense of 'we are all in this together.'"

Jonathan McCullough
Product Manager