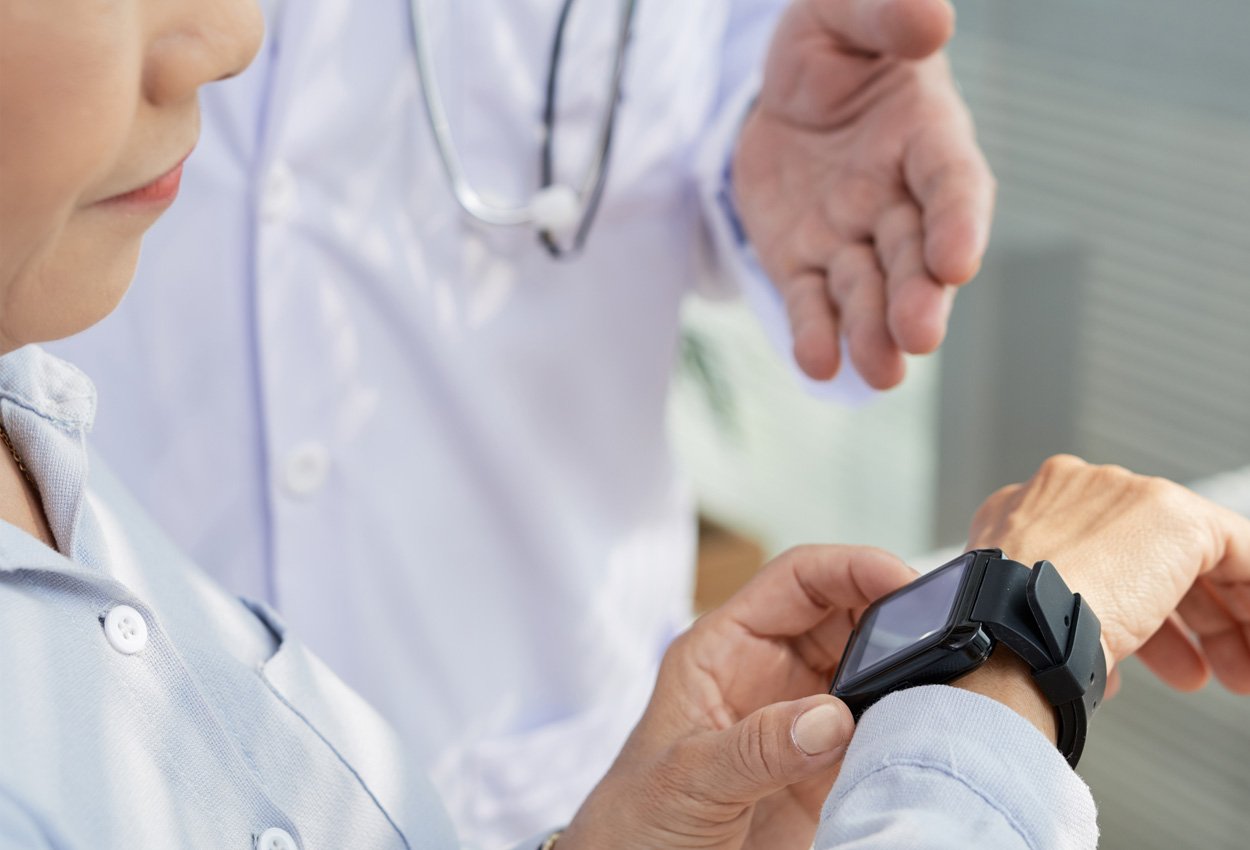 It's fairly common knowledge that being active is good for helping you stay healthy, but now cancer researchers are finding that your activity level during treatment can actually help improve your outcome.
As a result, using a step counter or activity tracker as a component of your treatment plan may not be as far-fetched as it seems.
In fact, in their recent clinical study, "Daily Step Counts: A New Prognostic Factor in Locally Advanced Non-Small Cell Lung Cancer?," researchers at the Albert Einstein College of Medicine and the Montefiore Health System used activity trackers to determine how activity levels prior to, and during treatment affected how well patients undergoing chemotherapy responded to treatment.
The study involved 50 patients with locally advanced, non-small cell lung cancer provided with step counters prior to starting chemotherapy. The participants were then categorized as inactive, moderately active, or highly active based on the number of steps they took each day with an adjustment for age.
Decreased activity leads to poor prognosis; shorter life expectancy
It turns out that activity levels before and during treatment can have a significant impact on how well the patient fares.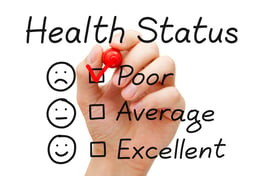 The study found that half of the inactive at intake group had to be hospitalized during treatment, compared to just 9% of the more active groups.
Even more sobering - only 45% of the inactive at baseline group were alive after 18 months post-treatment, compared to 75% of the more active groups.
Nitin Orin, MD, Radiation Oncologist and lead investigator for the study is quoted as saying, "I consider step counts to be a vital sign for cancer treatment.
"If someone's step counts decrease dramatically during treatment - say, from 5,000 to 2,000 steps a day, that change needs to spark some conversations. Having an objective indicator of patients' functional status could be critical in identifying who needs extra care during treatment."
Exercise Oncology - it's actually a thing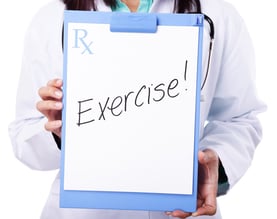 There are studies that indicate that exercise can actually inhibit tumor initiation and progression.
So it's not surprising that exercise oncology is growing as a field and being embraced as a compliment to both medical and radiation oncology in several cancer centers within the U.S.
Cancer is a taxing disease that saps strength and energy, and in many cases, the ensuing treatment exacerbates the problem.
It's understandable that the majority of cancer patients are not physically active.
However, multiple organizations around the world, including the American Cancer Society,the American College of Sports Medicine (ACSM), Exercise and Sports Science Australia, Cancer Care Ontario, and the Clinical Oncology Society of Australia (COSA) recommend treatment providers "prescribe" exercise for cancer patients as it helps improve fatigue, anxiety, depression, physical function, quality of life, and does not exacerbate lymphedema.
In fact, in 2018, the COSA issued formal guidelines recommending exercise as part of treatment for all cancer patients - the first national cancer organization to do so.
Dr. Prue Cormie, then Chair of the COSA Exercise Cancer Guidelines Committee stated in her press release, "If we could turn the benefits of exercise into a pill, it would be demanded by patients, prescribed by every cancer specialist, and subsidized by government. It would be seen as a major breakthrough in cancer treatment."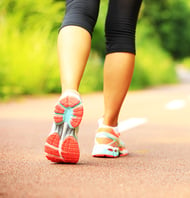 And you don't need to be a triathlete
Of course, there is no magic pill. The good news, however, is that it only takes 21 minutes a day - roughly 2.5 hours/week of moderate physical activity to reap the benefits of exercise from conditioning to emotional well-being.
Sara Mansfield, M.S., a certified cancer exercise trainer at Mayo Clinic Healthy Living Program, advises that starting or maintaining an exercise program empowers people to break out the "passive" patient role.
She recommends that patients consult with their healthcare provider first; and start moving once given the go ahead, working up to 150 minutes/week as they are able.
While the onus of maintaining or increasing activity levels during cancer treatment is ultimately up to the patient, healthcare providers can help by consulting with accredited exercise physiologists and physical therapists to tailor exercise recommendations to the individual's abilities, anticipated disease trajectory, and health status, and then promote those recommendations throughout treatment.
An ounce of prevention...
And although we're focusing on the benefits of exercise to help cancer patients during treatment, Alpa Patel, PhD, Senior Scientific Director of Epidemiology Research at the American Cancer Society, advises that these recommendations for cancer patients are "an important reminder that all adults should strive to be as physically active as their abilities allow for cancer prevention."
So, break out the wearable devices, download the health apps on your phone, and get active. Your quality of life may just depend on it.

Mary Lang
Director of Marketing Communications