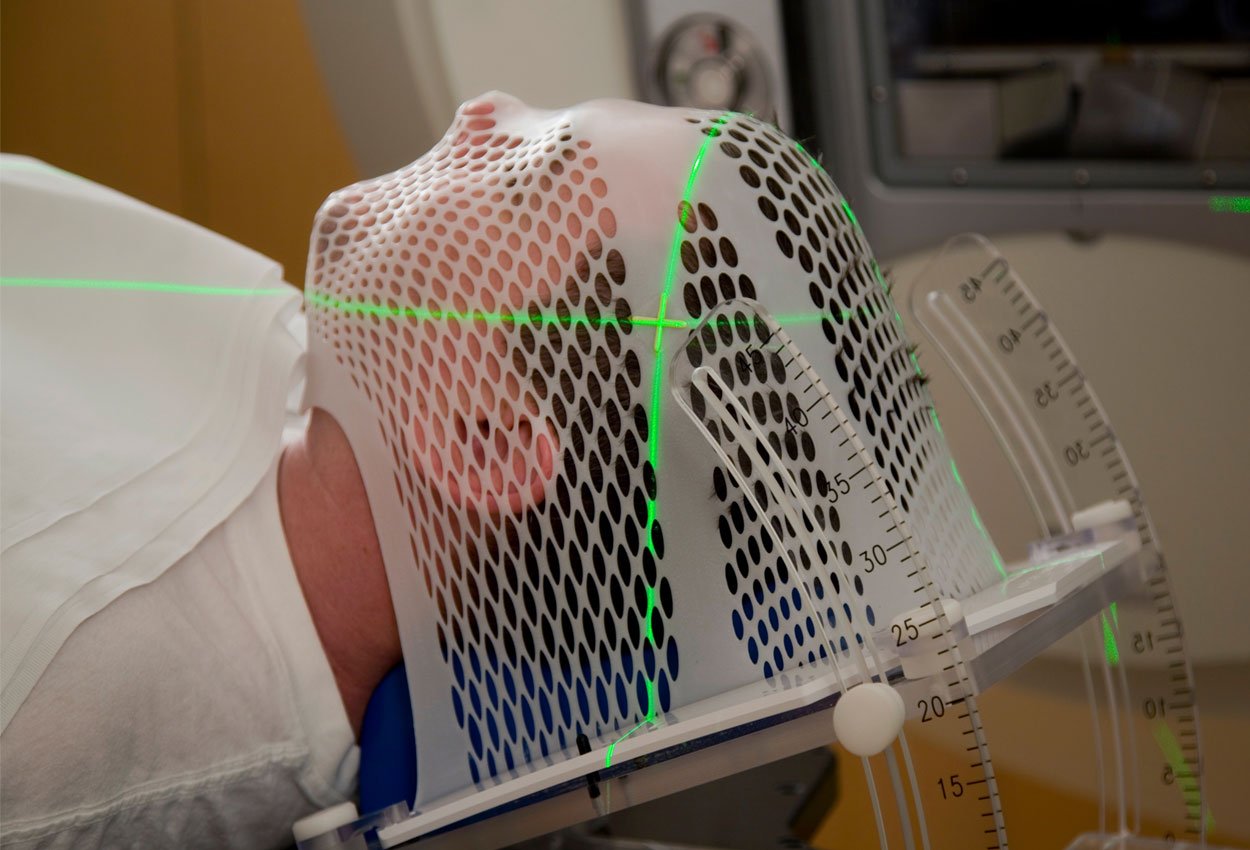 According to the American Society of Clinical Oncology, an estimated 65,410 people (48,000 men and 17,410 women) will develop head and neck cancer (HNC) this year. Many will undergo radiation therapy treatment to fight the disease.
While treatment overall is successful, patients are often exposed to side effects that hinder their everyday lives.
Changes in voice, appetite, and tooth decay are some of the more common side effects. Swelling, skin irritation, and difficulty breathing are also reactions from treatment that can impact wellness.
This can be especially trying for HNC patients who are usually under a thermoplastic mask during treatment. While the thermoplastic mask plays a critical role in immobilization and reproducibility of treatment, it often presses against the irritated skin and in some cases hurts the patient.
Side Effects: A Harsh Truth about Missed Treatments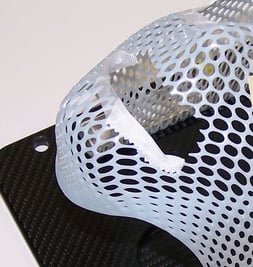 All too often side effects are the reason a patient may miss a treatment. Skin irritation and swelling add to the patient's anxiety and fear and give them an excuse to miss treatment. However, missing one or two appointments is enough to negatively impact chances of cancer recurring.
That's why many cancer centers are looking for ways to increase patient comfort and help alleviate treatment side effects. A less irritated and calm patient is less likely to miss an appointment. This includes cutting areas of the thermoplastic masks to alleviate patient complaints such as claustrophobia, tightness from swelling, and skin sensitivity.
Cut for comfort?
However, a 2018 survey1 of radiation therapists revealed while cutting the mask is rare, 95% of respondents agreed that it can leave rough or sharp edges on the mask. Because of this, most medical professionals cover them with tape to avoid harming the patient.
Respondents explained why using tape to cover the cut edges isn't ideal:
"[it] takes too many layers to provide comfort"
"[The tape] does not conform to the shape of the mask"
"It does not stick very well to the mask" and "often comes off the plastic"
TenderTouch™ - cushioned tape for thermoplastic masks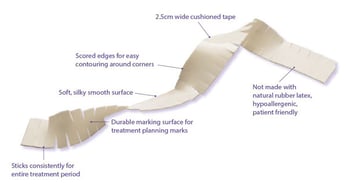 While many therapists recognize that masking or surgical tape is an imperfect remedy for protecting patients against the sharp edges of cut masks, a professional tool designed for patient comfort and durability is available.
TenderTouch is a soft-to-the-touch, scored, cushioned tape that easily molds around those ragged edges to provide comfort to the patient and relieve pressure points. It sticks consistently to the thermoplastic material to provide the patient with optimal comfort throughout treatment.
Samia Azam, Lead Radiation Therapist, Rocky Mountain Cancer Center (Thorton, Colorado) has experienced firsthand the impact a cushioned tape makes for the patient: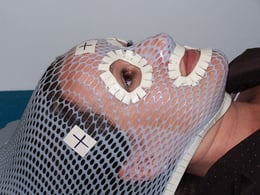 "TenderTouch allows for more comfort against a tight mask," she says. "The cut edges are sometimes sharp. It's especially helpful when there is swelling in the area and the mask presses very tightly against the skin. Patients have the ability to withstand the mask for longer periods of time."
To learn more about TenderTouch cushioned tape for thermoplastic masks, contact your Radiation Oncology Business Development Manager at 1.800.233.5539 or email info@beekley.com.
1 Prestige Lane Market Research, April, 2018

Jonathan McCullough
Product Manager