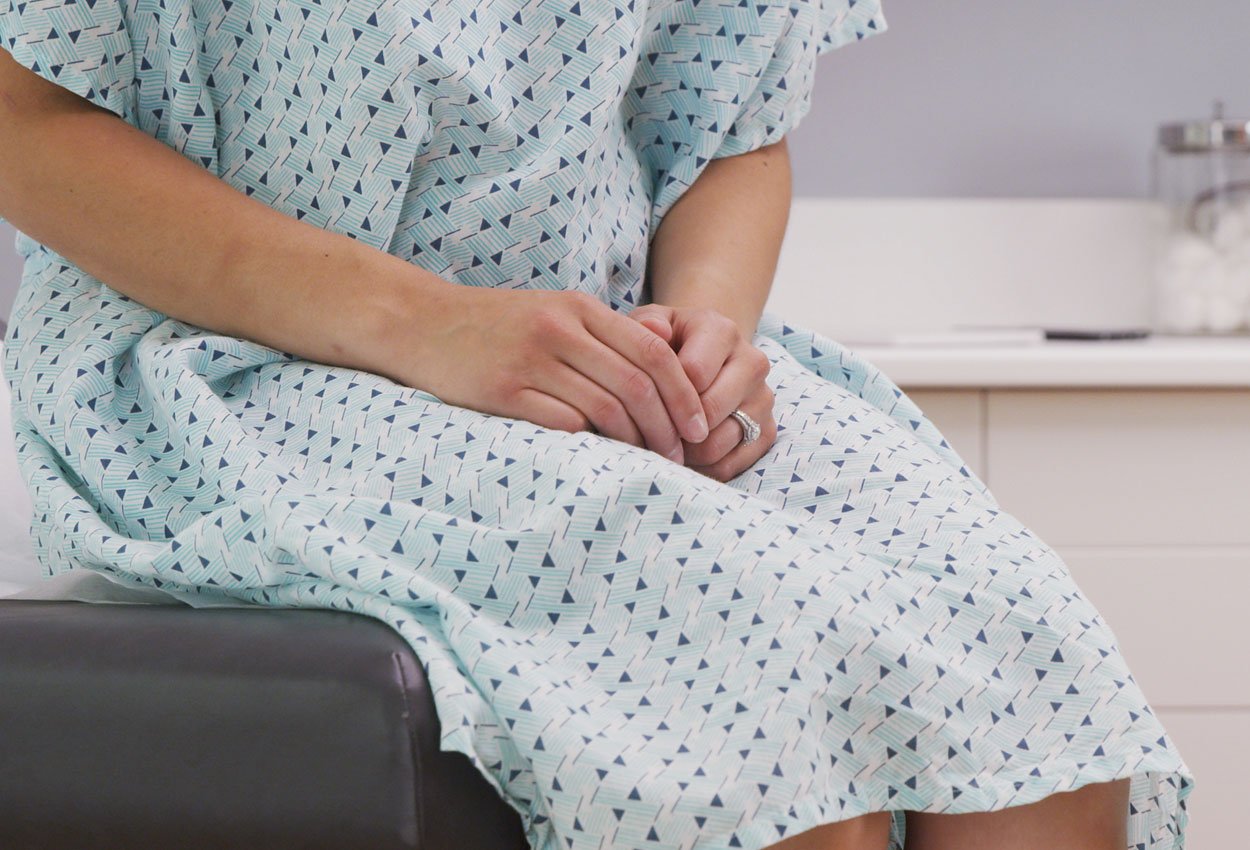 Patients often feel nervous, scared, overwhelmed, or anxious when they have a medical visit or procedure. These feelings can be provoked by a previous traumatic experience, fear of the unknown, being in an unfamiliar environment, scared of the outcome, and/or distress from pain.
Patients share feelings about recent medical procedures
In a recent white paper, Elequil Aromatabs® Alleviates Negative Emotions and Improves Patient Experience: How Aromatherapy Can Increase Patient Volumes and Boost Satisfaction Scores, 275 patients surveyed shared their feelings about their medical procedure and if they were offered aromatherapy, how it helped to impact their experience.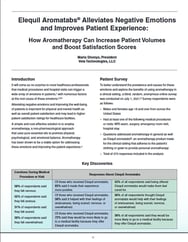 These anonymous survey respondents had a least one of these medical procedures or visits: MRI exam, surgery, emergency room visit, and/or hospital stay.
59% of respondents said they felt nervous
55% of respondents said they felt anxious
31% of respondents said they felt scared
28% of respondents said they felt overwhelmed
Many of the respondents expressed feeling anxious due to fear of what test results would show, ability to pay, loudness or closed on feeling of the procedure, perceived indifference/uncaring by medical staff, and lack of communication about the procedure from medical staff.
The Difference Clinical Aromatherapy Can Make on Patient Perception of Care
For those respondents that were offered Elequil aromatabs:
83% said that it made their experience more positive
59% said it helped with their feelings of anxiousness, being scared, nervous, or overwhelmed
72% said they would be more likely to go to a medical facility because they offer Elequil aromatabs®

Here is a sampling of what these patients shared about how Elequil aromatabs® have helped them get through their medical journey:
"I woke up post-surgery and right away noticed the aroma of lavender. It was placed on my shoulder of the hospital gown. I don't usually sleep in hospitals, but I slept great in between checks."
~ Thyroidectomy Patient, Spokane, WA
"My doctor ordered an MRI to check out some severe chronic head and neck pain I've been experiencing for over 2 months which has really degraded my quality of life. I'm extremely claustrophobic on top of my generalized anxiety and panic disorders, so I asked to get an open MRI but the doctor insisted it needed to be in a classic closed machine. I knew Xanax® by itself wouldn't be enough to help me get through the dark, cramped, loud, and lengthy MRI process. In searching online for other techniques and solutions, I came across Elequil aromatabs and placed an order. And I'm happy to say the lavender Elequil aromatabs gave me that much needed extra boost to help me push through the closed MRI!"
~ Taylor, Pennsylvania
"I am a patient at Fairview Ridges Hospital. I was feeling queasy and unsteady in bed. My nurse suggested the Orange-Peppermint aromatab. I was surprised that the hospital supplied essential oils. She brought it and attached it to the bed rail. Within 10 minutes I started to feel better. I have used the Lavender-Sandalwood every night at bedtime and the orange in the afternoon each of the five days I've been here. I believe they have contributed to my healing."
~ Bob, Burnsville, MN
"The Elequil aromatabs are a life saver. I was trampled 5 years ago at a sporting event and have been unable to complete an MRI ever since due to my anxiousness and fear of tight spaces. I was sitting in the room waiting, losing my mind because I forgot my Valium. The tech gave me an aromatab and it made a world of difference and I was finally able to complete my first MRI in 5 years."
~ Kisha, Greenbelt, MD
"I recently completed over two hours of MRI / MRA testing. The technologist attached a Lavender-Sandalwood Elequil aromatab to my gown as he prepared the MRI equipment. During the testing I noticed a subtle scent that helped me relax but I didn't know where it was coming from. The technician later explained that he used an Elequil aromatab. I'm amazed such a small thing can make such a significant difference to promote relaxation – but it worked beautifully. Elequil aromatabs promote relaxation and in turn reduce anxiety and pain."
~ Marie, TX
"I have been using Elequil aromatabs to help with anxiousness. In May, my Neurologist told me to come off of a drug that I've been taking for over 30 years, called Klonopin®. With the help of Elequil, at night I have been able to come off of Klonopin® three months ahead of schedule. I do not believe this would've been possible were it not for Elequil. I use the pure lavender version of it at night, I stick it on my pillow and enjoy the smell of lavender as I fall to sleep. This has been a godsend for me. I'm glad that you're making this product."
~ Leah, California
A proven effective and easy to decrease anxiousness and increase patient satisfaction
Elequil aromatabs® have a unique delivery system offering hands-free aromatherapy that adheres to the patient's gown or clothing. Created to promote relaxation during pain, help comfort and calm anxiousness, and/or soothe queasiness; Elequil aromatabs® were used in the following clinical studies showing a statistical significance reduction in anxiousness and queasiness:
A Randomized Controlled Trial Provides Evidence to Support Aromatherapy to Minimize Anxiety in Women Undergoing Breast Biopsy
The Efficacy of Lavender Aromatherapy in Reducing Preoperative Anxiety in Ambulatory Surgery Patients Undergoing Procedures in General Otolaryngology
Aromatherapy for Procedural Anxiety in Pain Management and Interventional Spine Procedures: A Randomized Trial
A Quality Improvement Project to Determine the Effect of Aromatherapy on Postoperative Nausea and Vomiting in a Short-Stay Surgical Population
Experience the Elequil Difference Yourself
To learn more about Elequil aromatabs® and the use of aromatherapy in the clinical setting, or to request materials for a trial evaluation at your facility, contact your Elequil Account Manager at 1.800.233.5539 or info@beekley.com.
To purchase Elequil aromatabs® for personal use, visit the consumer shop on elequil.com.
Elequil aromatabs® is a registered trademark of Beekley Corporation. All other trademarks are the property of their respective owners.

Melissa Vibberts
Director of Brand Management