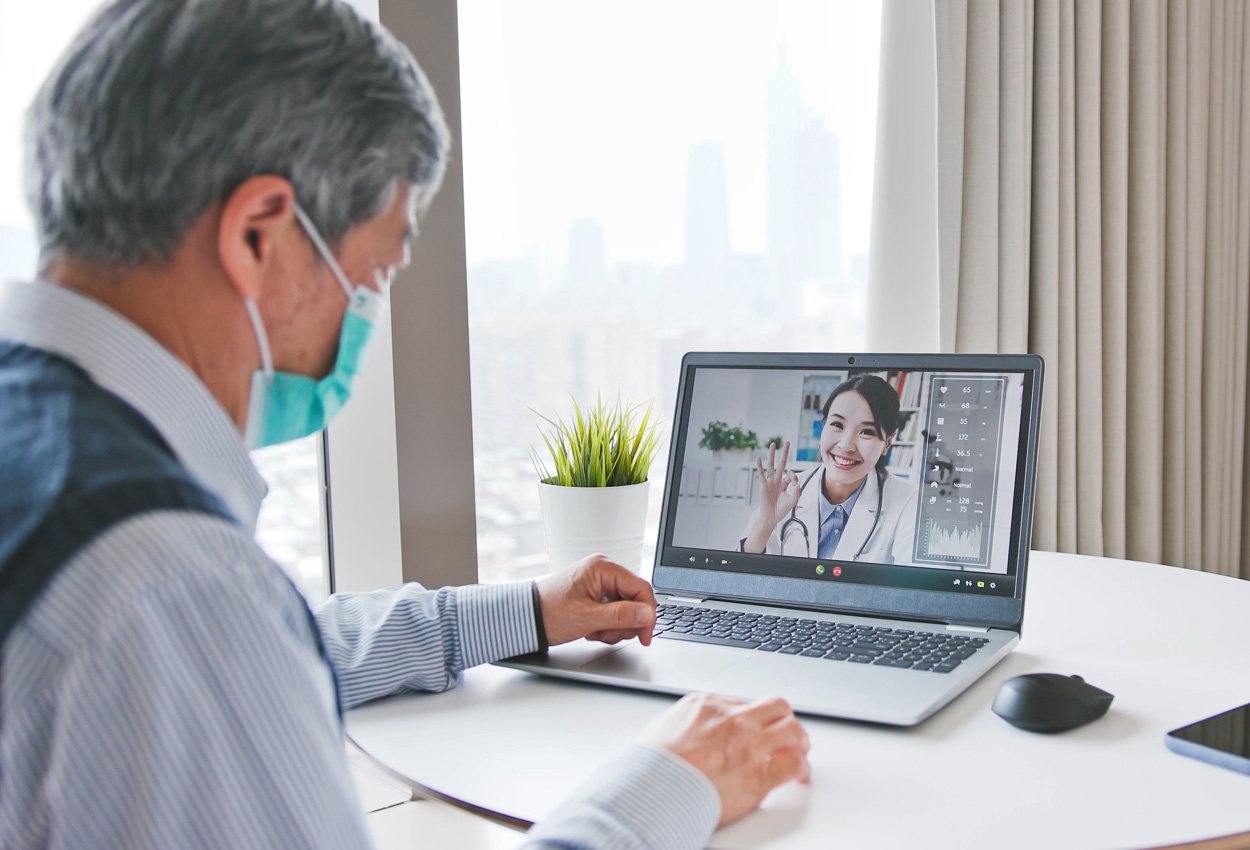 The Covid-19 pandemic turned the world upside down in 2020. Arguably, the medical community was one of the hardest hit populations. Everyone from patients to doctors had their lives affected in some way. Some of these changes are still around years later. Wearing masks to in person appointments, telehealth calls instead of in person appointments, shortages of certain medical equipment or supplies are all still happening.
Changes to clinical trials are no exceptions. Just as the number of non-emergency doctor appointments declined at the height of the pandemic, the amount of new patient accruals for oncology clinical trials and newly activated oncology trials also declined. There was a 46% decrease in new patients and a 24% decrease in new trials between the months of March and May 2020 alone.
Decline attributed to strain on healthcare system during the pandemic
Dr. Chris Labaki, a postdoctoral research fellow at Dana-Farber attributes this decline to the strain imposed on the healthcare system during the pandemic as resources were diverted towards immediate hospital and patient needs.
The rapidity in which these changes occurred gave very little time for institutions to adapt to structural changes and the impact on research protocols in ongoing clinical trials. According to one article, this led to a lack of on-site research coordinator support, resulting in a decrease in clinical trial enrollment across the nation. Even during the COVID-19 recovery process, many facilities continued to limit on-site research staff and restrict the use of clinical staff for research due to social distancing requirements.
On top of the staff needed to run these trials, patients and caregivers enrolled in trials had to consider the risk of exposure at the medical facility. Not only that, due to some state mandates, participants would have to self-quarantine beforehand if they were crossing state lines to receive their treatment.
Due to this, clinical trialists were encouraged to consider and document dose delays or omissions, postpone or cancel research biopsies, and utilize local laboratory testing for within-cycle monitoring.
Rise of telehealth and other modifications shaped by the pandemic
Another way that the Covid-19 pandemic impacted cancer clinical trials is how they were performed once trials did start back up again.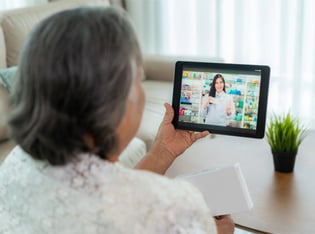 One big change was the implementation of telehealth calls that allowed patient to participate in trials remotely. Digital platforms were used to educate patients, communicate the risks of investigational products, and allow for electronic informed consent processes. Along with this, in person visits were changed to phone calls or video conferencing between the patient, doctors, and research staff.
Medication sent to patients instead of them traveling to the facility to retrieve them
Treatment regimens were modified to permit less frequent dosing when appropriate
Digital health technology was used to collect health status measurements and reporting of symptoms
Outside laboratories and imaging facilities were able to submit reports and/or digital images to enable safety and efficacy assessments
There are many examples of how these changes have had a positive impact on clinical trials and why some of these changes are still in use.
Influence on care decisions
Dr. Eric J. Small studies and treats patients with prostate cancer at the University of California, San Francisco dramatically changed their approach to clinical trials during the height of the pandemic. Care decisions were driven by whether a health care professional deemed a patient's treatment essential. Those patients continued to come into the hospital and enroll in the trials.
"We learned that we could do a lot more remotely than we might had thought. Having the flexibility of being able to use telemedicine is important." He is optimistic that the lessons learned during the pandemic will lead to positive changes throughout the clinical trial community.
These changes may have already started to appear according to some other researchers. It is known that both rural and minority populations have been underrepresented in clinical trials. The use of telehealth, the sending of medication, and modified treatment regimens could lead to an uptick in the participation from these two populations.
Family members living apart from cancer patients have also been able to attend telehealth calls with their loved ones and get a hands-on approach of the trial. Dr. William Dahut, scientific director for clinical research at The National Cancer Institute's Center for Cancer Research noted that "Through telehealth technologies, a physician could invite a son or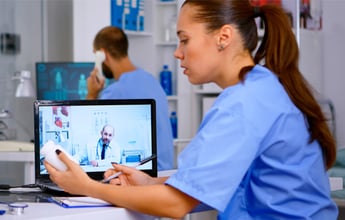 daughter immediately into the conversation, allowing the child to hear firsthand the discussion."
Remote auditing via EMR
Another positive change has been with the monitoring of clinical trials. Pre-pandemic, monitors would travel to trial locations and use on-site computer to review data from the study to assure the quality of the information being collected and compliance with regulations.
Now the NCI's (National Cancer Institute) evaluation program has adapted to a remote approach. NCI sponsored trial have allowed auditors to access electronic medical records remotely. Although not every audit is done remotely more and more are, decreasing everyone's exposure.
Looking at how the changes from an all-around negative experience has caused positive changes for something as important as clinical trials might be a silver lining from a global pandemic. Clinical trial numbers seem to be back to pre-pandemic levels in most cases, which is good for the entire medical community.

Megan Sargalski
Marketing Communications Specialist