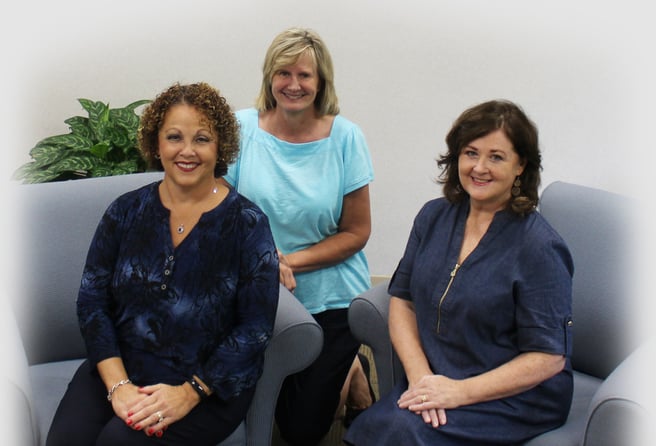 Each year at the beginning of October, Customer Service week is celebrated internationally to showcase the importance of customer service and the people who serve and support customers on a daily basis.
The Customer Care Team at Beekley Corporation goes above and beyond to help our internal and external customers every day. Led by Vice President of Finance and Technology, Olga Glynos, this group of Associates are the heart of our company.
Over 60 years of customer care experience combined
Combined, Maura Turner (Senior Customer Care Manager), Erica L., Dawn Beaudry, Melissa Andrews (all Senior Level Customer Care Reps), Mary Dowling-Coco (Mid-level Customer Care Rep), and Maryann Meccarillo (Mid-level Corporate Administrative Assistant) have over sixty years' experience working at Beekley.
If that wasn't impressive enough, when talking to them they each mentioned how much they care for each other and their team. Erica, summed it up perfectly, "We all care deeply about each other's well-being, the Beekley mission, and our customers satisfaction." Melissa also remarked that working with this group is the best part of her job.
Doing what you love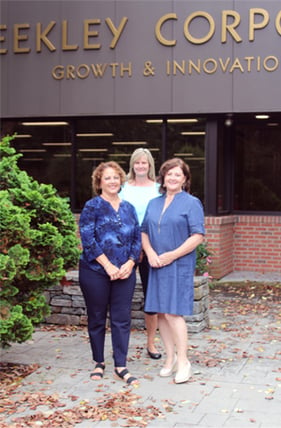 Their dedication to our external customers is astounding. They truly try to make each interaction with them as positive as they can. Walking by their desks, you can hear the smile on their faces during their phone calls. And that is because they all enjoy their role.
"I have an opportunity to share, assist, and resolve matters that arise. I like being able to serve our customers every day by being the first point of contact. I thoroughly enjoy these interactions knowing it makes a difference." Mary said about some of the things she enjoys about her position.
Dawn also commented on how one of her favorite things about being a part of the Customer Care team is helping her internal and external clients every day.
Maryann's role varies slightly from the rest of the team, since she also assists Beekley's CEO Ayn LaPlant in addition to order entry, credits/returns, and answering phone calls like the rest of the team. She enjoys the diversity that her title gives her as well as being able to interact with different departments across Beekley.
Open communication and respect equals a strong team
"Managing a motivated and cohesive team that offers World Class Customer Care and being part of a truly great small company" are a few things that Maura looks forward to each day. Her admiration for her team is clear; when she was asked why she thinks her team works so well together. "We have open communication and respect for one another. Our strong work ethic and close relationship is how our team works well together."
Each of these six women bring something special to the Beekley Medical table and together they form a customer care team that is worthy to celebrate not just during Customer Care Week but every week. Thank you ladies for your hard work and dedication!

Megan Sargalski
Marketing Communications Specialist