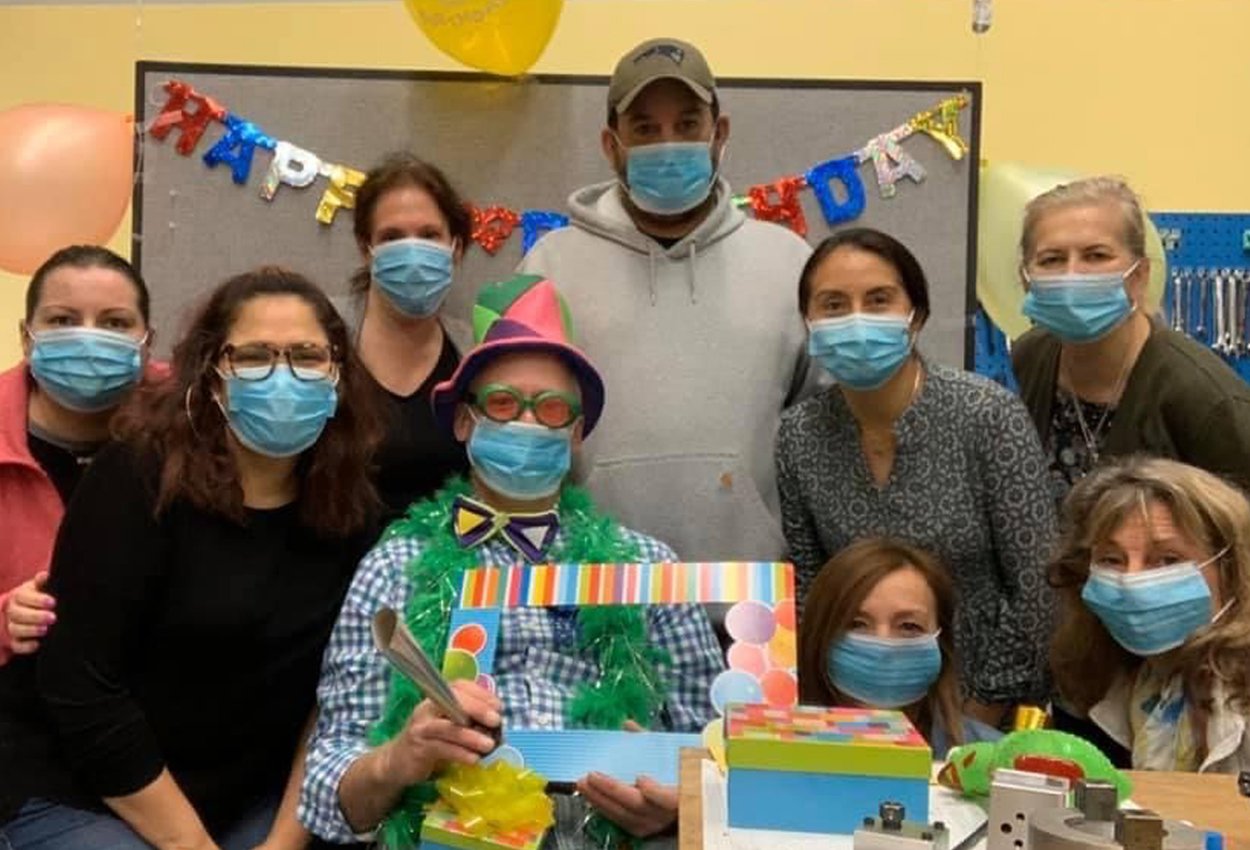 Doing whatever it takes is an inherent part of the culture here at Beekley. And though exceptional behavior is the expected norm – every once in while an individual or a group sets a new standard of what it means to go above and beyond.
The "Whatever It Takes Award" is a recognition award that is only given out if senior leadership deems it has been merited, which makes the honor of receiving this award that much more prestigious.
While we had a number of associates throughout many departments who raised the bar in their performance throughout 2020, we have one group of workers who really shone as superstars.
A year anything but typical
2020 started out like any typical year. There was news of a concerning new virus overseas, but it seemed remote and everyone was just focused on the job at hand. There was little concern about it hitting our little corner of the world.
It was business as usual, until all of a sudden it wasn't. We started hearing from our customers in Seattle, and then New York City about the devastating impact of COVID-19 on their patients, staff, and neighborhoods. We heard stories of hospitals filling up with patients who couldn't breathe and dying within days of being admitted.
We heard the fear in our customers' voices as they related these stories and shared concern for their own health and well-being amid a shortage of PPE and lack of guidance on how to treat this disease effectively.
Panic was creeping in and so was COVID-19. Supermarket shelves were empty of essentials like cleaning products and toilet paper. By the end of February, infection rates were rising in our state and then began the quarantine and shutdowns.
Learning who our essential workers really are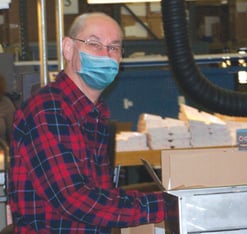 Because we are a medical device company, Beekley Corporation was exempt from the mandatory closure of our business under Governor Lamont's executive orders. However, although most of our staff could work remotely, we still needed personnel to manufacture, ship, and handle essential business operations to keep the company running and continue to serve our customers.
While the world was celebrating (and rightly so) healthcare workers for their bravery and sacrifice in the face of the unknown, I think we all also gained a lot more appreciation for the unsung heroes that keep the world running – grocery workers, truck drivers, and the like.
In our case – it was 17 brave souls who came into the building every day, despite their own fears and concerns, to ensure our promise to our customers remained unbroken.
Imagine being 1 of just 17 people being told your physical presence was needed during the height of a pandemic. I asked this group how they felt about coming in to work in those early days and what kept them going with many echoing these same sentiments:
"At first, I felt scared and worried about how we were going to handle this pandemic, I knew that I had to be present because my job requires it."
"Initially, I was a bit concerned to continue working, but very thankful to be working at a company that supported their staff in every way."
Adapting to the new normal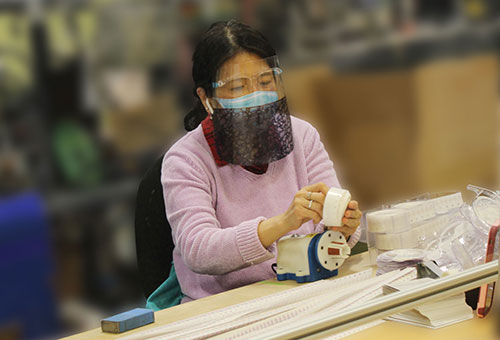 But as the days went by, our essential personnel become more comfortable with the new normal and the support being offered by Beekley leadership. They told me that a set mind and positivity helped them face each day.
"We all took care of each other, cleaning everything we touched, keeping our distance and wearing the mask all the time. I have to say that the leaders of Beekley played a very important role, they made us feel safe from day one, creating confidence that everything was going to be fine."
"My expectations when the pandemic hit, were that Beekley would be cognizant of our safety first - following CDC rules and such. I did not expect to be fed lunch in those first 2 to 3 months - especially as revenues were drastically down. It certainly made us feel we were important in the workings of the business."
Beyond adapting to the new normal, the pandemic offered many of these Associates new opportunities for growth as they learned new tasks and processes and assumed new responsibilities in order to further support their teammates both at home and in the building.
Whatever it Takes!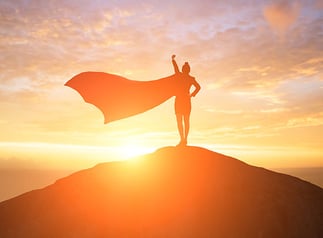 So, it is with great gratitude that Beekley presented the Whatever It Takes Award to the following Associates for their incredible commitment and dedication to keeping Beekley Corporation up and running, serving our customers, and positively impacting the lives of patients:
Lena Molina – Senior Sales and Marketing Support Specialist
Cynthia Donovan – Sales and Marketing Support Specialist
Amy Goulet – Corporate Wellness & Event Coordinator
John Bornhorst – Medical Manufacturing Manager
Michelle Furrow – Senior Accounting Manager
William Dwyer – Senior Manufacturing Engineer
Ewelina Milczarek – Medical Products Inspector
Sarah Dowie – Medical Products Inspector
Rosa Avila – Medical Products Inspector
Helene Sao – Medical Products Inspector
Agnieszka Humienny – Medical Products Inspector
Maria Tluczek – Medical Products Inspector
Doug Morey – Medical Shipping and Inspection
Anthony Main – Traffic Manager
Lawrence Van – Medical Products Inspector
Rey Martinez – Medical Products Inspector
Roma Witkowski – Machine Manager
Paola Rhenals-Ricardo – Machine Operator

While the remainder of the company was able to stay home and stay safe, their bravery and perseverance assured that the business could remain open and be able to provide essential goods and world class customer care. We are incredibly appreciative of your sacrifice.
We couldn't have done it without you!

Mary Lang
Director of Marketing Communications