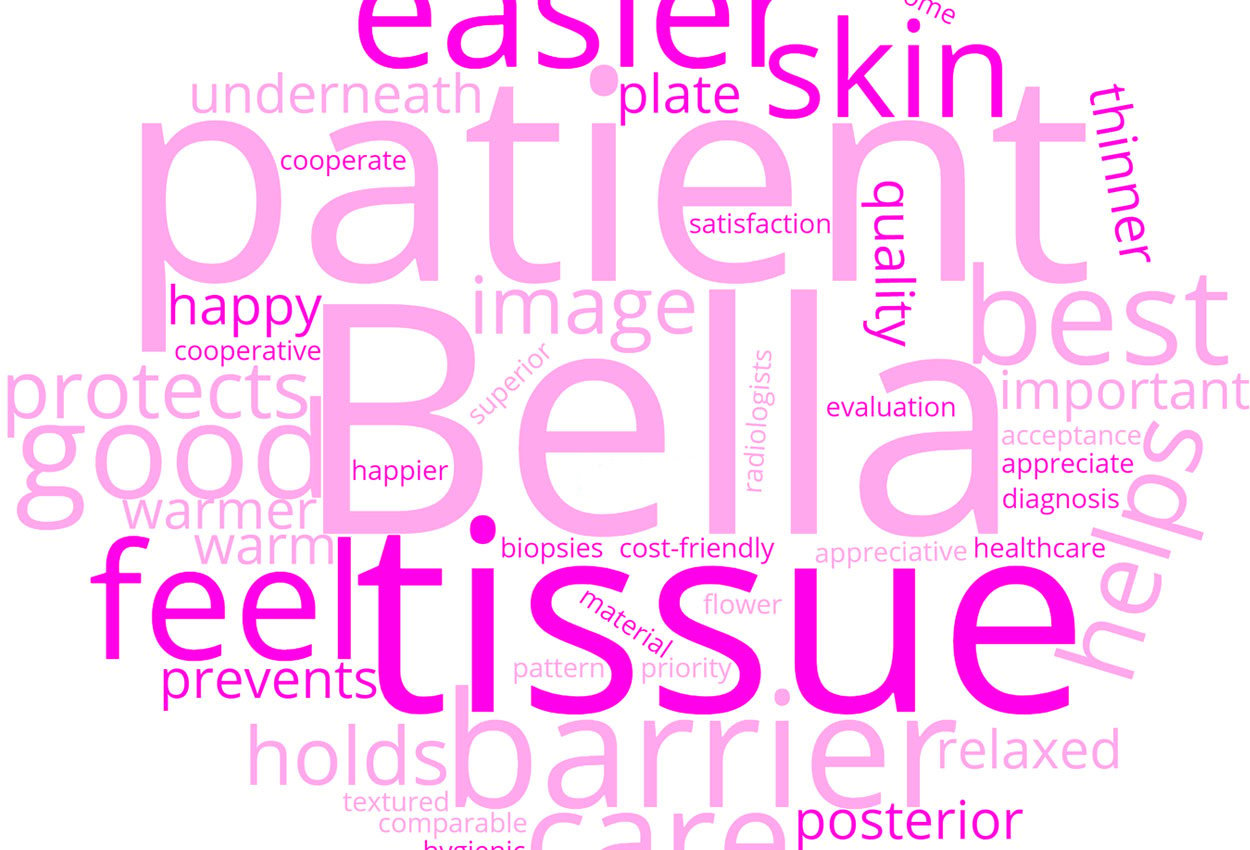 Change can be hard on us as human beings. Whether it is change in our personal life or at our place of work, it's often a stretch outside our comfort zone.
Change can be especially hard in mammography when you are considering a switch in products that directly impacts the patient and her perception of care.
Change in the familiar can lead to questions from internal staff too; will it change outcomes, workflow, and patient satisfaction – especially if it appears that the patients like what we are currently doing and using?
But what if that change meant losing something good to gain something great?
Many Beekley Medical customers experienced changing from something good to something great when they switched from their previous receptor plate cover to Bella Blankets® protective coverlets for mammography.
These customers were interviewed by a medical device market research company and shared their insights about their experience with changing products, the benefits to their staff and patients, and how their patients readily accepted the change.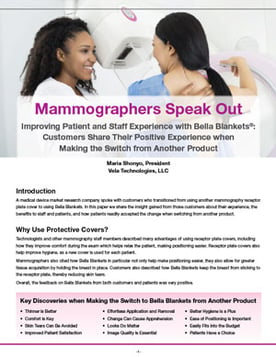 Key discoveries from mammography centers making the switch:
Thinner is Better
Comfort is Key
Skin Tears Can Be Avoided
Improved Patient Satisfaction
Effortless Application and Removal
Looks Do Matter
Image Quality is Essential
Better Hygiene is a Plus
Ease of Positioning is Important
Easily Fits into Budget
Mammographer comments:
"With Bella Blankets, one of the best points is how close we can get to the receptor and not lose tissue"
"I think what surprised me was that the patient response was better than I thought it was going to be. The patients didn't really notice a difference in the thickness"
"We could tell that we were getting a better exam and still providing a comfortable exam at the same time"
"Bella Blankets help the breast from sticking. It prevents skin tears and creates a barrier for the patient"
"If anybody has any sort of infection, Bella Blankets adds an extra level of protection"
"We like that Bella Blankets hold the breast on the detector and it's easier to position compared to the other product"
"From a business perspective, I was looking for opportunities for cost reduction while not compromising patient comfort and satisfaction. Bella Blankets was able to provide both."
If you're curious to learn how Bella Blankets® protective coverlets can help you move from good to great, contact your Beekley Medical Account Manager at 1-800-233-5539 or info@beekley.com and ask about a trial evaluation at your facility to experience the difference for yourself.

Melissa Vibberts
Director of Brand Management