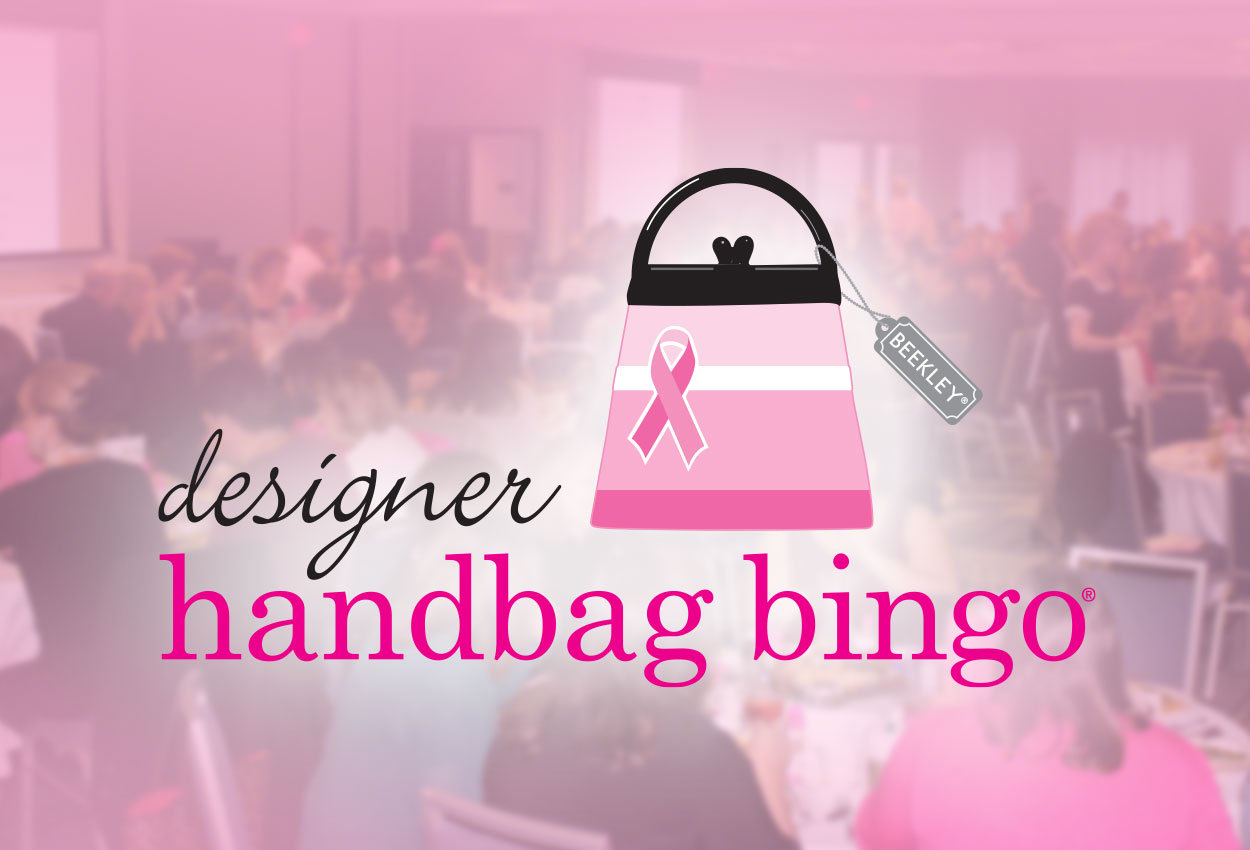 Beekley's ARC Angel™ Designer Handbag Bingo® is back after a 2 year hiatus due to the COVID-19 Pandemic, and dare we say, better then ever? 2022 marks the eighth year for this fun and fabulous fundraising event, with all proceeds going to the Beekley Center for Breast Health & Wellness at Bristol Hospital to help purchase innovative technology for better detection of breast cancer.
A wildly popular event
Before the shutdown, this event has been a major success. Hundreds of women (and even a few men) attend for a night of dinner and 15 rounds of Bingo, all in hopes of claiming a designer handbag, or other great prizes, all in the spirit of helping to improve the breast health of women in our community.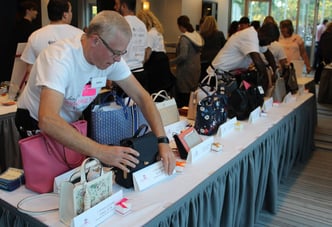 The handbags are generously donated by event sponsors. Along with the main event, there are multiple raffles that attendees can test their luck with, including a 50/50 raffle.
The 2022 Designer Handbag Bingo will have some new and exciting changes, along with a new Chairperson - Michelle Furrow.
Michelle is Beekley Corporation's Senior Accounting Manager and has been with Beekley for eight years. No stranger to organizing events, Michelle has been the Co-Chair of ARC Angel's Golf Tournament for several years, and is herself a breast cancer survivor.
Personal breast cancer journey shapes vision for new event chairperson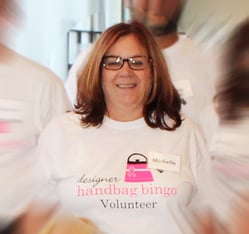 Because of her personal experience with breast cancer, Michelle's main goal for this fundraiser is to "celebrate those who have kicked cancer's butt, while honoring the lives of those who lost their battle with cancer all while raising money for the breast center."
To that end, this year's event will have one special reserved table for breast cancer survivors and another for those unsung heroes in the field who have helped them along the way. These tables were inspired by Michelle's own experience during her battle with breast cancer.
Toni, Michelle's radiologist, was with her every step of her cancer journey, including being there holding Michelle's hand when she went through her lumpectomy surgery. "She is the inspiration behind the unsung hero table, she is my angel."
Michelle's passion for the Designer Handbag Bingo is evident. Being a patient of the Beekley Center for Breast Health & Wellness made her realize how important the fundraising from this event is.
Become an ARC Angel in the fight against breast cancer
If you would like to learn more about this event, make a donation, or become an event sponsor, email arcangel.bingo@beekley.com.

Megan Sargalski
Marketing Communications Specialist