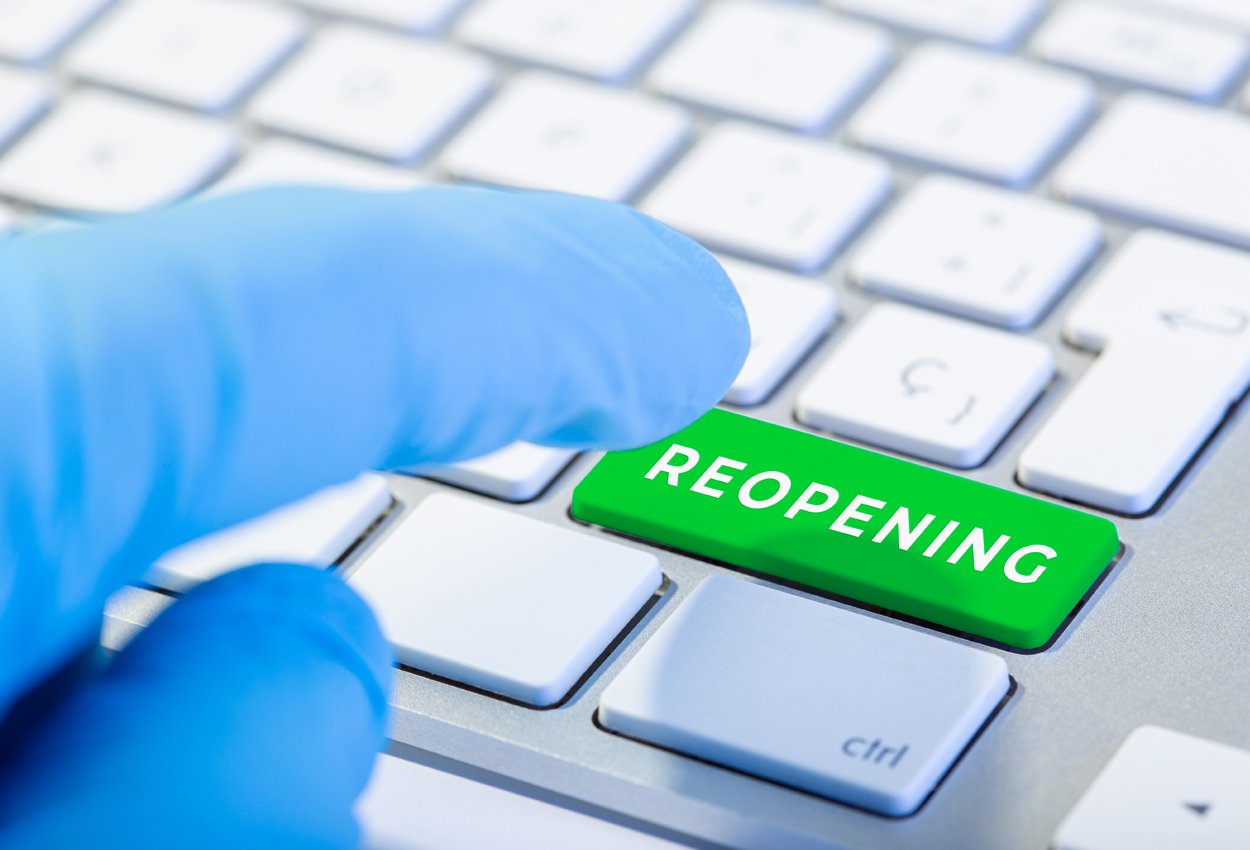 As states begin to open back up and restrictions on "non-essential" medical procedures ease up, many imaging departments are pondering how best to adapt to the new normal in terms of staff scheduling, waiting rooms, patient handling, imaging volume, and sanitation measures.
Both the RSNA, and ACR published their guidelines for radiology departments phasing back in outpatient imaging.
As you would expect, both organizations stress performing a risk/benefit analysis prior to reopening in order to ensure the safety of both staff and patients.
RSNA and ACR Task Force Recommendations
This includes assessing where your community is on the curve of hospitalizations for COVID-19 cases and of course, government mandates; the availability of staff; supply of personal protective equipment for staff and patients; capability to screen all entering the facility for COVID-19 symptoms; and ability to enable social distancing in common areas such as waiting rooms and hallways.
In addition, both organizations recommend planning to reopen in phases, beginning with urgent/emergent care, followed by non-urgent, but time-sensitive care, then elective care and routine screening.
To address backlog and maintain distancing and infection control standards between exams, suggestions include:
considering extending hours
reassessing if previously ordered studies are still needed
modifying scheduling so that there is no overlap of patients
implementing strategies to shorten imaging exams and procedures.
Managing Fear and Concern in Both Patients and Staff
Another recommended consideration is planning how to manage fear and anxiousness in both patients and staff. To help manage fear, the ACR recommends acknowledging that stress and anxiety are normal during a pandemic event and providing frequent, calm, fact-based information to patients and staff to alleviate concerns.
They point out that for most radiology care, COVID-19 risk is low with the appropriate safeguards in place. To put patient minds at ease, they suggest facilities advertise institutional infection control processes.
Strategies for Cross-Modality Imaging
For modalities, like mammography, which may rely on several different imaging procedures to make an accurate diagnosis, The Society of Breast Imaging recommends that facilities consider implementing streamlined or abbreviated imaging protocols to decrease time and number of visits that patients make to your facility.
Examples include abbreviated MRI protocols, same day screening interpretation, same day biopsy performance, and coordination with clinical services to image patients being seen on site by clinical colleagues.
How Beekley Medical Can Help
Beekley offers a wide variety of solutions that can help imaging centers with their reopening strategies:
Shorten procedure time: Beekley's products such as our Mammography, CT, and MR-SPOT® skin markers, GuideLines® CT biopsy grids, Breeza® flavored beverages, and Bella Blankets® protective coverlets are designed to improve clinical efficacy and efficiency to help avoid unnecessary additional imaging or exams.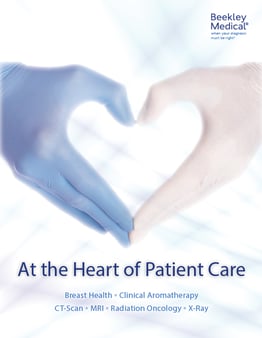 Clear communication: With the potential for more images being read remotely, clear and accurate communication is more essential than ever. Skin markers provide a visual means of communicating directly on the image study to help reduce questions and guesswork regarding the localization of areas of concern or interest.
Augment safety: Beekley specializes in single patient-use disposables. Products such as iFIX patient stabilization system, Bella Blankets® protective coverlets, and R&L SPOT® X-Ray markers help make clean up easier between patients and help with sanitary measures.
Manage fear: Stress and anxiousness are normal during a pandemic. In addition to fear of being exposed to the coronavirus, requiring patients and staff to wear masks can heighten those feelings. Elequil aromatabs® can help with calming and relaxing patients or uplift and energize staff. Bella Blankets customers can take advantage of a complimentary poster that can help allay patient concerns about equipment.
Supply Chain Considerations
Neither association mentioned this, but from the inquiries we are receiving from procurement departments tells us that you may want to add determining how your suppliers may have been impacted by the virus to your check list. Has their manufacturing been slowed or shut down due to the virus? How badly are they impacted by any shutdowns from their own suppliers? Will you be able to get the supplies you need in a timely manner when your patient volume increases?
Beekley Medical has been fully operational without interruption to order processing, shipping, and delivery throughout this pandemic.
Our Commitment to You
We have been practicing workplace separation with only manufacturing, shipping, and other key operations personnel on site since March 16, 2020. We have experienced no incidents that have impacted our ability to process orders same or next day, and we have continued to ship daily with delivery within 5 business days when using our preferred shippers.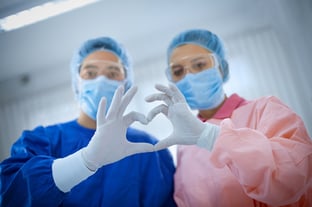 As the curve continues to flatten and states begin relaxing quarantine restrictions, we are committed to following these safety practices in order to ensure continuity of service to our customers as they return to work.
The New Normal for the Foreseeable Future
With so many great unknowns about this virus, returning to what was normal looks unlikely for the foreseeable future.
Experts predict we could be dealing with COVID-19 well into 2021, possibly even 2022.
As such, facial masks, entry screening, 6 feet of separation, and parking lots as waiting rooms may be the new face of healthcare for a while as we wait for a vaccine or herd immunity.
The practices recommended by the RSNA, ACR, and SBI can help mitigate the spread of future outbreaks as important screening and diagnostic imaging services resume.

Mary Lang
Director of Marketing Communications