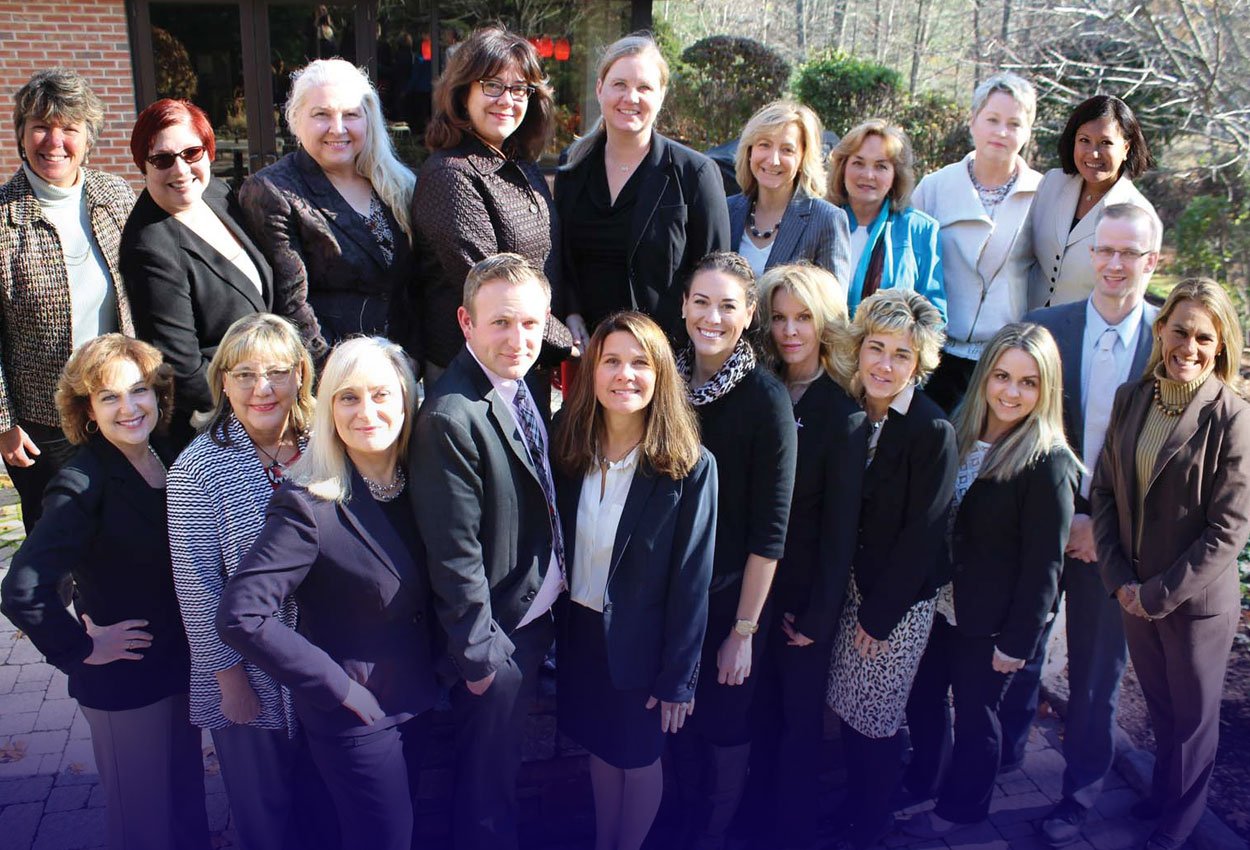 "Were you once a tech?"
No greater compliment can be bestowed upon a member of our sales and marketing teams than this frequently asked question by our customers.
Richard Foster is Beekley's Senior Training Manager and he told me that his approach to training actually begins in the hiring process. Our hiring team actively looks for salespeople who can make the complex medical discussion simple.
Once the right candidate has been chosen, in-depth training begins.
"In order to identify customer needs and offer the product that presents the best solution, the sales associate needs to have an in-depth knowledge about the procedures being performed, the patient themselves, and the challenges that come with both." Rich explained.
"We start with training on anatomy, move on to the procedure itself, cover the equipment, positioning, and technique. After they understand the procedures, we then discuss how our products can save time, make the exam more accurate or safer for the patient.
We assess each student on proficiency and then practice to ensure that they can discuss these subjects concisely and conversationally. And finally we ensure the salesperson is grounded in the everyday reality of our customers.
They need to help the customer navigate this new healthcare environment where outcomes need to constantly improve, amid diminishing reimbursements all the while ensuring a positive patient experience."
Sales training must go beyond product knowledge
But where other companies stop training sales associates, this is merely just the beginning of training at Beekley Medical.
Training at Beekley goes far beyond product knowledge and selling techniques in the first few months after a new sales associate has been hired. One of the things that separates us from other companies is the investment of both time and money in continuous education on the industries we serve.
"Continuous learning has been a core part of the Beekley culture for decades," according to Martha Flannery, VP of Sales and Marketing, "Our focus on ongoing training assures our associates are continually sharpening their skills in order to better serve our customers. We believe that training keeps associates motivated and overall morale high, which in turn assures our customers are well taken care of."
From emerging technologies, changes in regulations, to new players in the industry, and, of course, potential competing products on the market - our teams receive regular educational training to keep them up to date to better serve our customers.
Ongoing education builds confidence, client relationships
I asked a few our top sales associates regarding their thoughts on the internal training they receive here at Beekley and here's what they had to say:
"Beekley's internal training has really helped foster my customer and business relationships - especially as it pertains to helping me deliver what my customers need. I appreciate the ability to have continual training to help strengthen my role as Business Development Manager for CT and MRI." - Liz Santoro
Account Managers for Women's Imaging, Colleen Hartfield and Annie Keenan agree. Annie said " We are kept current on market trends, potential competitors, other companies' new products, and what our points of difference are in adding value to our customers. I enjoy our continuous learning because it enables us to provide the best service to our customers."
Colleen added, "The continuous training on new technologies and industry trends ensures we are providing our customers with the best service and valuable knowledge. No one wants to buy from someone who doesn't know what they are talking about."
Customers want partners
Product knowledge just isn't enough for today's sales professionals.
Customers want to do business with people who understand them and their industry, what challenges they face in their day to day roles, the pressures they face from internal and external forces, how those forces can either positively or negatively impact their business and patient care - and where your products and services can help them overcome these challenges and help them meet their goals.
According to Forrester Research, in an era where the majority of purchasing decisions are made in the C-Suite, executive-level buyers are finding sales reps woefully under-prepared to make the case for their product or service, with 75% of executives saying reps fail to demonstrate knowledge of their business and 77% stating that reps present solutions that do not address their specific issues.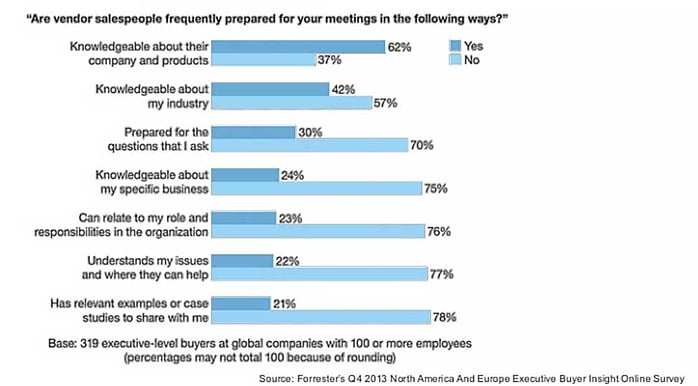 These statistics demonstrate that a knowledgeable, well-versed sales team can be a valuable point of difference for existing and prospective customers.
So if a company wants to attract and retain business, its salespeople need to strive to always be in that remaining 23% that see their role as business partner rather than that of mere vendor or supplier. And to do that a company must invest in continuous training.

Mary Lang
Director of Marketing Communications