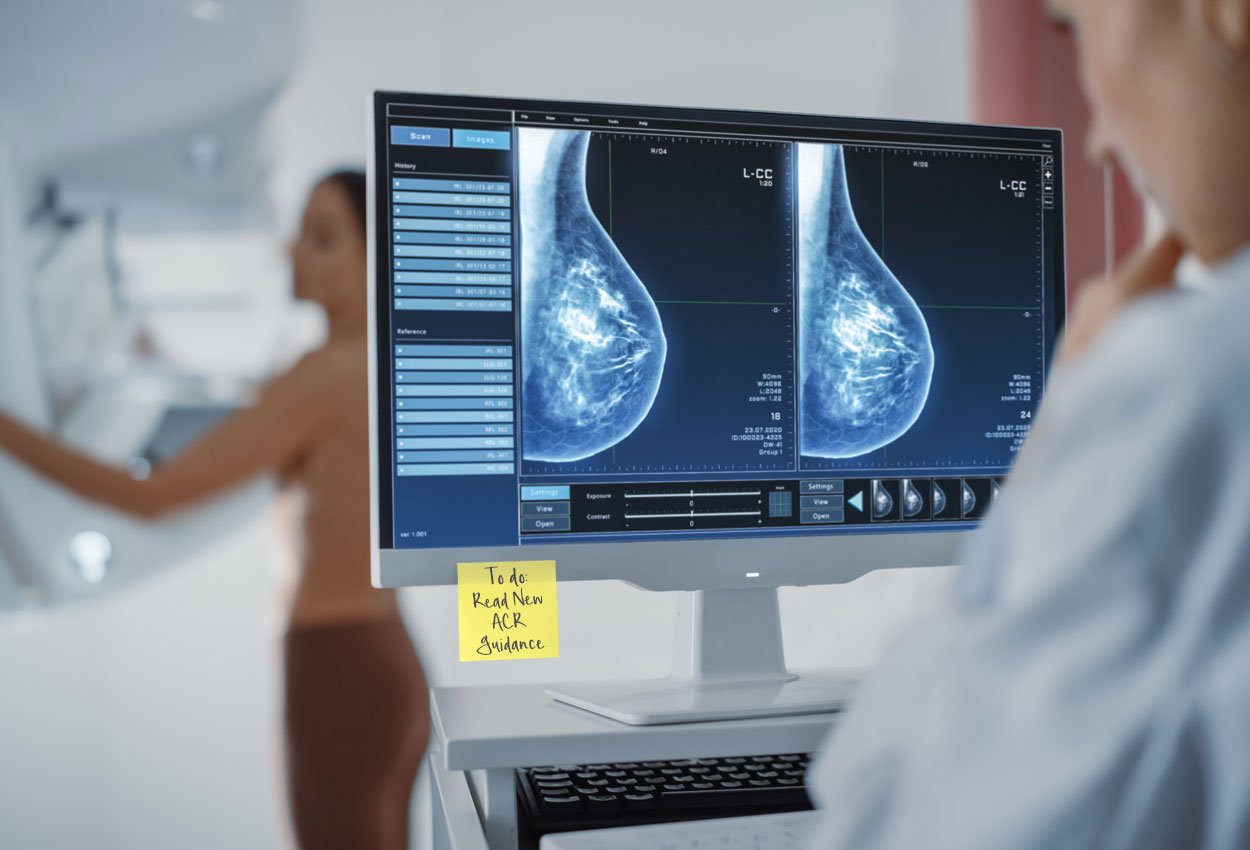 Breast cancer unfortunately doesn't stop, not even for a global pandemic. With parts of the United States experiencing an ongoing resurgence of COVID-19 cases, the American College of Radiology is providing new guidance to help physicians with the potential interruption to regular breast cancer screenings.
Some mammography facilities are being forced to reinstate safety procedures which they implemented during the non-urgent care shutdown of 2020. With these precautions in place, it is very likely that some patients will once again delay their mammogram in an abundance of caution.
Skipped mammograms during pandemic a growing urgent concern
The CDC estimates that mammography screenings plummeted 87% in April 2020 when compared to the previous year. Experts worry that a repeat could lead to worse outcomes down the line.
During the first shutdown, the ACR placed breast cancer screenings into the third tier of their four-tier plan, deeming it an elective care and screening procedure. However the delay in breast cancer diagnosis and treatment worsened overall patient outcomes once the shutdown was lifted.
In an attempt to lower the numbers of potential deaths due to delayed detection, the ACR is suggesting that mammograms be moved to a second tier status, which is considered a "time sensitive" procedure. This means that breast cancer screenings should resume earlier during care reactivation.
Dr. Jocelyn Rapelyea, Associate Director of Breast Imaging at George Washington University stresses the importance of yearly mammograms and how important it is to make sure you are getting screened to pick up the cancer at its earliest stage. "Most women, I would say, when they come in and get that normal mammogram, they are very relieved."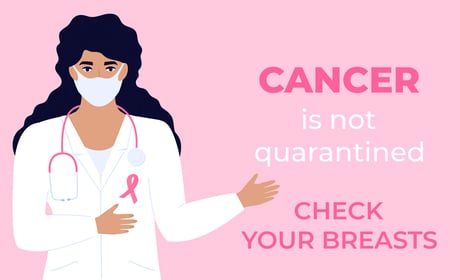 How to prioritize mammograms during the Delta and Omicron surges
When care does resume, some of the recommendations that the ACR is suggesting includes consideration of each patient's age, gender, race, and associated comorbidities when planning their care in addition to abiding by all local policies and procedures designed to ensure the welfare and safety of staff and patients.
The ACR also suggests clearly communicating all safety measures each facility is taking to patients, and to consider including their patients in the development of said protocols.
When it comes to scheduling patients, facilities may need to prioritize who needs to be seen first. The ACR suggested the following:
Priority 1: Patients overdue or due for diagnostic evaluation or biopsy, including BI-RADS Category 0,3,4, and 5
Priority 2: Patients determined to be at higher-than-average risk for breast cancer who are due or overdue for screening
Priority 3: New and existing average-risk patients due or overdue for routine annual screening
Along with these recommendations for imaging facilities, the ACR is also providing a patient pamphlet relaying the importance of keeping up with medical care.
What patients can do for their own safety
Aside from reaching out to their doctor to share their concerns and assess their individual risks, the pamphlet also suggests that the patient familiarize themselves with any safety procedures that may have been implemented when going in for their appointment. Following staff instructions and being patient is also recommended to stay as safe as possible.
The bottom line is cancer screening is still extremely important despite the uptick in COVID-19 cases. Missed or delayed appointments may lead to delayed diagnoses of cancer and unnecessary breast cancer deaths. Helping put patient minds at ease during this time is crucial.
Putting patient minds at ease regarding sanitary measures taken
One way to help put patient minds at ease is to reinforce the sanitary measures you are taking to protect them from risk of exposure. Having the patient witness you cleaning the mammography unit goes a long way in reassuring patients you are doing everything you can to keep them safe.
Another way is the use of a disposable protective coverlet on the receptor plate. In a recent survey, customers shard that that the use of protective coverlets during their exam seemed to help women feel more comfortable about getting their mammogram.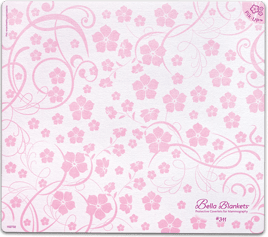 Bella Blankets® is a single-use disposable protective coverlet that acts as an added layer of sanitary protection for each patient.
In addition to adding to the patient's peace of mind, Bella Blankets soft, textured material reduce the likelihood of the patient's breast sticking to the plate making positioning easier and minimizing the risk of skin tears after compression.
To learn more about Bella Blankets protective coverlets for mammography, contact your Beekley Medical Account Manager at 1.800.233.5539 or email info@beekley.com for a trial evaluation for your facility.

Megan Sargalski
Marketing Communications Specialist