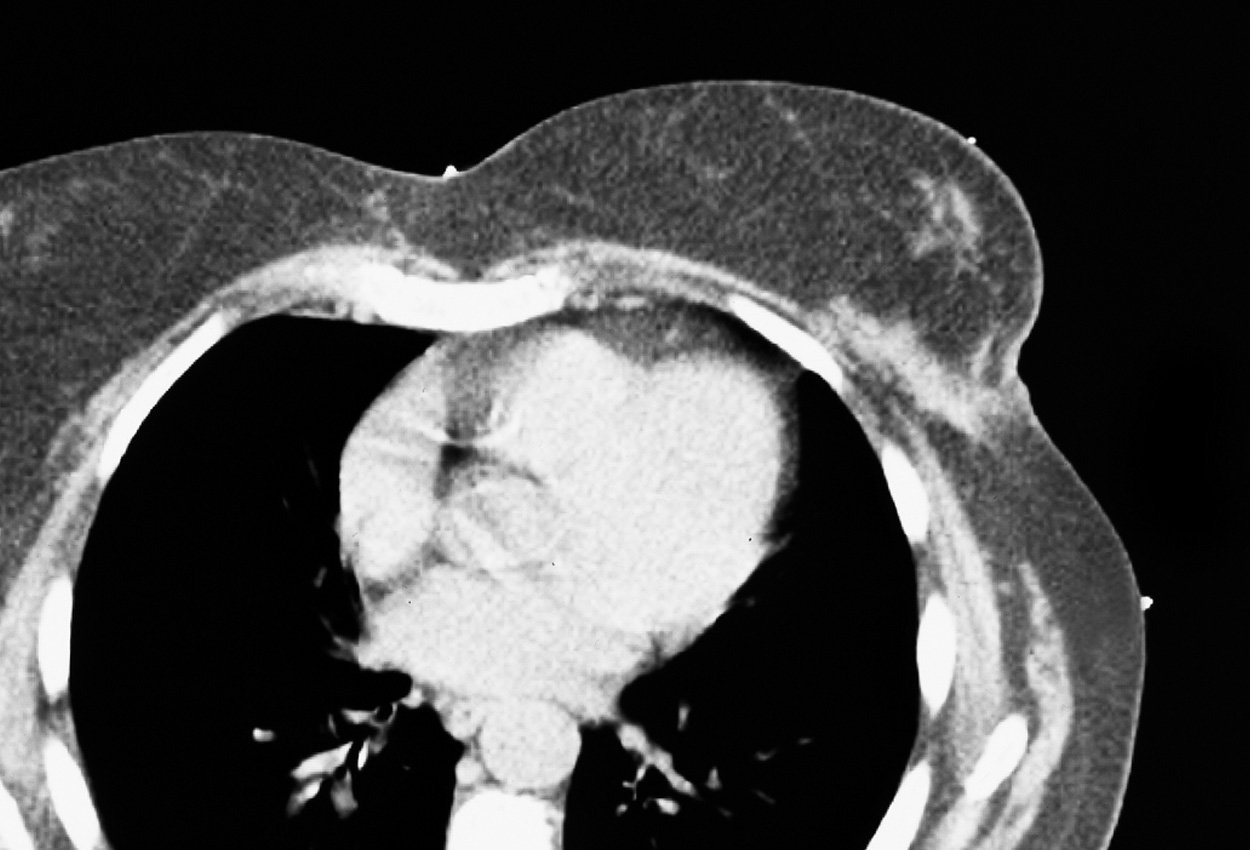 There have been numerous clinical trials demonstrating that breast conservation therapy, where lumpectomy is combined with radiation therapy, will significantly decrease the rate of breast cancer reoccurrence and is as effective as mastectomy1.
During conversations with our radiation therapy customers we have discovered that while different protocols all end up in the same place, their paths to get there are often very different.
Protocols change due to the preferences of a new radiation oncologist, the addition of new technology, or the influence of new peer reviewed research.
We often get questions about how our products are being used in these different protocols and what tips others have shared.
This article addresses the use of Beekley Medical's CT-SPOT® Line (REF 118) combined with the S-SPOT® (REF 607) when planning treatment for a patient with breast cancer.
Linear markers as dosimetric landmarks
Some of the breast protocol decisions that need to be made include the option of using either whole breast irradiation (WBI) or accelerated partial breast irradiation (APBI), as well as whether to treat the patient in the prone or supine position.
Other exciting changes in this area include the March 2018 guidelines from the American Society for Radiation Oncology (ASTRO)2 regarding whole breast irradiation.
These guidelines have widened the criteria for women who could receive accelerated or hypofractionated whole breast irradiation. This change will help to reduce overall cost as well as contribute to increased patient satisfaction - especially for those that need to travel long distances to receive treatment.
When performing whole breast irradiation with or without a boost, the radiation oncologist will often define the treatment field using linear markers. These markers can be used to establish medial and lateral breast tangents as well as superior and inferior field borders. Image 1 and 2.
| | |
| --- | --- |
| Image 1. | Image 2. |
The markers give dosimetry the landmarks needed to target the tumor volume while avoiding the organs at risk (OAR) including the heart, lungs and contralateral breast. Customers report many different methods to achieve the goal of defining the treatment field.
Typically, four borders are marked when the supraclavicular field is not a concern. If the supraclavicular field will also be treated, then three borders are used with the superior field being eliminated.
Some physicians prefer that the entire breast is encircled with the linear marker so that on any one slice dosimetry has a reference and there are no potential gaps. Image 3 and 4.
| | |
| --- | --- |
| Image 3. | Image 4. |
Identifying and differentiating the lumpectomy scar
It is also customary to mark the lumpectomy scar so that when a boost treatment is prescribed, dosimetry has a starting point to target the lumpectomy bed. Changes in tissue density at the lumpectomy bed can appear subtle on CT and knowing the exact length and location of the scar can be extremely helpful.
To that end some of our customers have turned to a time-tested mammography product, the S-SPOT (REF 607), as it offers two distinct benefits.
The first is that at .33mm, this metallic wire is extremely malleable and will easily contour to even the tightest curve. This is especially helpful in the case of a peri-areolar incision that many surgeons use when performing a lumpectomy, an example of this is the Hidden Scar Technique3.
Secondly, Dosimetrists appreciate this product as the thin wire can easily be distinguished from the wider CT-SPOT line (REF 118) which is 1mm in width. Image 4. They will immediately be able to distinguish which mark is the border and which is the incisional lumpectomy scar.
Both products come in a roll for easy dispensing and can be cut to the exact size of the scar or border being marked. For measuring purposes, the distance between each of the triangular adhesive "feet" is exactly 1cm.
To learn more, contact your Radiation Oncology Business Development Manager at 1-800-233-5539 or email info@beekley.com.
References:
Early Breast Cancer Trialists' Collaborative Group (EBCTCG) Effect of radiotherapy after breast-conserving surgery on 10-year recurrence and 15-year breast cancer death: meta-analysis of individual patient data for 10 801 women in 17 randomised trials. Lancet. 2011; 378: 1707-1716
Smith, Benjamin D. et al. Radiation therapy for the whole breast: Executive summary of an American Society for Radiation Oncology (ASTRO) evidence-based guideline. Practical Radiation Oncology, Volume 8, Issue 3, 145 - 152

Richard Foster
Director of Training