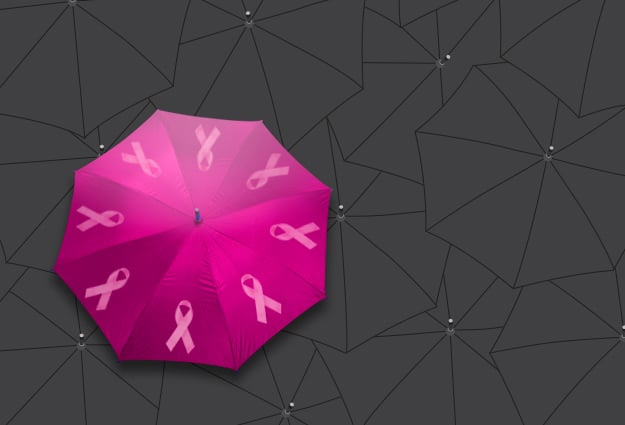 Digital breast tomosynthesis, or 3D Mammography, is the latest advancement in breast imaging that has everyone talking, including my mother and her friends.
Having a son that works in the medical field, especially in mammography, gives her an extra edge at parties where she gets to share health tips with her friends. However, on this occasion when she was sharing the benefits of 3D mammograms at a gathering of friends, she was asked a question that she did not have an answer to and neither did I. Her friends wanted to know, "Will my insurance cover my 3D mammogram?"
Since I did not have an answer to this question and felt that I should know, I decided to do some research by looking into three of the country's largest insurance companies and their 2015 coverage for mammography exams.
What I found was surprising - especially considering the vast amount of research that has already been published regarding the effectiveness of digital breast tomosynthesis in reducing callbacks from questionable findings and detecting more early stage cancers.
According to one company's policy, "There is insufficient evidence to conclude that digital tomosynthesis of the breast is effective for the screening or diagnosis of breast cancer. Clinical evidence has not yet demonstrated that digital breast tomosynthesis used as an adjunct to standard mammography reduces the mortality rate from breast cancer".
Another company's policy states that "Digital Breast Tomosynthesis is investigational and not medically necessary for all indications," and the third company's policy states "This company considers breast tomosynthesis imaging experimental and investigational because of insufficient evidence of its effectiveness."
In today's world where patients are likely to google their symptoms first, before even calling their doctor and information about healthcare is just a mouse click away; we have a society that is more educated about their clinical options than in the past.
Results from studies such as "Breast Cancer Screening Using Tomosynthesis in Combination with Digital Mammography" (Journal of the American Medical Association, June 2014) have been cited everywhere from Web MD to the evening news. This particular study sampled nearly half a million patients and is the largest study on digital breast tomoysnthesis known to date. The results were quite impressive:
41% increase in invasive cancer detected with 3D mammography
15% decrease in recall rate from screening mammography
29% increase in the detection of all breast cancers
If a 41% increase in the early detection of invasive cancer out of half a million patients is not enough clinical evidence regarding the efficacy of this exam then how much more evidence is necessary to justify coverage?
The good news is coverage may be around the corner.
In November, 2014, the American College of Radiology released this position statement: "To be clear; (digital breast) tomosynthesis is no longer investigational. Tomosynthesis has been shown to improve key screening parameters compared to digital mammography. The College applauds the decision by the Centers for Medicare and Medicaid Services (CMS) to facilitate access to these exams by covering beneficiaries for tomosynthesis and urges private payers to do the same."
That's right - Since January 1st 2015, Medicare (and Medicaid in some states) covers payment for screening digital breast tomosynthesis mammograms.
Since most private insurers traditionally follow Medicare coverage policies, this could be a good sign!
So are you covered?
The answer is maybe.
You should consult with your insurance company before getting a 3D mammogram. If you're not covered, don't let it dissuade you from getting your exam, even if you may have to pay a little extra out of pocket for the time being as some clinics may charge for the extra 3D portion of the mammogram. According to a June 24, 2014 article in the New York Times, that extra charge to patients was around $50.
While it may be an inconvenience, the benefits of this exam and its potentially life-saving capabilities to help detect a cancer in its earliest stages are certainly worth the fifty dollars or so until insurance companies catch up to the rest of the world and see the value in these exams.
In the meantime, you can advocate for yourself and the women you love. Write your insurance companies. Share with them the JAMA study and ask why half a million patients is enough clinical evidence to justify coverage through Medicare and Medicaid, but not with them.
Editor's Update November 13, 2017: Progress has been made in coverage since this article was first published. In addition to Cigna being the the first major insurer to cover 3D mammography, on January 1, 2018, the state of Texas will join Arkansas, Connecticut, Illinois, Kentucky, Maryland, New Jersey, and Pennsylvania in mandating insurers to cover the cost of 3D mammograms. So while it seems that insurance companies may be lagging in recognizing the value of 3D mammography, state governments are taking action.

Editor's Update: On August 24, 2016, Cigna became the first national insurer to provide coverage for digital breast tomosynthesis exams as an option for patients' annual breast cancer screening for all women aged 40 and over. In the CIGNA's press release, they stated "We have a responsibility to our customers and clients to ensure that the medical treatments, tests and procedures they're paying for have proven clinical value and will help improve their health and well-being. That's a responsibility that we don't take lightly." We at Beekley Medical applaud Cigna for their decision and hope to see other insurers follow suit.

You can learn more about Cigna's Aug 2016- Sept 2017 policy on screening mammography here.

Michael McGuire
Account Manager