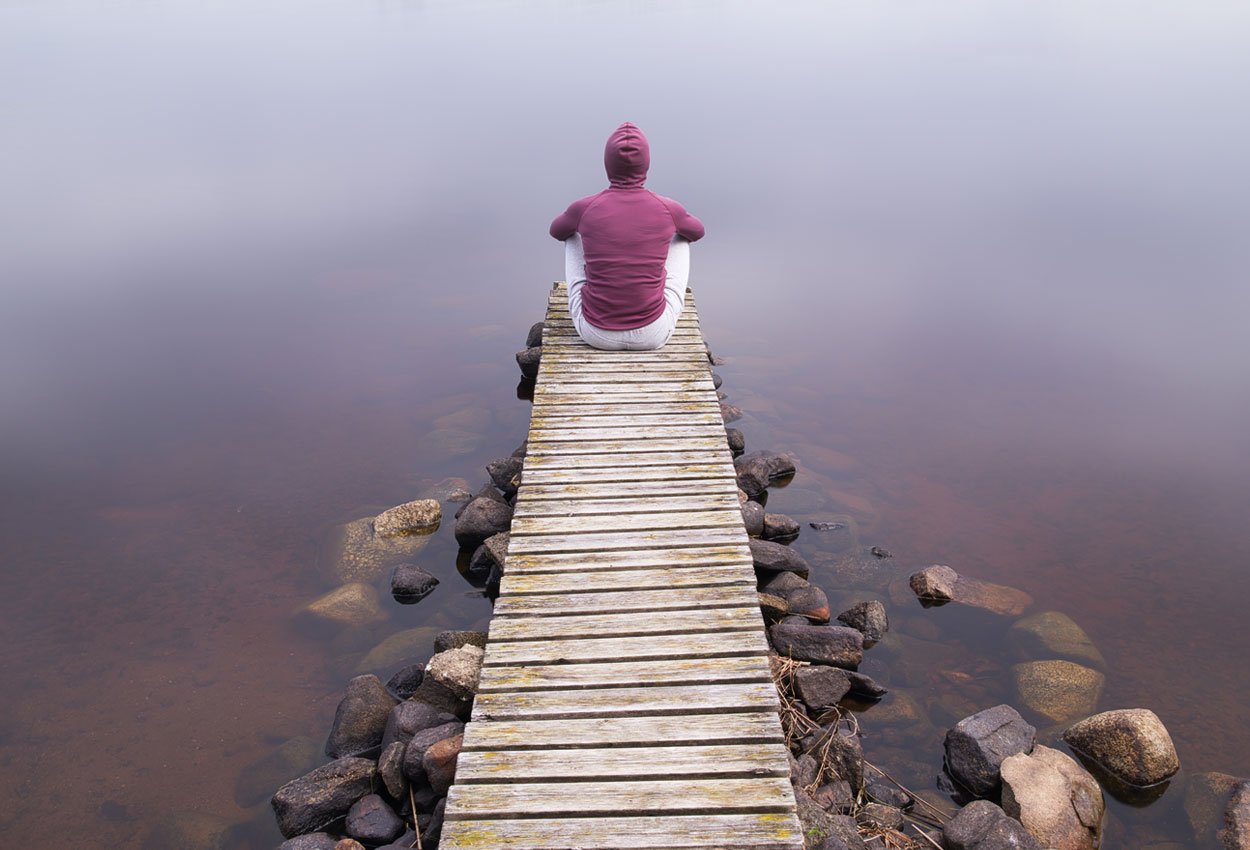 Cancer treatments vary by patient based on the type of cancer they have as well as how advanced it is. Medical treatments aimed to kill cancer cells or remove the cancer include chemotherapy, radiation therapy, and/or surgery.
But cancer affects more than just the body. A diagnosis of cancer and its ensuing treatments can cause a patient to feel a myriad of emotions including loss of control, stress, anxiety, and difficulty sleeping just to name a few.
Alternate therapies to help patients cope with cancer
To deal with the emotional fallout their patients may be experiencing, many cancer treatment facilities employ alternative, complimentary therapies and treatment plans.
While these alternative cancer treatments won't necessarily play a role in curing cancer, they do help patients cope with the symptoms caused by both cancer and the side effects of their medical treatments.
There are many complementary and alternative treatments that can be used safely along with medical treatment - among them are acupuncture, therapeutic massage, and reiki. Depending on the patient, any of these treatments can help manage the side effects from cancer treatments.
We took a closer look at a few alternative therapies that have been gaining popularity to see the many benefits that can be gained.
The benefits furry (and not so furry) friends provide
Pet therapy, also referred to as animal-assisted therapy, has been in use in children's hospitals as well as with dementia patients, and is now being utilized with cancer patients. The most common type of animal used in pet therapy have been dogs, more specifically golden retrievers, but similar benefits have been found with cats, birds, and even dolphins.
Interacting with animals has proven to decrease cortisol (aka stress hormone) levels in humans. The Cancer Treatment Centers of America looked at two studies performed in 2015 which determined pet therapy helped ease patient's anxiety, elevate their mood, lessened the feelings of isolation/loneliness, provided a distraction from pain, and helped to motivate them to get better amongst other outcomes.
Another study conducted in 2018 showed pet therapy had similar benefits for pediatric cancer patients. In fact the visits from the therapy animals also helped reduce anxiety, tension, and mental confusion in the caregivers of the child as well.
"A pet is medication without side effects that has so many benefits. I can't always explain it myself, but for years now I've seen how instances of having a pet are like an effective drug – it really does help people," said Mayo Clinic oncologist Dr. Edward Creagan.
Two more types of therapy that have a similar affect on lowering cortisol levels are Art Therapy and Music Therapy.
A creative outlet for expressing emotions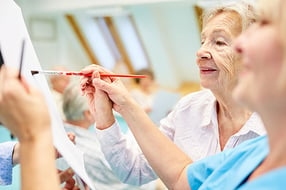 Art therapy, whether viewing or creating art, can not only help lower stress for cancer patients, but also by providing them an outlet to express emotion. Art therapy is also something cancer patients can do without the help of a professional and can be done in the comfort of the patient's home.
Art therapy can also be helpful during chemotherapy sessions. It is thought to be a relaxing and creative outlet for the patient during treatment. Patient participants report feeling that it gave them an opportunity to feel listened to.
The power of music
Music can be a mood booster in just about any situation, so it's no surprise that music therapy also has positive outcomes for cancer patients.
Although it is not fully known exactly how music therapy affects patients, recent studies suggest that it may influence the neuronal pathways that are associated with functional changes in pain, anxiety, and depression.
The benefits of listening to just a few minutes of music include reduced anxiety, better pain control, and improved mood/quality of life. This specific type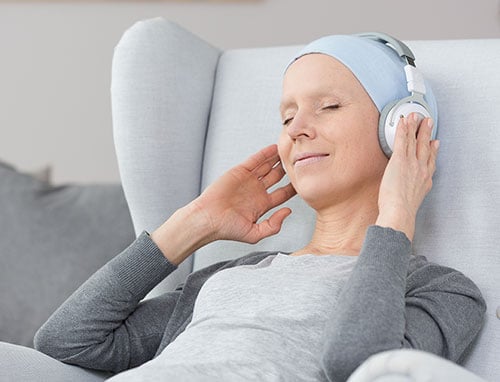 of alternative therapy has also shown to have physical benefits as well - a decrease in heart rate, respiratory rate, and blood pressure.
An oncology nurse said it best "Music therapy is truly a form of therapy, and it tends to be one that even the sickest of patients want, accept, and can tolerate on an ongoing basis."
Managing stress and anxiousness
Something that isn't always discussed surrounding the topic of cancer and treatment is the toll it takes on the patient's daily life and routines. Between multiple treatment appointments a week, trying to juggle and retain a sense of normalcy can become difficult. Add in the emotional side effects from having cancer and going through medical treatment, it's no wonder stress and anxiety can skyrocket.
So many cancer centers have alternate cancer therapies that are intended to help patients self-manage their stress and anxiousness.
Yoga has been proven to reduce psychological distress, including symptoms of anxiety and depression. If done in a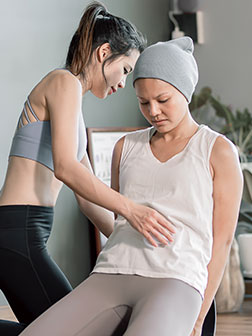 studio setting, yoga can also provide a sense of camaraderie, helping decrease the feelings of isolation a cancer diagnosis can give. However, this is also something that can be done in the comfort of a patient's home making it a very attainable form of complimentary therapy.
There are physical benefits to yoga as well. When positions and movements are tailored for a specific patient, they can reduce pain and stiffness, manage loss of appetite and nausea caused by chemotherapy, and improve overall physical functioning.
The clinical value of aromatherapy
Another relaxing form of alternative therapy is clinical aromatherapy.
As with the other forms of complementary therapy, clinical aromatherapy can help reduce a cancer patient's stress, anxiousness, pain, and queasiness nausea caused by medical treatments.
The essential oils used for clinical aromatherapy are very concentrated. Some of the more well-known essential oils used in clinical aromatherapy are lavender, peppermint, chamomile, and eucalyptus just to name a few.
Essential oils can be used in several ways - either by indirect inhalation (using a room diffuser or nearby on a tissue), direct inhalation (placing the oil directly into the palm of your hands and inhaling), or massage (essential oils are diluted into a carrier oil and massaged into the skin).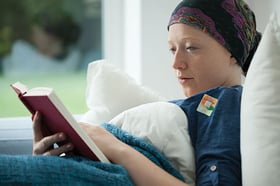 Some of these delivery methods can be messy and time-consuming to prepare, and may not be appropriate for every patient.
Designed specifically for the clinical setting, Elequil aromatabs® is a unique, hands-free way to offer personalized aromatherapy to patients.
Made with 100% pure essential oils, Elequil adheres to the patient's gown or clothing, offers the choice between min and max scent, and comes in 4 aromas (Lavender and Lavender-Sandalwood help to relax and calm; Orange-Peppermint to help energize and soothe queasiness; and Lavender-Peppermint to help relax and soothe queasiness).
Each option lasts up to 8 hours or more, so the patient can enjoy the benefits of their personal aromatherapy even after treatment. Elequil can also be purchased for personal use by patients and their families on Elequil.com.

Always consult with your healthcare provider
As you can see, there are many complementary alternate therapies being employed to help cancer patients cope with their disease. Each one has its own unique benefits and risks. Like their medical treatments, each patient's situation is different and therefore they should always consult with their healthcare provider before trying anything new.

Megan Sargalski
Marketing Communications Specialist