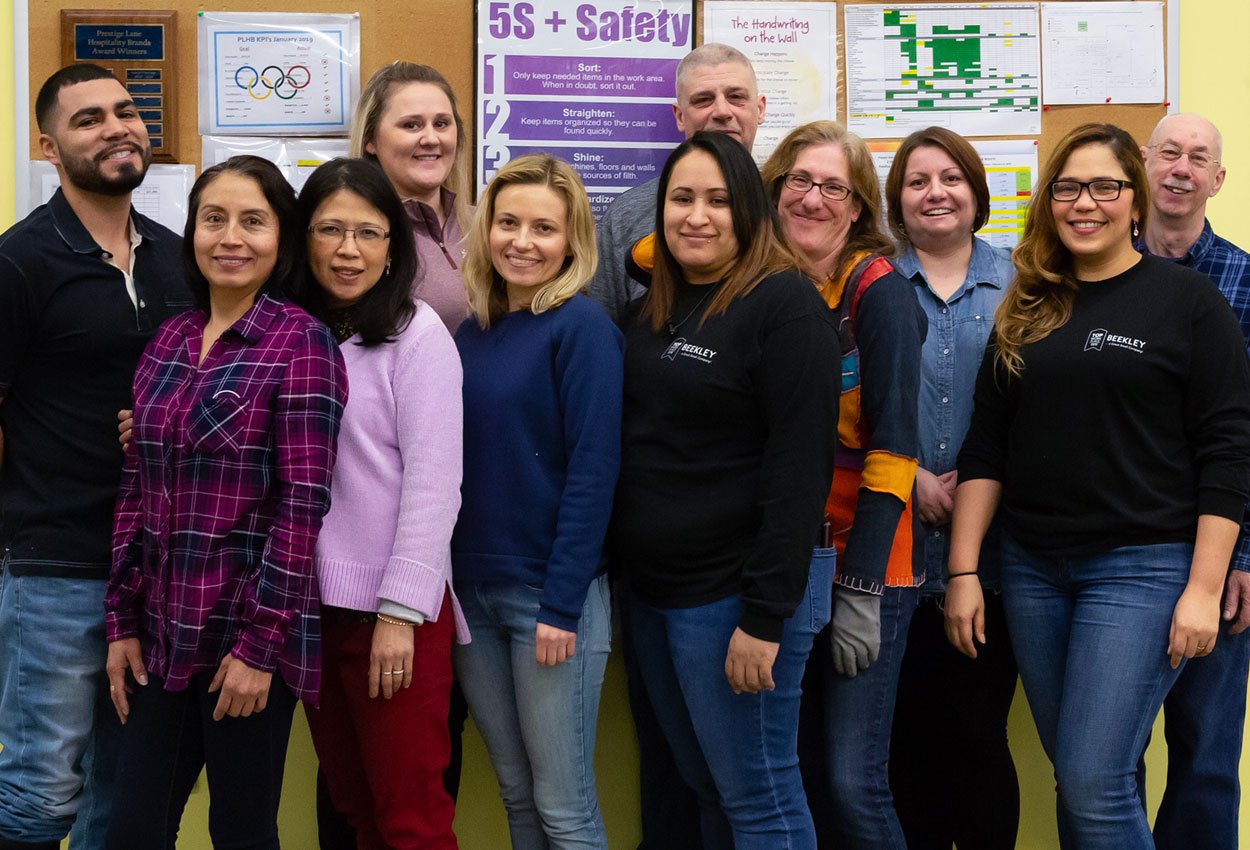 "Teamwork is the ability to work together toward a common vision. The ability to direct individual accomplishments toward organizational objectives. It is the fuel that allows common people to attain uncommon results." ~ Andrew Carnegie
A group that is anything but common...
I can't think of a better way to describe Beekley Medical's Customer Satisfaction Team (CST). These are the Associates responsible for ensuring our customers always receive high quality products that perform as promised and never experience a back order.
However, this team, consisting of Machine Operators, Medical Product Inspectors, and Shipping Specialists is anything but common. In fact, I think they are pretty downright amazing!
Here is just a snapshot of the amazing things they accomplished in 2018:
When your diagnosis must be right™ - the people behind the products
Our four Machine Operators, Roma Witkowski, Paola Rhenals-Ricardo, Rey Martinez, and Maria Tluczek, produce all of our SPOT® and PointGuard® products for mammography, CT, MR, radiation oncology, and general radiography.
Each unit of these products represents a patient who depends on getting the right diagnosis or treatment plan. These machine operators take pride that they have helped each of these patients' providers do just that with products that help with communication, identification, and reproducibility.
The role of Medical Products Inspection Team is to ensure that each of the units produced passes quality control requirements. It is their responsibility to ensure that the product that gets shipped performs as promised. All Beekley Medical products must pass inspection criteria before going on the shelves for shipping to fulfill orders, so this is a very demanding role that is comprised of both hand and machine assisted inspection.
This busy team of Inspectors, Helen Sao, Rosa Avila, Liz Correa, Sarah Dowie, Agnes Humienny, Ewelina Milcarzek, and Lawrence Van inspect thousands of boxed product per day, exceeding productivity goals without sacrificing product quality.
Keeping up with demand
This is important because the demand for Beekley Medical's products keeps growing - both domestically and globally.
Where one Shipping Specialist used to be able to fulfill all of Beekley's customer orders, we now have two full-time shippers, Tony Main and Doug Morey, in addition to a cross-trained pinch hitter, Sarah Dowie.
Yes, it definitely takes a village and the power of TEAM to ensure our customers receive their product in a timely manner.
Whatever it takes to meet customer expectations and needs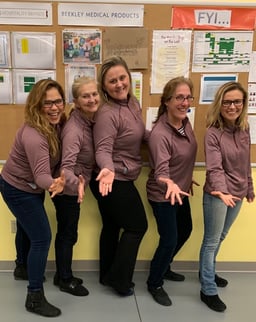 In fact, many of our CST Associates are crossed-trained so that they can assist where help is most needed - whether it's production, inspection, shipping, and in the case of our Mechanical Engineer Eric, becoming proficient in coding and programming in order to troubleshoot the production machines when they go down.
This is a team that truly does "Whatever it Takes," working overtime, coming in on weekends, even forgoing some corporate events in order to put the customer first.
It is also a team that was without a Manufacturing Manager during the fourth quarter- demonstrating how truly self-managed and committed they are to Beekley Medical, our mission of positively impacting people's lives, and Lean Six Sigma principles.
Lean teaches us that there are always ways we can do things better. One of the elements that we implemented when we embarked on our Lean journey in CST was the Great Ideas Program - designed to empower our Associates, the subject matter experts to suggest ways we can drive continuous improvement and become even more efficient in responding to customer needs.
Of the 160 ideas submitted by our Associates in CST during of 2018, 74 were implemented. Go Team!
Unsung heroes of patient and customer care no longer.
I am so proud of this group of unsung heroes. This group touches every single one of our customers, and although not customer-facing, their efforts directly impact patient care and customer retention.
Their commitment to product quality, speedy fulfillment, and no back-orders is a very large part of what makes Beekley a "Great Small Company" to do business with.

Maureen Gallo
Executive Vice President; Beekley Corporation