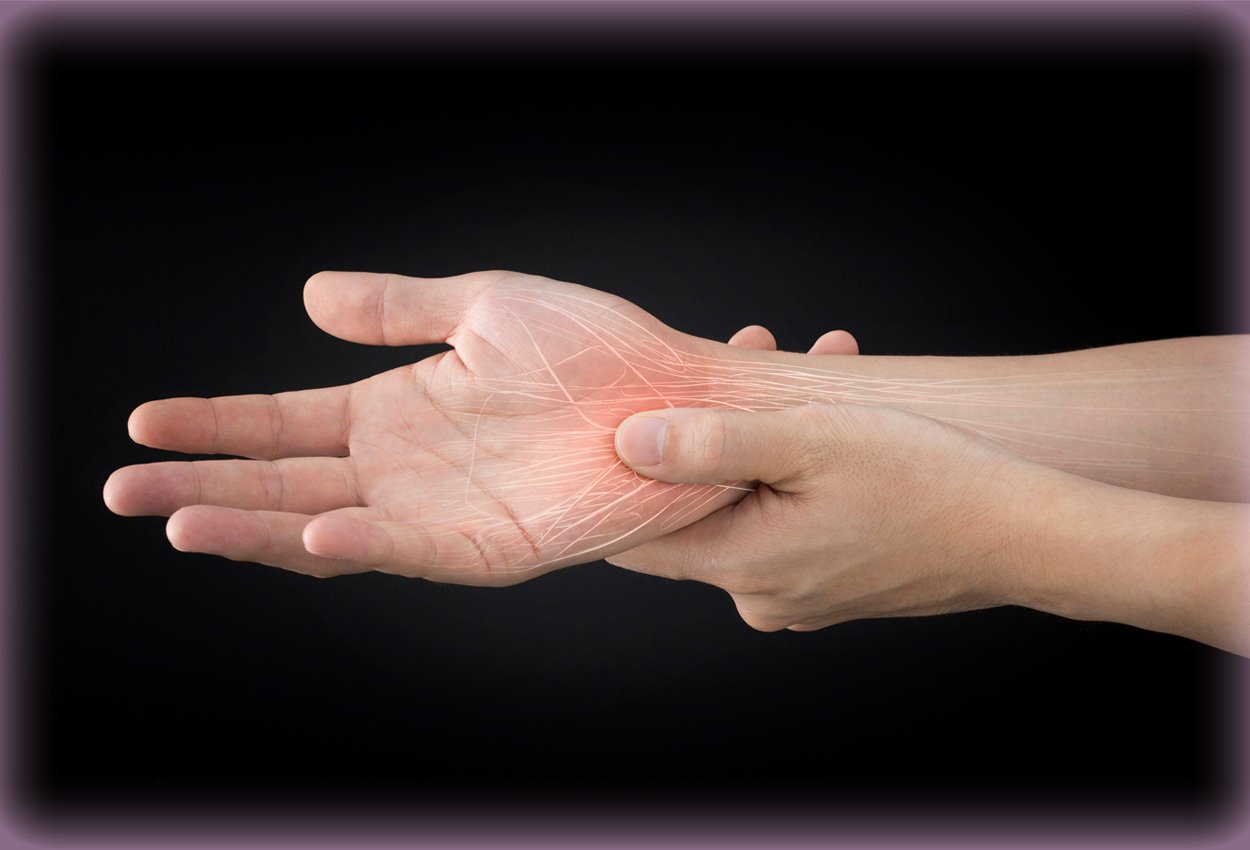 Mammography Technologists are very dedicated to getting as much breast tissue as possible in the image knowing that cancers can often lurk at the chest wall. Their role in positioning the patient's breast can be challenging with certain breast types and they can suffer from Musculoskeletal symptoms (MSK) or Musculoskeletal Disorder (MSD) because of the awkward positions they put themselves in to get that added breast tissue.
According to the study, "Collaborating with Mammographers to Address Their Work-Related Musculoskeletal Discomfort," technologists are in awkward positions due to the view (for example, the MLO), height difference between mammographer and patient, accreditation requirements for image acquisition, etc.
They can also experience MSK discomfort in their hands from repeatedly getting caught when the paddle comes down in order to get the most breast tissue possible.
One posture that was identified as problematic is when the technologist is taller than the patient and is positioning the MLO view.
Repetitive strain injuries a common ailment in mammography
According to Aunt Minnie, 60% of technologists experience repetitive strain injury (RSI). This can cause injury in muscles, nerves, tendons and can happen in the neck, back, wrists, hands, and the list goes on.
In a study of 225 technologists (Repetitive Stress Symptoms Among Radiology Technologists: Prevalence and Major Causative Factors) 73% of radiology technologists reported RSI, 68% reported spending over 2 hours a day in an awkward position.
Another survey (Perceived physical stress at work and musculoskeletal discomfort in X-ray technologists) interviewing X-Ray technologists between the ages of 20-54, 83% had backaches, 39% had neck pain, 28% shoulder pain, and the majority suffered multiple episodes of pain.
So, what can be done to help minimize MSK or RSI in Mammography?
While the technologist's job does require repetitive motion, the technologist can minimize MSK by leading a healthy lifestyle. As reported at healthline.com, having a healthy lifestyle can help avoid this disorder by strengthening and stretching muscles as a preventative measure.
Breast imaging centers should look to invest in their employees by updating equipment or use products that may help alleviate or prevent MSK. Investing in new equipment that is ergonomically designed, such as Phillips MicroDose Mammography unit, to help reduce the risk of RSI.
Giving mammographers a helping hand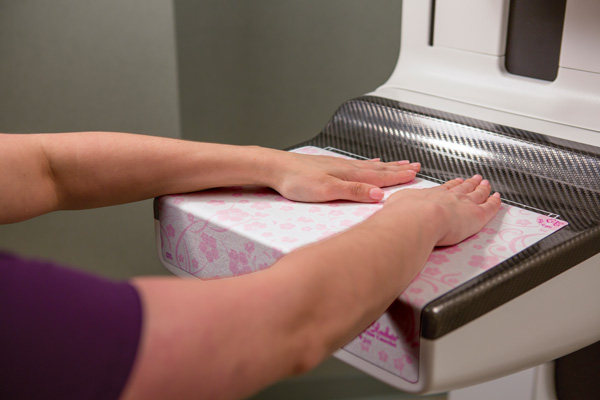 Another tool that can be helpful is Bella Blankets® protective coverlets for mammography as they allow technologist's hand to slide out easily before compression and help with positioning:
"Bella Blankets' texture keeps breast tissue from sliding back and it's easy for the tech to get her hand out from under the breast without losing breast tissue. We documented more tissue YOY in both CC and MLO views during our trial period. We liked the ability to get the maximum tissue on each image; no skin folds or wrinkles, and the IMF is open." ~Manager Breast Center & Imaging Center, Memphis, TN
"Since the breasts do not stick, it is easier to get them pulled in for more tissue. With women who have sweaty breasts in the summer, it is sometimes difficult to get the breasts pulled in since they stick. Bella Blankets allow us to not have a problem with sticking." ~Technologist, Patoka, IL
"The blankets seem to act like a 'gripper' to help hold tissue in place. It doesn't slide off the detector like it used to." ~Supervisor, Kansas
"Keeps patient's breast from sliding off of the image receptor, but doesn't grip the tissue so much that you can't pull the breast in well." ~Lead Imaging Technologist, Livingston, TX
"By keeping the breast positioned with the help of the Bella Blankets (keeps breast from sliding or moving) we get great images all the time." ~Women's Imaging Manager, Tucson, AZ
"The breast tissue has something to 'grip' especially during the summer when it gets sweaty underneath larger breasts. It helps to hold the breast in place and keep it from slipping during compression." ~Mammography Technologist, Rock Island, TX
"Bella Blankets help hold breast tissue in place and are more comfortable for patients. It is also easier to position the breast without sticking." ~Mammography Technologist, Crookston, MN
"Other technologists always comment on my excellent positioning and ability to get more tissue, but I do feel the Bella Blanket allows me to easily reposition to get more tissue without harming the patient. Patients don't stick to the detector and the technologist can easily move the breast tissue into the field of view without the patient pulling back because of discomfort. The Bella Blanket doesn't allow the patients to slide out of compression, yet, it allows the technologist to lift and reposition the patient." ~Lead Technologist, Oshkosh, WI
If you would like to give your technologists a helping hand with Bella Blankets® protective coverlets, contact your Beekley Medical® Account Manager at 1-800-233-5539 or info@beekley.com and ask about a trial evaluation of Bella Blankets at your facility.
Visit beekley.com for product safety information

Melissa Vibberts
Director of Brand Management