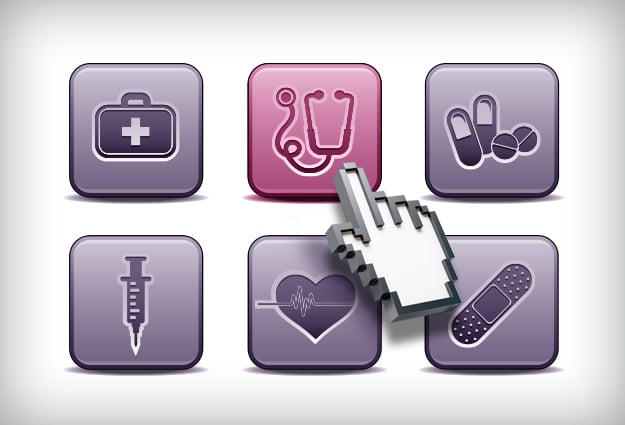 Tweet this, share that, tag this, post that.
Whether you venture onto social media representing yourself personally, professionally, or both, its frequency of use isn't slowing down any time soon - "engagement" is trending.
This couldn't ring more true then in the world of healthcare, as patients are all eyes and ears across the social media lines.
"Patients turn to social media because they do not always get the information they need from their doctors," Dr. Deanna J. Attai MD, FACS explains on OncLive . "This could be due to any number of reasons, including that patients feel too intimidated, they don't know what questions to ask, or they don't get enough time with their (doctors) to ask them."
As a friend of a patient, a family member of a patient, or as the patient yourself, you have the ability to search different social networks to find whatever information or support you may be looking for. Most websites that are company, foundation or cause-driven now have links to their social media pages.
For example, when googling "Parkinson's Disease," up came the website of the National Parkinson Foundation, which then, with a click, led me to their FaceBook page. As healthcare consumers it's literally all at our fingertips, and the same goes for physicians.
"The beauty of social media is that all it takes is one little post that gets amplified and before you know it, thousands of people have read it," Dr. Attai, the assistant clinical professor of surgery at the David Geffen School of Medicine at UCLA said. "You could never have that sort of reach in your practice."
Social networking isn't just physician-specific either. Healthcare systems are using this media as a way to engage, and educate, their consumers, as well.
One example is the Mayo Clinic. This health system has a website dedicated to their social media initiative, and states the following on their front page: "We believe individuals have the right and responsibility to advocate for their own health, and it's our responsibility to help them use social media tools to get the best information, and connect with providers as well as one another."
Then there is the Cleveland Clinic's recent empathy series taking over YouTube. Whether a consumer or a provider, you have either heard of, or watched this message, and were impacted as a human being. That is the beauty of social media, it is a human, person-to-person connection, regardless whether a business, organization or individual is being represented.
"There is nothing wrong with showing that you are human," said Attai. "With my patients in the office, we talk about our gardens and I am the same in real life as a doctor as I am online."

Sarah Gomes
Account Manager