Breast Biopsies can be very stressful for patients. Although it is a minor procedure, it is a major event to the patient. Many patients are mothers or grandmothers and worry about their family's fate if a cancer is detected.
In their April 10, 2017 issue, Worldviews on Evidence Based Nursing published a clinical study that showed a statistically significant reduction in self-reported anxiety from patients with the use of a lavender-sandalwood aromatherapy tab compared to a placebo during image-guided breast biopsies using the Spielberger State Anxiety Inventory Scale.
The study, "A Randomized Controlled Trial Provides Evidence to Support Aromatherapy to Minimize Anxiety in Women Undergoing Breast Biopsy," was conducted by Morristown Medical Center (Morristown, NJ) using Beekley Medical's Elequil aromatabs®, aromatherapy designed for the clinical setting.
Morristown Medical Center, part of the Atlantic Health System, has been ranked by US News & World Report as one of the Best Hospitals Nationally in Cardiology & Heart Surgery and Orthopedics, regionally ranked #2 in New Jersey and #5 in the metro New York area, and is rated as a High Performing Hospital in 9 adult procedures/conditions.
Choosing the Right Aromatherapy Product for the Study
Renee Trambert, MPH, RN, CN-BN, Nurse Navigator at the Carol W. and Julius A. Rippel Breast Center at Morristown Medical Center, was the Primary Investigator on the study. Mildred Ortu Kowalski, PhD, RN, NE-BC, CCRP acted as Nurse Researcher and Mentor to the study.
After evaluating many aromatherapy options, The research team selected Elequil aromatabs because of its high-grade oils and the unique controlled delivery system so that each participating patient received the same amount of essential oils. To add validity to the study, having the placebo in the same packaging made it unidentifiable to the patient whether it had essential oils or not.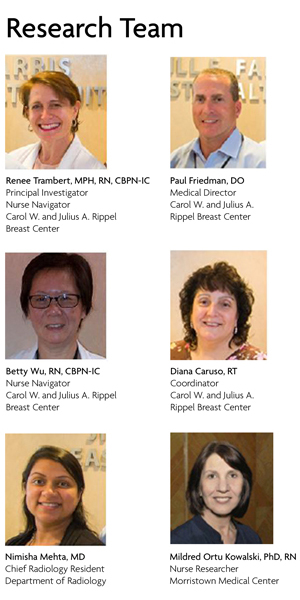 Renee had contacted Beekley Medical to see if we had a placebo available. Although the placebos were given to Morristown Medical Center, they ordered the Elequil product to keep the study unbiased.
The Culmination of a Four-Year Clinical Study
Over a four-year period, we would check in with Renee periodically to see how her study was going. Although Renee shared in her excitement of the progress, she never shared any of the results.
In September 2016, Renee invited us to attend the Morristown Nurse Research Day, held annually in September, so that we could hear the study results alongside other medical professionals.
Sitting in the audience that day, seeing the positive results of the study, made me feel exhilarated for Renee. She positively impacts patients' lives every day with her role in nursing and now she had proven that this one extra level of care during the biopsy, can help women relax a little more.
About Elequil and Conducting Your Own Clinical Study
Elequil aromatabs has been used in over 1,000 hospitals in all departments to help reduce anxiousness such as surgery, labor & delivery, MRI exams, phlebotomy, palliative care, geriatrics for dementia, and radiation therapy to name a few.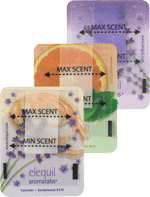 Since its introduction, we have received many unsolicited inquiries to use Elequil for clinical studies. If you are interested in using Elequil in a clinical study for publication and need placebos, contact mvibberts@beekley.com to determine availability.

Melissa Vibberts
Director of Brand Management