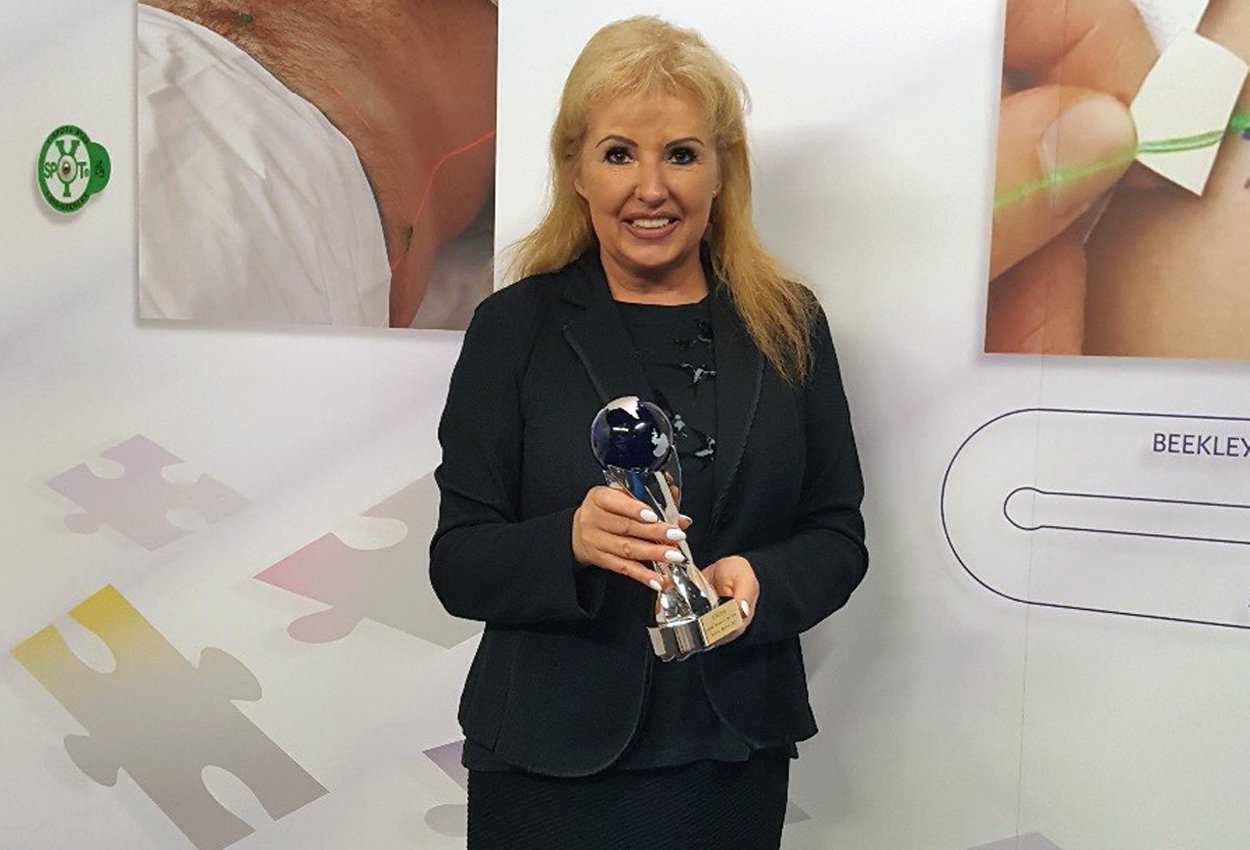 Pictured Above: Uta Unger, Managing Director of Unger Medizintechinik GmBH & Co
Beekley Medical and Unger Medizintechnik GmBH & Co. have been working together for over a decade. Our Global Partner in Germany, Unger carries Beekley Medical's entire catalog, with a strong focus on Radiation Oncology,
Unger experienced 17% growth in 2017, promoting Beekley Medical products at several regional shows throughout 2017 and we were pleased to support them in their efforts. .
I recently asked Detlef Salewski, Dr.-Ing, and Unger Medizintechinik's President & CEO, about what it is like working with Beekley Medical as a global partner.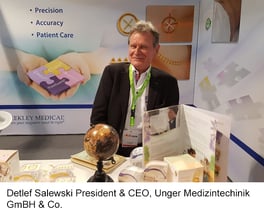 He told me, "Beekley Medical's products range is well thought-out, user-friendly, practical, beautiful, and it's a pleasure working with it, which makes it very good for both users and patients.
Whether it's for calming down patients, and therefore making patient cooperation easier, especially anxious patients, products such as Elequil or the colorful Bella Blankets are easy to use and apply and make it easier to carry out examinations on/with the patient.
Guidelines, for interventions, are a true innovation for this examination technique. In contrast to the interventions techniques often found in practice, with do-it-yourself catheter pieces from angiography, these self-adhesive grids in various sizes are a comfortable and reconstructible alternative.
All of Beekley's offerings contribute to simplifying examinations and therapeutic interventions in radiation oncology and diagnosis and supporting medical personnel in dealing with often seriously ill patients. All the strips and other materials are skin-friendly medical products and best of all, easy to use.
In our opinion, there are no dangerous competitors to Beekley, even if a competitor offers lower prices.
What I really like, is Beekley's inventiveness. They always think up new things which are suitable for specific areas of application, which, for example, improve storage, accuracy, or enable better image evaluation."
You can hear the passion Detlef has for Beekley products - that passion along with hard work with a solid commitment to improving the patient's experience is one of the many reasons that Unger Medizintechnik GmBH & Co.has been named Beekley Medical's Partner of the Year for 2017.
To learn more about becoming a Global Partner, visit www.beekley.com/globalsales or email international@beekley.com.

Amy Bosco, M.S.
Director of Global Business Development