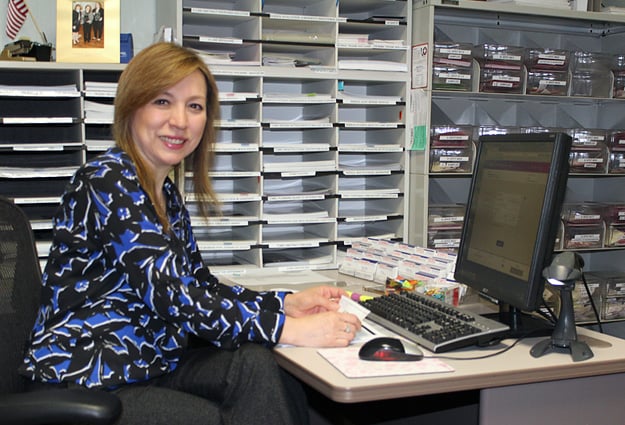 At one point or another, everyone who has done business with Beekley Medical in the last 10 years has been touched in some way by Lena Molina, our senior Sales and Marketing Support Specialist.
A "GO-TO Associate" From The Beginning
Lena joined Beekley in October of 2007 as a temporary associate in our mailroom to help out on a few special projects. Her work ethic led to an offer for a full time position as a Medical Inspector - the position that ensures Beekley lives up to its promise of perfect product shipped. Lena's natural smarts, attention to detail, cheerful disposition,and whatever it takes attitude were quickly recognized by her coach and peers within that department, earning her the Team Player Award for 2008.
Her coach at the time had this to say about Lena in her first full year of employment:
"From her first day of work, Lena has been a GO-TO Associate and very quick learner. Not only did Lena train on how to inspect all products within all of our product lines in less than 90 days, but by the end of 90 days she was already helping in the mailroom on several key activities. Lena is now fully trained on how to inspect and assemble all products and is also fully cross-trained on all activities in the mailroom. The success Lena achieved in her first full year with Beekley has been amazing and we all look forward to what she will achieve in the very near future."
A Mailroom Like No Other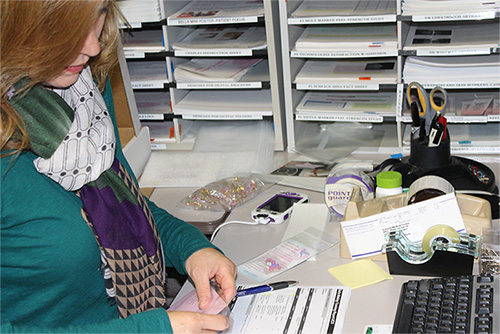 One of Beekley's most demanding roles resides in the mailroom. If you have ever received a sample packet or any kind of mailing from us - this is where it all happens.
Supporting over 40 in-house Associates, 80+ individual products SKUs, and 1000's of pieces of collateral. Add in packaging and packing supplies, invoices, statements, and direct mail ... well, let's just say the Associates in this role are never idle.
When a long-time Associate retired, Lena was a natural choice to replace her and graciously accepted a full time position as Mailroom Associate in 2009, and assumed the role of the lead in this department in 2013.
The Best First Impression
In many cases, our customers first learn about Beekley Medical through a web search or a call from Sales that leads to a request for samples to evaluate.
According to Lena "You always want to put in your best effort for every mailing and make sure the samples arrive in time and in good condition. Having a nice presentation of the package is important because you know that this is the first experience this customer will have with Beekley and this specific product. It is important to us and the company that we make a good first impression and help close the sale."
The Queen of Lean
Visitors to Beekley always comment on how clean, organized, and professional our mailroom is. This is due, in part, to the historical culture of this department, but it has really become notable under Lena's leadership and enthusiasm for Lean Six Sigma practices.
She suggested and implemented a Kanban inventory system to keep track of collateral and supplies, and co-created a 5S standards guide for the mailroom so that every product sample and collateral piece can be found quickly and easily.
"We know our customers (both internal and external) are expecting their samples quickly so it's important to ensure we have everything in stock and in its place," says Lena, "We have so many products to support. Organization helps us provide quick turnaround times efficiently."
The Evolution Into Sales and Marketing Support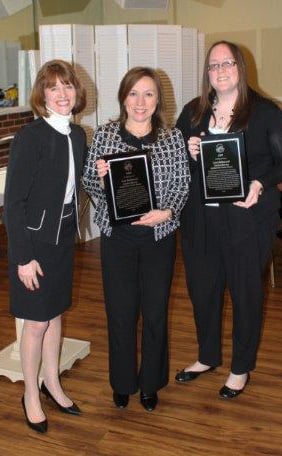 Lena's concern for efficiency, cost control, customer perception, a thirst for improving processes, and the willingness to speak up and voice her concerns and ideas led to several improvements for both sales and marketing teams.
Thanks to her input, we have streamlined many of our mailings to reduce costs, lower inventory, improve productivity, and increase flexibility for the sales team to send only what is pertinent to the customer wants or needs without sacrificing quality and presentation. To reflect the growing and varied responsibilities of this small team, we created the role of Sales and Marketing Support Specialist.
To further emphasize how important this role is, Lena and her teammate Jessica were overwhelmingly nominated for, and recognized as, Beekley Medical's 2016 Marketing Team of the Year.
10 Years of Service
As we approach Lena's 10 year service anniversary with Beekley Corporation, I can honestly echo everything her first coach said about her in year 1. She is still that GO-TO associate - always willing to go the extra mile and always with a smile. She is always striving to learn, perfect,and improve professionally and personally.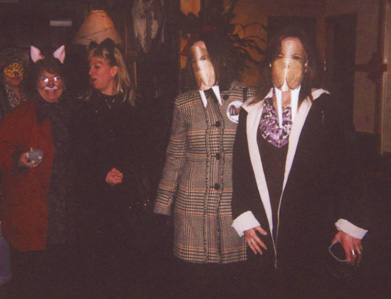 When I asked Lena what she liked best about working at Beekley she told me,"This was my first job after moving to the United States. My most vivid memory and introduction to the Beekley culture was just two week after I started.
"The company was celebrating a corporate milestone and the theme was 'Aboard the Arc*.' Everyone in the company was paired off and instructed to dress as a specific animal for that day. Christine LeBlanc (Sr. Graphic Designer & Web Manager) and I were paired off as Walruses!
"The whole company was taken by limousine buses to a nice restaurant and there were raffles and prizes and gifts. I couldn't believe how lucky I was to work here.
"I really love working at Beekley - everyone is so nice, friendly, and respectful. The Beekley's (our founder's granddaughters and corporate shareholders) are always so generous and kind, and always recognize how important everyone who works here is, regardless of their role. Hard work and contribution to the company's growth is always recognized and appreciated."
Acres of Diamonds
Quite honestly, I would have to say that we're the lucky ones.
Beekley does a lot of things right, and one of the things we do best is hire great people! Who knew when Lena joined us as a temp in the mailroom back in 2007, that she would touch so many people and be such a key player in the success of our business? It is my pleasure to work with her and let the world know what a gem she is.
* ARC is a Beekley acronym stands for Attitude, Results, and Continuous Improvement

Mary Lang
Director of Marketing Communications