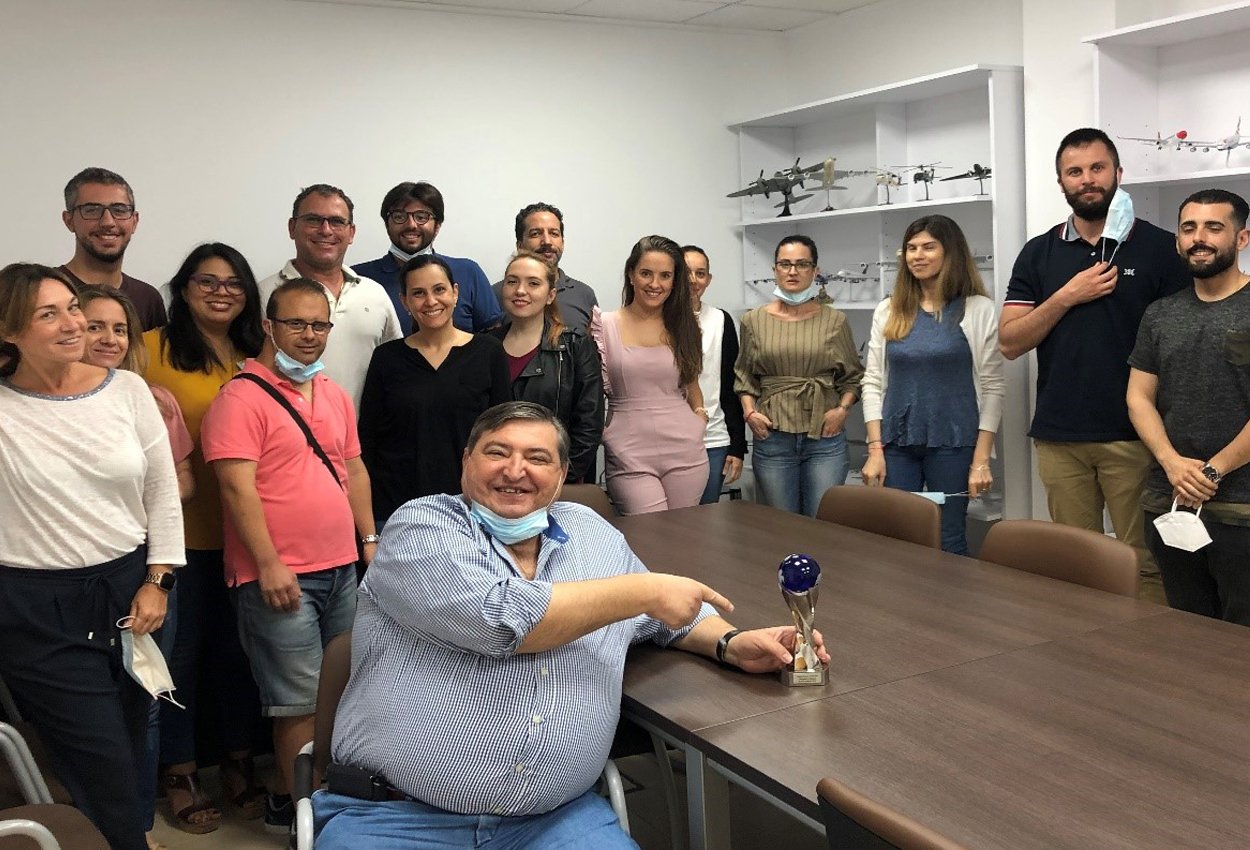 Once a year Beekley Medical recognizes one of our top performing business partners with the "Global Partner of the Year Award."
Past award winners demonstrate a commitment to better serving their customers' needs for efficacy, accuracy, and patient care through Beekley Medical's product line for diagnostic imaging and radiation oncology.
One of the biggest factors in deciding the winner is the percentage of growth over the previous year. In 2019, Other considerations are the commitment the global partner has to promoting Beekley's products, the integrity of how our products are promoted on their website, if there were any campaigns specific to Beekley Medical products, and if our products were represented at local tradeshows.
And the winner is:
The recipient of the 2019 Global Partner of the Year Award is LÉLEMAN , SL, who has been distributing Beekley Medical products to Spain and Portugal since 2014.
LÉLEMAN more than doubled their import sales from Beekley Medical in 2019. Manuel Clemente, LÉLEMAN's President shared that they have been able to grow their sales of Beekley Medical products by partnering with us on a variety of initiatives from in-person sales training, the translation of key marketing collateral into Spanish, the use complimentary samples for trial evaluations, and promotion of Beekley Medical products at their local congresses.
LÉLEMAN, SL
Manuel also shared with me that the Beekley's products are very well liked by the doctors and that once they try it they want to keep using it - the quality of the products helps to grow the business.
We usually prefer to present this award in person, but unfortunately due to the COVID-19 pandemic forcing travel bans and shutdowns, this was not a possibility this year. So like just everything else these days, we shipped the award ahead of time and went went virtual with the presentation.
We at Beekley Medical warmly congratulate the LÉLEMAN tean on earning the Global Partner of the Year Award for 2019. We wish you continued success and stand ready to support you.
Learn more about what it takes to become a Beekley Medical Global Partner
Demand for our products continues to grow world-wide and we are actively looking for distribution partners in areas without representation. Visit the Global Sales section on beekley.com to learn more about becoming a distribution partner. Who knows, perhaps one day you could be recognized as Beekley Medical's Global Partner of the Year!

Amy Bosco, M.S.
Director of Global Business Development