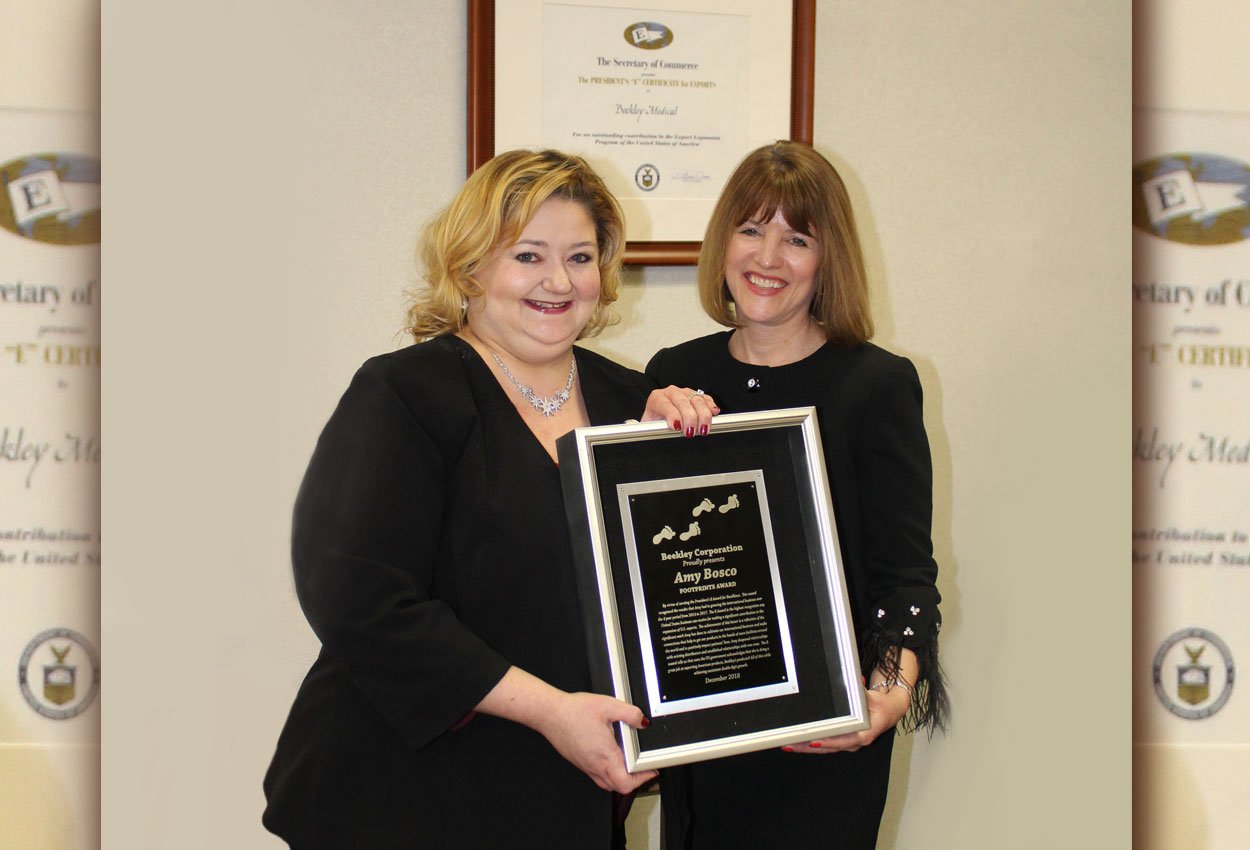 As an organization, Beekley Corporation has been recognized by outside companies for our culture, our benefits, and our people by earning nods as a Best Place to Work and Top Workplace in Connecticut. But until 2018, Beekley had never been recognized by an outside organization for sales and growth success. This was a first for our company.
National Recognition for Excellence in Exports
The President's "E" Award is the highest recognition any United States business can receive for making a significant contribution to the expansion of U.S. exports. Each year, this award recognizes a select group of companies who have had a 4 year stretch of consistent high performance and growth in sales outside the United States.
Amy Bosco, Senior Manager of Global Business Development, made this award happen for Beekley Medical. Her work and results have made a profound and positive impact on global growth. Over the 4 years that the committee evaluated our performance, Amy deepened relationships with existing distribution partners outside the U.S. and established relationships with new ones – resulting in significant growth of our international markets.
The award was presented to us in Washington DC on May 21st 2018 by the United States Secretary of Commerce Wilbur Ross. Beekley was 1 of just 25 companies in the entire United States to receive this honor. At the ceremony, Secretary Ross noted: "There is no better way to kick off World Trade Week than to honor companies who have increased exports while creating jobs for communities across the United States."
The "E" Awards Committee that decides which companies earn this prestigious recognition was impressed with Beekley's our ability to help identify opportunities in new international markets. Our company's record of exports to 48 different countries was also particularly notable.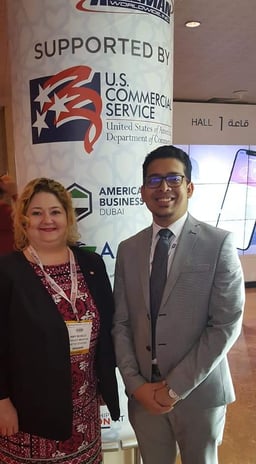 Global Partnerships Defined by a Common Mission
This award is not just meaningful for Beekley Medical, it is meaningful for our global business partners as well.
Amy's role is to sell Beekley Medical to companies first; then she helps them to sell Beekley's products to clinicians. She teaches her distribution partners all over the world how to develop the market for our niche line of products, and about the Beekley Medical vision and mission of making a positive impact on the lives we touch.
Our global partners want to know that they are selling high quality products and working with great companies, so this award also reflects their efforts.to provide excellence in both products and services to their customers. Beekley Medical's global business partners can proudly promote that they are working with one of the highest award-winning companies for excellence in exports.
For over 80 years, Beekley's focus is to make the lives of everyone we touch a little better. Our overarching goal is to help positively impact patients' lives and improve clinical outcomes.
To have the opportunity to do this for patients all over the world is exciting for us – and the President's E-Award is the icing on cake.
As a result of her hard work and success with building our global markets, Amy was the recipient of the Footprints Award, Beekley's highest level of corporate recognition for outstanding achievement for 2018.

Mary Lang
Director of Marketing Communications