As a response to the nation's opioid addiction epidemic, the Joint Commission announced new regulations that address pain management will go into effect on January 1, 2018 for accredited hospitals.
First, hospitals will be required to facilitate practitioner and pharmacist access to Prescription Drug Monitoring Program databases and they must also develop a pain treatment plan for all patients and monitor patients identified as high risk for adverse outcomes related to opioid treatment.
Some of the other new standards for pain assessment and management include the hospital's commitment to:
Offer staff educational resources to improve pain assessment
Give staff information on services available to patients with complex pain management needs
Identify opioid treatment programs available for patients
Assign a pharmacist to access the Prescription Drug Monitoring Program database
Acquire the equipment needed to monitor patients at high risk of adverse outcomes from opioid treatment
Provide nonpharmacological pain treatment modalities
This last bullet, the Joint Commission's mandating a nonpharmacological approach to pain to stay accredited is pivotal in the healthcare industry and to our nation.
The seriousness of the situation:
In one study, it showed that patients who were prescribed opioids were more likely to have longer lengths of stay, and were more likely to be readmitted to the hospital within 30 days.
Unfortunately, many patients are not educated on the high risk of addiction when taking a pain medicine.
The struggle can happen to anyone prescribed an opioid to alleviate pain.
According to the article "Should Hospitals Be Punished For Post-Surgical Patients' Opioid Addiction?" (Health Shots News from NPR, Nov 26, 2017), most patients leave the hospital with more pain medicines than they need - adding that between 67 and 92 percent of patients have opioid pills left over after common surgical procedures.
One of the reasons given for over-prescribing is concerns about patient satisfaction scores. The article quotes Dr. Gabriel Brat, a trauma surgeon at Beth Israel Deaconess Medical Center who studies the use of opioids after surgery at Harvard Medical School as saying it is a real concern in the healthcare setting that patients who may feel their pain is under-managed may take it out on the facility in the report cards.
Dr. Brat goes on to say that "about 10 percent of patients need intense pain management, while the others, not so much, but it's difficult to identify that 10 percent."
For those patients who become reliant on opioids to manage their pain, the addiction can be deadly. Opioid addiction claims 91 lives a day in the United States. To help raise awareness of this crisis, many families choose to include their loved one's struggle with addiction in their obituary write-up.
The healthcare industry's response:
To help reverse this trend, the healthcare industry is making positive changes to help with the epidemic.
The American Hospital Association® offers patient education tools guidelines in their Quality Advisory newsletter, hospitals are making pledges to reduce opioid prescriptions, and even the pharmacuetical industry is also making changes.
Beginning in February 2017, CVS made the commitment to adhere to the Centers for Disease Control and Prevention's guidelines to prescribe in limiting doses and will no longer reimburse for opioid prescriptions beyond the first week, and will prescribe short-acting instead of extended release drugs.
Going a step even further, CVS is offering Naloxone, which is a safe and effective antidote to opioid overdose without a written prescription in over 41 states.
Alternative treatments for pain management now required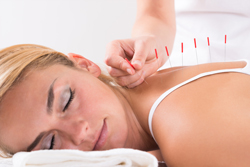 The new standards will require hospitals to provide alternative treatments to opioids for pain management. The types of treatment can include physical methods such as acupuncture and chiropractic therapy, as well as relaxation and cognitive behavioral therapy.
Complementary,or integrative, medicine is another way that hospitals are implementing to help reduce opioids. Clinical studies available on the National Institute of Health website support the use of adjunct therapies to reduce pain such as acupuncture. deep-breathing techniques, massage, reiki, aromatherapy, guided imagery, music therapy.
Many times these approaches work because with relaxation, pain can subside. One study, "The Effectiveness of Aromatherapy in Reducing Pain: A Systematic Review and Meta-Analysis" reviewed twelve clinical studies examining the effectiveness of the use of aromatherapy in treating pain and found "a significant positive effect of aromatherapy in reducing pain." The authors concluded that despite the small sample size, aromatherapy can be considered a safe addition to current pain management procedures as no adverse effects were reported in any of the included studies.
One of our customers, St. Francis Center's New Life Center uses aromatherapy on expectant moms during labor and delivery.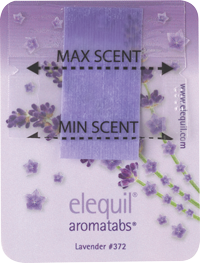 They use Elequil's Lavender aromatab to help promote relaxation on patients with anxiety, depression, and pain.
Beth Lavely, St. Francis' Administrative Director of Women's Services, shared, "It's noninvasive, it doesn't hurt, it's not a stick, and it's hands-off. It just sort of takes the edge off and brings your stress levels down a couple of notches."
As you are investigating alternative treatments for pain management in your facility and looking at aromatherapy as an option, consider trying Elequil - the first aromatherapy product designed with the clinical setting in mind.
Elequil uses only 100% pure essential oils in a unique delivery system that requires no mixing of oils and stays with the patient as they go about their day - even if it's outside the clinical setting. In fact, due to patient demand, Elequil is also available for direct sale to individuals wishing to continue with aromatherapy.
Visit elequil.com to learn more

Melissa Vibberts
Director of Brand Management