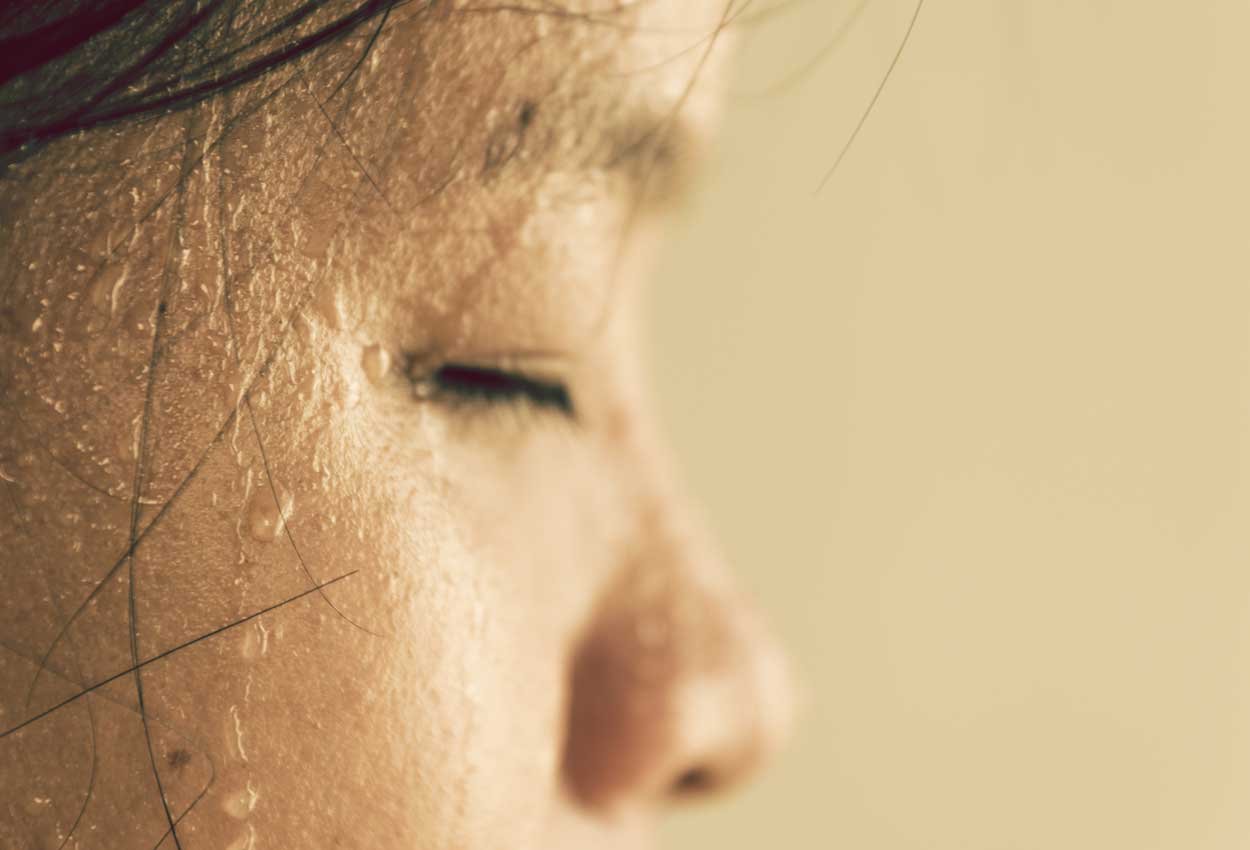 Summertime. The word conjures up thoughts of fun, but in many areas of the country, it also brings to mind ways to cope with the excessive heat and humidity.
And for patients undergoing radiation oncology treatments in these conditions, coping takes on an entirely new meaning, according to the manager of a university-based cancer research center located on the Gulf Coast.
For anyone unfamiliar with the U.S.'s Gulf Coast, the climate is classified as humid subtropical – named so for the high humidity experienced in this environment that results in mild winters and summers which are similar to the humid tropics.
According the center's manager, protecting a patient's treatment set-up marks had been quite the challenge until he discovered PointGuards® temporary mark protectors.
As he explained, "80% of the year here is summertime. Humidity is always 88-99% and temps range from the upper 80's to the mid-upper 90's. It's hard to have anything adhesive stay on the body."
Challenges with dressing migration skin reactions
He went on to describe how the well-known brand of transparent dressing he used in the "old, old, old days" would migrate all over the place and take the marks with it. "It actually pulled the ink off the skin. Body heat caused it to get gummy and the dressing would actually move 2 or 3 inches in any direction. It was a mess and we'd have to start over again. Until we could get that tattoo established, it was a nightmare."
There was also the skin irritation issue with reactions to the transparent dressing "usually at 30-40%, and even higher in the summer."
Desperate to find an alternate solution, the center manager told us that they even tried to use liquid bandage to protect the set-up marks. Unfortunately, "it stunk so bad, it made the patients sick, so we couldn't even use it."
Finally, a solution that stays in place; skin reactions drop to less than 1%
Eventually the cancer research center heard about PointGuards® temporary mark protectors and began using them in 2012.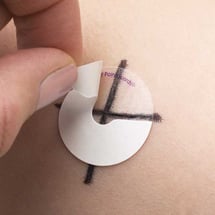 "We love PointGuards,"the manager told us. "They stay on very well - longer than we expected. And, when it comes to skin reactions - where we used to see 30-40% or higher with the transparent dressing, reactions with PointGuards are less than 1% and we have noticed no difference in the patient's skin with the changing seasons. Without tools like this to help our patients, it would make their treatment a lot tougher."
When it comes to radiation treatment; precision, accuracy, and patient care go hand in hand. PointGuards temporary mark protectors are easy-to-apply, precut,clear adhesive covers that create a watertight seal and stay in place for up to 4 weeks. Marks stay visible and the need to resimulate the patient during treatment is reduced.
If PointGuards can make a positive difference in the radiation treatment plans of patients living in the humid subtropical conditions of the gulf coast, you can have the same confidence that they stay in place and be less irritating to skin for your patients as well.
Call your Radiation Oncology Business Development Manager at 1.800.233.5539 (email info@beekley.com) to learn more or to request a trial evaluation of PointGuards.

Mary Lang
Director of Marketing Communications