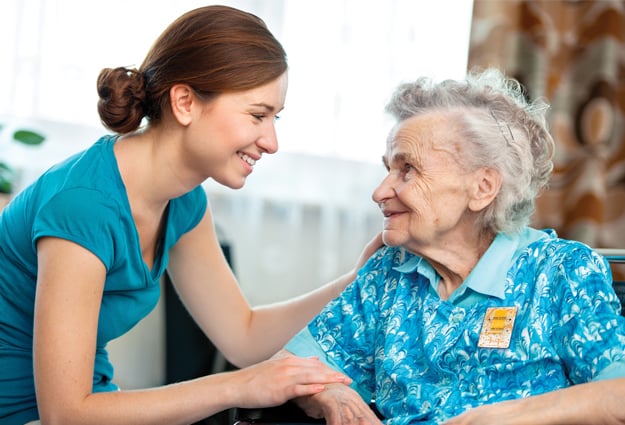 McKnight's Long Term Care News is holding its 3rd annual Fall Online Expo on Wednesday, September 9, 2015 offering free continuing education credits with a 3 part webinar series. The expo also allows you to network live with colleagues and to visit the virtual trade show to find out about the latest products and industry trends.
The webinar topics cover three different tracks: Quality, Payment, and Technology:
11am EST: Letting them Go With Style (speaker: Eleanor Feldman Barbera, PH.D.)

This webinar focuses on ways to use the loss of an employee to strengthen your organization and to create a culture that is more likely to retain staff.

12:30pm EST: The New Face of Medicare Reimbursement (speaker: Patricia J. Boyer, MSM, RN, NHA)

This webinar will discuss upcoming anticipated changes for 2016 - 2018. It will review re-hospitalization measures, the Impact Act of 2014, initiatives for Medicare Shared Savings, Electronic Health Records and new staffing submission requirements.

2:00pm EST: Assessing the Impact of Technology on Quality in Nursing Homes (speaker: Gregory L. Alexander, PH.D.)

This webinar will look at IT variables and learn about a study examining difference in long-term care based on factors such as region or size.
Beekley Medical is excited to be part of the virtual tradeshow, where we will exhibit AromaTabs® , aromatherapy designed for the clinical setting. Laura Smith, Senior Account Manager, will be available during the tradeshow to answer any questions.
About AromaTabs:
AromaTabs were originally intended to help patients get through an MRI exam, the product was then shared with other areas within the hospital to help calm patients during an exam, after surgery, or during their stay.
Most recently, AromaTabs is gaining popularity in Long Term Care.
So what makes AromaTabs so unique? Made with 100% pure essential oils, it is a self-adhesive, self-contained delivery system offering natural support for personal comfort and relaxation.
Here is what some of our customers shared:
"Our facility has been using the Lavender – Sandalwood and have seen an improvement in relaxation patterns of many of the residents."

Stephanie Zilinski, TRD,

Director of Therapeutic Recreation & Volunteer Services, CT. Baptist Homes - Meriden, CT

"We used elequil aromatabs™

for when relaxation or comfort for palliative care was needed - the lavender scent was VERY helpful."

Janice Thompson, Palliative Care/Pain Resource Nurse RN, CMSRN, Mercy Living Center, Clinton IA

"My mom has suffered from Alzheimer's/Dementia for 10 years and it has been very difficult on me and my family. For the past five years at times she has been extremely anxious and angry at times making it very challenging for people to care for her. After just 2 days of the lavender AromaTabs being on her shirt she is pleasant and much calmer My mom has turned into a different person. For the first time in years she feels happy and converses. If feels like I have a little piece of my mom back."

M. Merriman, Eugene, Oregon
Beekley Medical will also be attending Leading Age National Conference in November at booth #2041. If you are at the show, please stop by and experience AromaTabs for yourself.

Melissa Vibberts
Director of Brand Management