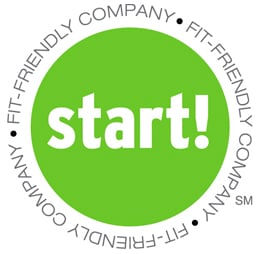 One of the many benefits of working at Beekley Corporation is our focus on health and wellness for our associates.
Beekley has been designated a Fit-Friendly company by the American Heart Association since 2009.
Educational information and programs about healthy eating and lifestyle choices; an on site fitness center; meditation room; the Beekley Bistro that serves healthy lunches and snacks; along with an annual health and wellness fair that offers bone density, blood pressure, glucose and cholesterol screenings in addition to flu shots and massages are just some of the benefits that Beekley provides its associates.
Many associates often spend their lunch hour working out in the fitness center, walking or running on local roads, stretching, or lifting weights. During the summer months, I enjoy riding my bike to work (13 miles each way), use the shower in the fitness center and have an energized day.
Many candidates that we interview for positions often comment that they desire to work for an employer that encourages a fit and healthy lifestyle.They understand the benefits of staying fit and being engaged and productive at work.
If you feel working at Beekley Medical might be the right "fit" for you, visit our Careers page and check out our available positions.

Jane Reik
Recruiting Manager