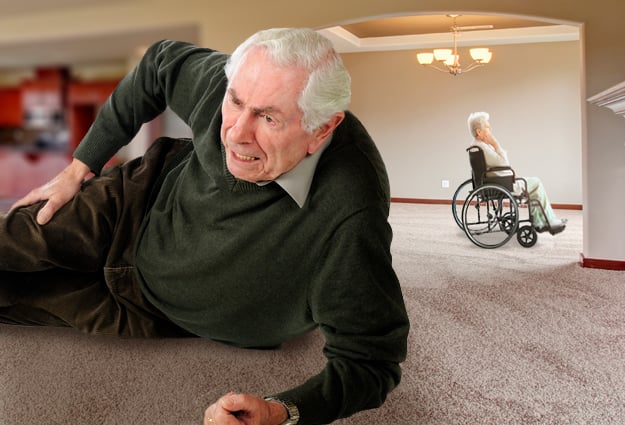 The first day of Fall is tagged as Falls Prevention Awareness Day by the National Council of Aging.
Almost every long-term care resident is at the risk of falling. The risk factor of the individual may include their physical limitations, polypharmacy, mental health, and the environment. Long-term care facilities (LTCF) are under scrutiny to reduce fall rates since a fall can negatively affect a resident's quality of life.
A proactive fall prevention program may help reduce residents from getting hurt, calls to the family, hospital visits, post-fall monitoring, staff time, paperwork, determining a new intervention, case management review by the CMS Complaint Surveyor, etc…
According to CMS, fall prevention programs as a group have been shown to reduce the risk of experiencing a fall by 11%.
Although falls are at the forefront of all skilled nursing facilities, the perception is that fall prevention programs and interventions are costly, as care plans are individualized and require a multi-disciplinary approach. It may also be hard to obtain approval to implement a program with all residents until it has been proven cost-effective. However, while a facility tries to figure out and prove if a program is cost-effective, falls are still occurring.
Falls Costly in Skilled Nursing Facilities
When you weigh the cost of a fall compared to the cost for prevention programs, you may be surprised at the results.
So what is the cost of a fall in a long-term care facility?
In the study "Fall-Related Hospitalization and Facility Costs Among Residents of Institutions Providing Long-Term Care," costs associated at the time of the initial fall are estimated to be $1,500. The study also indicates that in the year following the fall, direct costs average around $6,200. Therefore, any intervention that prevents a resident from falling for a year-long period of anything less than $6,200 would be cost-effective. Based on the total number of 1,694,777 residents in nursing homes in 2015 and an average of 75% of residents falling annually, falls are costing Medicare over $7 billion a year nationally.
Although the long-term care facility does not pay that entire cost directly, there are many implications when a fall occurs. A fall results in a call to the family, a possible hospital visit, post-fall monitoring, increased staff time, paperwork, determining a new intervention, case management review by the CMS Complaint Surveyor, etc…
One fall prevention solution used over the years to indicate someone is at high risk of falling is to have a visual indicator that is non-obtrusive on their door to let the staff know the resident is high risk. Other preventative measures include:
Staff huddles to discuss a resident fall and what could have been done differently to prevent the fall
Implementing CDC's STEADI (Stopping Elderly Accidents, Deaths, and Injuries) initiative
Having a no shame/no blame approach that allows for staff to share safety concerns or report errors
Tai Chi for health of the mind and body
Aromatherapy to help improve sleep and reduce anxiousness
Aromatherapy as Fall Prevention Measure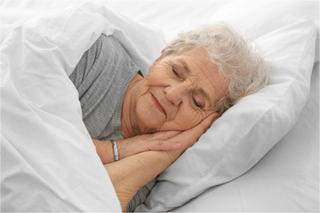 Aromatherapy is more commonly used in LTCF to help improve the sleep of their residents and reduce their anxiousness and/or agitation. Most recently though aromatherapy is being implemented into fall prevention programs.
Let's look at the long-term cost savings by using aromatherapy to prevent falls.
The study "Fall prevention using olfactory stimulation with lavender odor in elderly nursing home residents: a randomized controlled trial" (Tohoku University, Japan) revealed that In a randomized placebo-controlled trial performed in 3 separate nursing homes that the groups assigned to receive continuous olfactory stimulation from a lavender patch had fewer falls (and showed a significant decrease in CMAI scores from their baseline) than the placebo group, leading the researchers to conclude that the aromatherapy with lavender may help to reduce falls and agitation in nursing home residents.
Although aromatherapy is not currently covered by Medicare/Medicaid, The CMS State Operations Manual does recommend the use of aromatherapy as an intervention. Decreasing your annual fall rate may help to increase your 5-Star rating, reimbursements, award recognition status, family satisfaction, and most importantly the resident's quality of life.
Elequil AromaTabs® offer a very cost-effective way for long-term care facilities to implement aromatherapy as part of their fall-prevention strategy.
If we were to look at the cost of using Elequil aromatabs® on every single resident as high risk for fall in that 100 bed facility, it would look like this: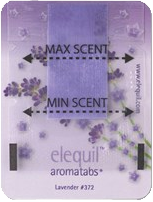 $2.30 for Elequil per day x 365 days = $839.50 per resident
Based on the $6,200 associated with the direct cost of the year following the fall that would be a $5,360 cost savings ($6,200-$840=$5,360). If you were able to prevent just ten falls a year, that would be a cost savings of $53,600.
To learn more, or to begin using Elequil aromatabs as part of your fall prevention program, visit www.elequil.com or call 800-233-5539 to speak to an Elequil Specialist for Long-Term Care Facilities.

Melissa Vibberts
Director of Brand Management