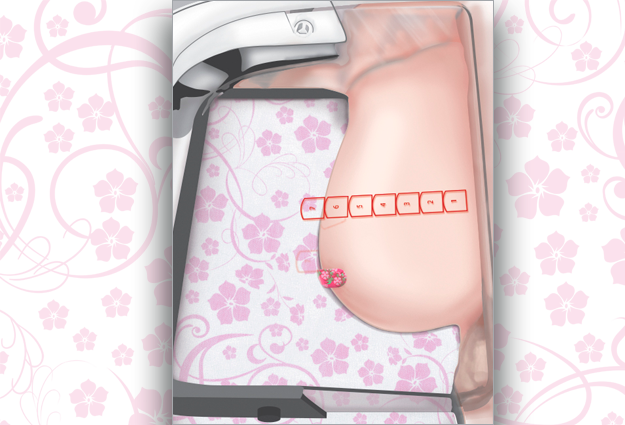 Take one internationally recognized MQSA positioning expert with 40 years of experience and a healthy dose of skepticism, give her Bella Blankets® protective coverlets, ask her to evaluate their impact on her ability to capture more breast tissue closer to the chest wall and what do you get?
"Shock and Surprise" at the results!
Susan Sprinkle-Vincent, AAS, RT(R)(M) is usually the person you call to teach techniques for optimal positioning and tissue acquisition in mammography. Having lost her mother to breast cancer just as she began her career in radiology, Susan is driven and passionate about doing everything within her power to not "leave a cancer in the room." Susan recognizes that every mammogram she performs is not on a patient, but on someone's loved one. It's doubtful there is much help she needs to make her a better at positioning.
But of course, we all know mammography is the most difficult of all imaging modalities to perform correctly and can be very tricky. Every patient has a different body habitus which makes perfect positioning, every time on every patient, difficult - if not impossible.
So Susan took the Bella Blankets challenge, learned how to apply them on the receptor plate, and began to discover the "true beauty" of Bella Blankets - especially when used on more difficult to position patients.
Susan found the textured nature of Bella Blankets worked wonders on those small, "fixed-to-the-chest-wall" type breasts that have a tendency to slip out under compression. It acted like a third hand that held the breast in position on the image receptor, helping her to consistently capture more tissue on all breast types during her evaluation. She appreciated that she was able to move her hands freely during positioning with Bella Blankets, without the patient's skin sticking as it does on a bare receptor.
But the biggest surprise to Susan was that she was able to more easily obtain an imaged open IMF on the MLO view with Bella Blankets because it helped keep the inferior breast out and up under compression!
Skeptical?
Read it in Susan's own words or take the Bella Blankets challenge yourself - you have nothing to lose and more captured breast tissue to gain.
Related: Comparison Study: Impact of Thin Protective Coverlets on Positioning and Tissue Acquisition in Breast Imaging

Mary Lang
Director of Marketing Communications