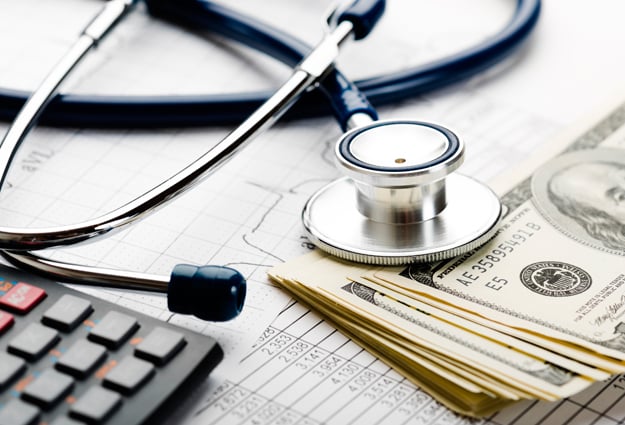 At the Society of Radiation Oncology Administrators' 32nd Annual Meeting speakers Alex Khariton, Gary Webster, and Becky Schuster reviewed the importance of understanding the economics of radiation oncology, cost per patient treatment,and their goal of creating a cost calculator for departments and practices to compare themselves to. Becky Schuster began the lecture by reviewing current industry trends that will affect the cost incurred by radiation oncology departments and the patients.
Cost to Deliver Care: Understanding Radiation Oncology Economics
Several organizations are modifying their programs to fit the Triple Aim focus of healthcare (improving patient care, improving the health of the patient population, and lowering the per capita costs of healthcare) developed by Dr. Donald Berwick, former Administrator of Centers for Medicare and Medicaid Services (CMS). As a result, health services need to move from "volume to value in a financially responsible manner."
Schuster shared how the current cost of healthcare per dollar is divided. She also briefly covered CMS's focus on equipment utilization rates (specifically the government's assumption that there is/will be an increased use of linear accelerators) as a means of cost control. The assumption of the increased use of equipment will effectively decrease the reimbursement provided for the services rendered and also decrease the associated CPT codes. These changes in the industry make it crucial for departments to properly evaluate and benchmark their costs.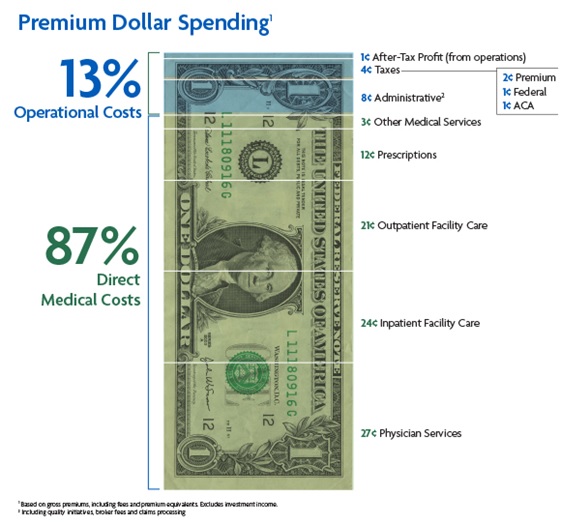 Three Questions Key Questions Evaluating Cost
Do you know what it costs to treat a patient in your department? How does your department's cost per patient compare to industry standards? Can you identify the cost drivers in order to evaluate and improve efficiency?
If you weren't able to answer these questions, don't worry. You are not alone. In fact, very few departments can. Webster expects that through research and participation from cooperating facilities they will be able to provide a "Cost Calculator" so that members can benchmark their departments per patient cost to others.
The Move Towards Transparency
Two companies, ClearCostHealth® and Medlio, are also working towards more transparency in the industry providing a way for patients and healthcare providers to compare the cost of treatment. As the mystery of cost vanishes for those being treated, oncology departments need to become clearer on what it costs to treat a patient. Are they being competitive with the rest of the industry? Or are they charging outside the market standards? .
In addition, research specific to cost of cancer to the patient has been conducted in the past. Gary Webster reviewed some of the findings from Avalere Health's 2012 study the Total Cost of Cancer Care by Site of Service: Physician Office vs Outpatient Hospital.
In this study it was revealed that on average, hospital outpatient departments (HOPD) were found to coast 3.6 to 15 percent more than a physician's office for radiation therapy except in instances where patients were treated for 3 months where the cost to the patient was more than 7 percent lower in the HOPD. For patients receiving chemotherapy, the cost was 24 percent more in the HOPD versus a freestanding location. For patients who received 12 months of chemotherapy treatment, the cost 53 percent more in an HOPD than in a physician's office (see chart below).

Patient Cost Survey Results
Khariton, Webster and Schuster studied 14 facilities to develop their Cost Calculator: 9 hospitals (5 academic) and 5 free standing departments. They also collected data from previous years to evaluate trends within and among the participants (2012, 2013, and 2014). Some of the variables studied were:
Facility type (Hospital or Free Standing/Physician's office)
Technology
Department statistics and case mix
Staff mix
Patient volumes
Operating Expenses
Operating Revenues
In their preliminary results, the speakers noticed some interesting trends in the cost and revenue per patient in free standing facilities and hospitals. The cost per patient in the free standing facilities and the hospitals were relatively similar in years 2013 and 2014 (overhead expenses were not accounted for). Patients being treated in hospitals and free standing facilities cost between $7,500 and $8,000. However, in 2012 patients in free standing facilities cost more than $9,000, which is 16 percent more than the cost of patients treated in hospitals in the same year.
Although the costs were relatively similar between the hospitals and the free standing facilities, the revenue certainly was not. On average, hospitals earned over $25,000 in revenue per patient for the years 2012, 2013, and 2014. Free standing facilities earned between $12,500 and $15,000 of revenue per patient, a difference more than $10,000 per patient. Without accounting for the overhead expenses, this indicates that hospital departments are earning almost $18,000 per patient whereas free standing facilities are only $7,000 per patient. However, not included was the length of treatments in HOPD versus free standing facilities as provided in the Avalere Health study.
Study Limitations
Khariton, Webster and Schuster recognize that their sample size is small but they are confident in the directional data it has provided. They plan on gathering additional data to improve the Cost Calculator and expect to make the tool available in order to grow their database.
Why Cost Matters
While patients call for increased price transparency and CMS adjusts its cost control measures, it is crucial that radiation oncology departments (both hospitals and free standing) track the cost of patient care. Though the departments may have little influence over certain industry changes and government decisions, they need to be aware of what costs they can influence and what metrics can be affected to provide more cost effective and efficient care.
Soon patients and providers will be more aware of what they will pay for treatment and who can provide that care at a competitive price. How will you compete with other departments? Will you provide other services to balance the cost of care? Or will you be able to adjust your cost drivers to meet patient expectations?
A cost calculator will help departments understand what they are spending and help them answer the three key questions and will guide them in their strategy of competing with other facilities to provide quality patient care.
Members of Society of Radiation Oncology Administrators (SROA) can view the results and findings of Khariton, Schuster, Webster online at the SROA website www.sroa.org.

Jonathan McCullough
Product Manager