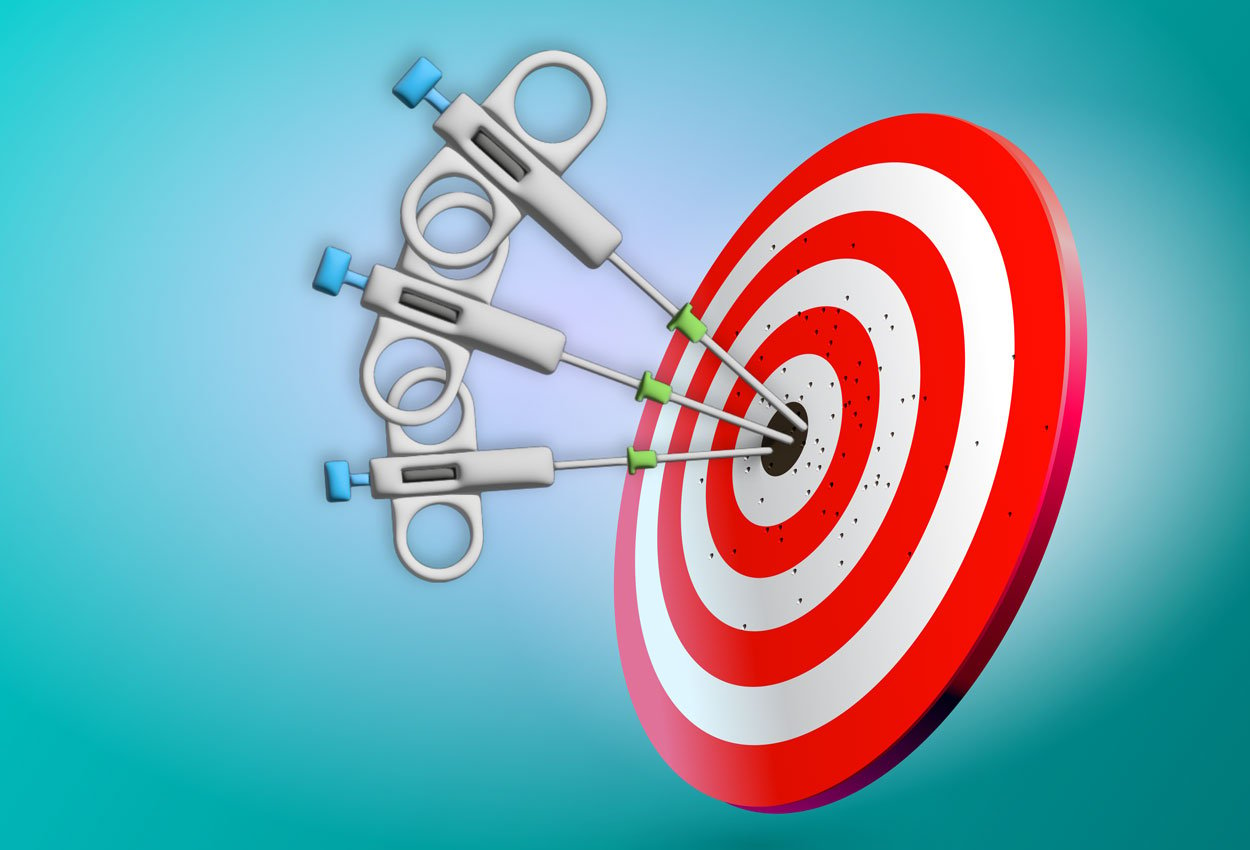 In October 2021, technologists in Interventional Radiology across the United States responded to a blind market survey and shared how they localize needle entry sites for biopsy. According to survey results, 79% of patients are marked with a grid-like solution (either a professionally made skin marker or something improvised) to determine the needle localization entry sites for CT guided biopsies.
Accurate determination of the needle entry site minimizes second passes of the needle or sheath and limits the need for additional imaging. Many studies have demonstrated that the likelihood of an adverse outcome increases with the number of attempts.
Increased risk of complications commensurate with multiple needle passes
Cadranel et. al. found that the incidence of complications in percutaneous liver biopsies also increased with the number of passes. They found that the frequency of complications increased from 26.6% to 68% with two or more passes, a fact that medical professionals are keenly aware of and why many prefer to have multiple angles available to navigate anatomy in the way.
Vicki, an IR technologist from Ohio, claimed that "Lung biopsies are often more challenging due to risk of dropping the lung. Any small lesion is more challenging, particularly lesions high in the liver due to movement of the diaphragm."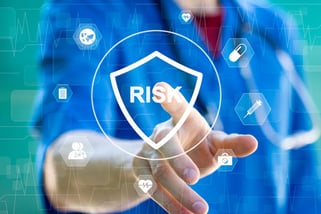 She went on to stress that accuracy is important to get the biopsy of the intended lesion. "We see many oncology patients for cryoablations and microwave ablations; targeting the lesions with accuracy before these interventions is vital. We also place remnant G-tubes and get access with CT. Getting the G-tube in the remnant and not in another area is obviously important."
Another Vicki, who is an IR supervisor in Arizona, echoed that concern for precision, stating that accuracy is important. "You don't want to hit an artery, cause a pneumothorax, or any other complication."
Pneumothorax (collapse of the lung) is often the result of repeated pleural punctures and occurs in 20% of needle biopsies. Patients suspected of pneumothorax receive a chest x-ray to confirm. A chest tube is inserted to decompress, and the patient stays overnight. Reducing unnecessary punctures and needle passes is critical for the patient's health and the department's patient throughput and is why most radiologists utilize a grid-type skin marker.
Using the Right Tool to Plan for Success
Not all skin markers are created equal. While some medical professionals prefer to use an improvised skin marker (i.e. expired catheters or needles taped together), Scott, a IR technologist in Pennsylvania can attest that such methods are seldom sanitary or reliable. "We used an improvised system with tape and BB pellets and while it worked for years, it wasn't the most sanitary or accurate system."
Tools don't usually work for jobs they weren't designed for which is why Scott's department implemented GuideLines® CT biopsy grids from Beekley Medical. According to Scott, "GuideLines is consistent, disposable, and adheres well. We use them on every biopsy patient."
GuideLines® CT biopsy grids
GuideLines is a self-adhesive biopsy grid to help optimize the localization of needle entry sites. The low-density non-metallic lines image brightly without artifact with extra spacing between grid lines 1 & 2 acting as a landmark for right to left orientation.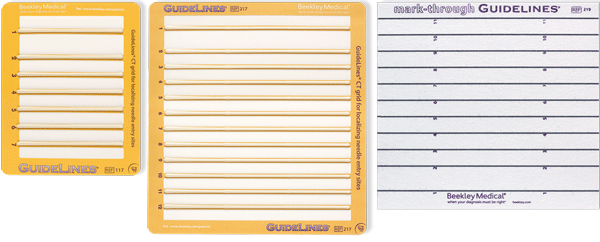 Vicki, the IR technologist from Ohio, also uses GuideLines and says they make it easy to plan the trajectory from skin to lesion while avoiding other areas that could cause bleeding or other poor outcomes. She called using GuideLines an easy way to simplify lesion targeting where other methods are "not consistent and cumbersome."
Beekley Medical offers two types of biopsy grids - GuideLines® and Mark-Through GuideLines®. Both options have an exclusive all-over adhesive backing that conforms to the natural curves of the patient's anatomy. The grid lays flat on the skin throughout the scan, ensuring that the mark on the skin corresponds to the appropriate grid line on the image.
Learn More
If you are looking to achieve first-stick accuracy in your CT-guided needle biopsies, contact your account manager at 1-800-233-5539 or info@beekley.com to inquire about a trial evaluation to compare to your current method of identifying needle entry sites.

Jonathan McCullough
Product Manager