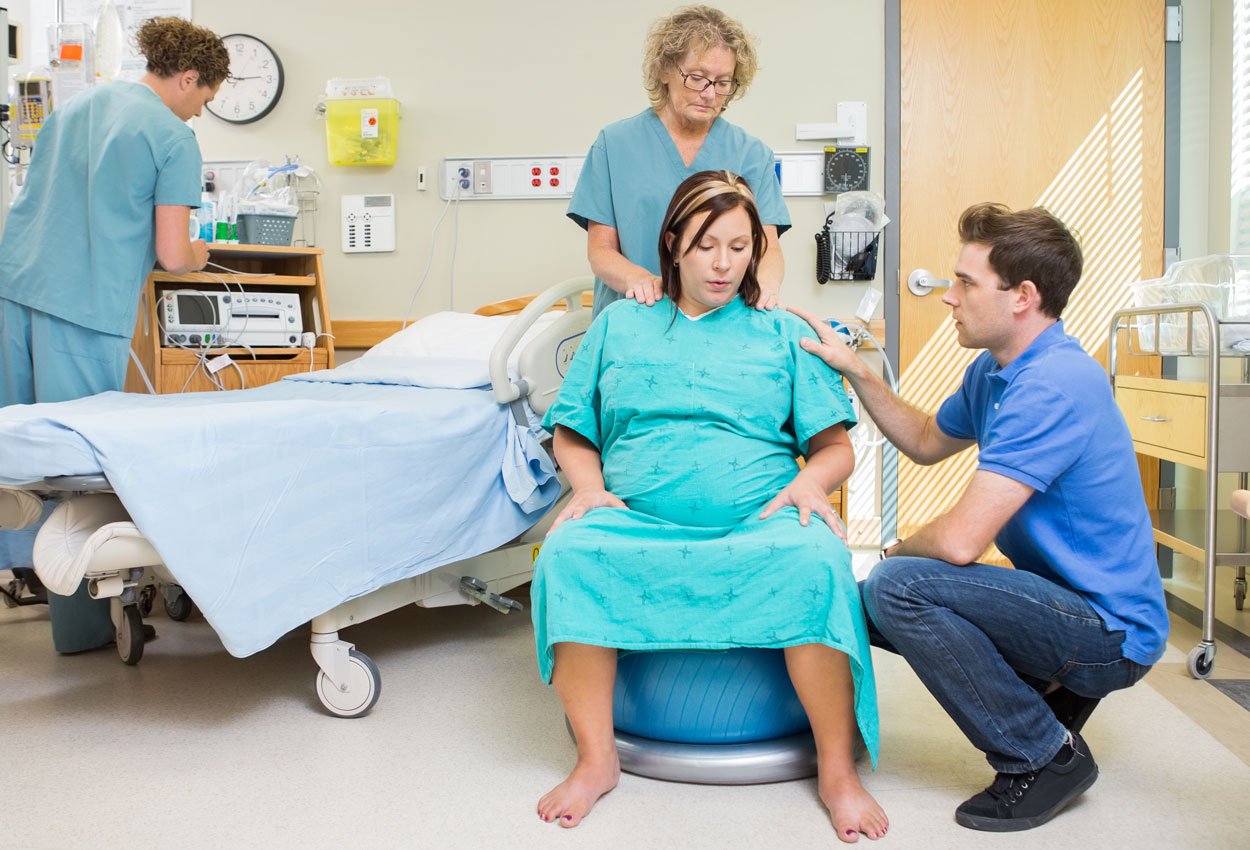 Moms-to-be experience many emotions when laboring. Feeling scared, anxious, and overwhelmed is normal… but overall, if the baby is healthy – the parents will feel joy.
The birthing center within a hospital is where the family's care begins. Since moms are considered the CEO of the family household, offering her a "wow" experience creates a faithful customer for life. If a new mom has a wonderful and positive experience, she will have confidence in the hospital and return when her kids or husband needs care in the future.
Unlike previous generations that went to their nearest hospital to give birth, parents-to-be are shopping around for the best birthing experience that aligns with their personal goals and values. Therefore, it is a competitive area in health care. Labor and Delivery and/or Birthing Centers look for ways to enhance the parents-to-be experience so that they will likely come back for their child's care based on their positive experience and the trust factor established.
Trends in Labor & Delivery
There are many ways to provide an unforgettable experience in Labor & Delivery. Whether it is offering a personal room that transforms into where the delivery takes place, a celebratory meal with white glove service, hypnobirthing, hydrotherapy, delayed umbilical cord clamping, or more recently - offering a gentle C-section, induced labor at 39 weeks, as well as the use of integrative medicine techniques that offer a non-pharmacological approach.
Gentle C-Section
Mommies-to-be dream of the day they will hold their baby for the first time skin to skin when placed on their chest after a vaginal birth. However according to the Centers for Disease Control and Prevention (CDC), for 32% of pregnant women, plans change and they have to have a cesarean section procedure. Many of these mothers feel they have missed the experience of delivering their baby the intended way and potentially miss a form of bonding because they are unable to hold and nurture their baby right away. Hospitals and Birthing Centers recognize this sense of loss so more and more centers are offering the Gentle C-Section with scheduled procedures.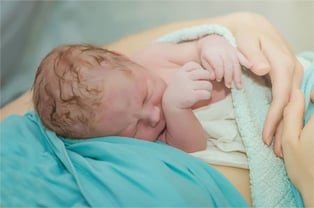 A Gentle C-Section gives the mother and father an opportunity to experience some of what vaginal birth offers. The baby is placed on the mother's chest after birth for skin-to-skin contact and breastfeeding is initiated. The cutting of the umbilical cord is delayed and when it is cut, the baby is in the mother's arms the entire time. Other benefits include not having hands strapped down during the procedure, having a clear drape so that the birth is seen as well as soothing music to provide comfort.
Induced labor at 39 weeks
A recently concluded trial sponsored by the National Institutes of Health found that healthy first-time mothers whose labor was induced in the 39th week of pregnancy were less likely to deliver by cesarean section, compared to those who waited for labor to begin naturally. They also seemed to experience fewer complications such as frequent preeclampsia, hypertension and fewer newborns who needed respiratory support.
It should be noted that the researchers say that induction isn't right for every woman and that women shouldn't be afraid to go past 39 weeks - it's not a better option, simply another one for expectant mothers and their physicians.
Offering integrative medicine in Labor & Delivery
Another way to increase patient satisfaction is by offering integrative therapies such as massage, guided imagery, acupressure and acupuncture, or aromatherapy to name a few.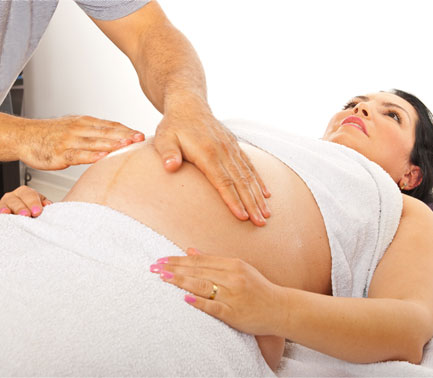 In a study using guided imagery, there was a significantly better score on total well-being when monitoring pain and anxiety during birth.
Massage Therapy is proven to help relieve labor pains as a non-pharmacological approach.
There is evidence that acupressure and acupuncture help with labor pain, shorten the time in labor, and helps to decrease the use of medication.
Aromatherapy in the clinical setting includes use in Labor & Delivery. Offering aromatherapy leading up to the birth can help the mom-to-be relax. Although nitrate oxide is becoming an alternative to an epidural, there is an upswing in women opting for a natural birth and aromatherapy aligns with that goal. Aromatherapy is also helpful for patients on bed rest or having complications where relaxation and sleep is needed.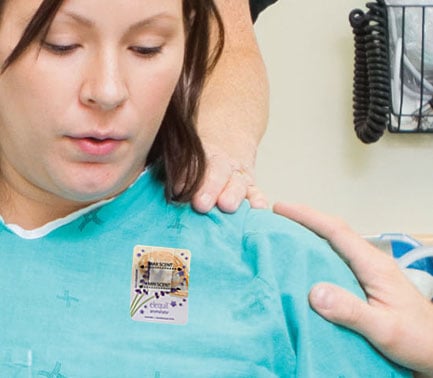 Elequil aromatabs® is the perfect solution when implementing an aromatherapy initiative. Clinical Studies have proven Elequil can help relax and help reduce queasiness. Using 100% pure essential oils, Lavender and Lavender-Sandalwood promote relaxation, comfort, and sleep while Orange-Peppermint helps uplift, energize, and soothe queasiness. The unique delivery system makes it easy to use and is individual for each patient. Elequil uses a consistent amount of oils, adheres to clothing or hospital gown, has the option to be torn at minimum or maximum scent exposure and is professional and patient friendly.
In an article published by the Chesterfield Observer, Beth Lavely, administrative director of women's services at St Francis said "When we looked at the evidence, what we found was aromatherapy with essential oils was shown to reduce anxiety, ease depression, increase energy levels, increase healing and promote relaxation."
Visit Elequil.Com or email info@beekley.com to learn more and request samples to evaluate as a part of your strategy to offer an outstanding patient experience to your moms-to-be.
Clinical studies using aromatherapy in Labor & Delivery:
The effect of aromatherapy with lavender essence on severity of labor pain and duration of labor in primiparous women
The Effect of Inhalation of Aromatherapy Blend containing Lavender Essential Oil on Cesarean Postoperative Pain
Examination of the effectiveness of peppermint aromatherapy on nausea in women post C-section
Lavender essence for post-cesarean pain
The effect of aromatherapy by essential oil of orange on anxiety during labor: A randomized clinical trial

Melissa Vibberts
Director of Brand Management